Create your own Floor Plans with Visrez Assets
We have been asked many times by clients if they can make their own plans using the assets developed by Visrez. We are delighted to announce an update which now makes this possible. From today every new Meeting & Event Space order will include the individual 3D assets such as banquet sets as separate downloadable files. This will allow clients to make their own floor plans using our photo-realistic 3D assets.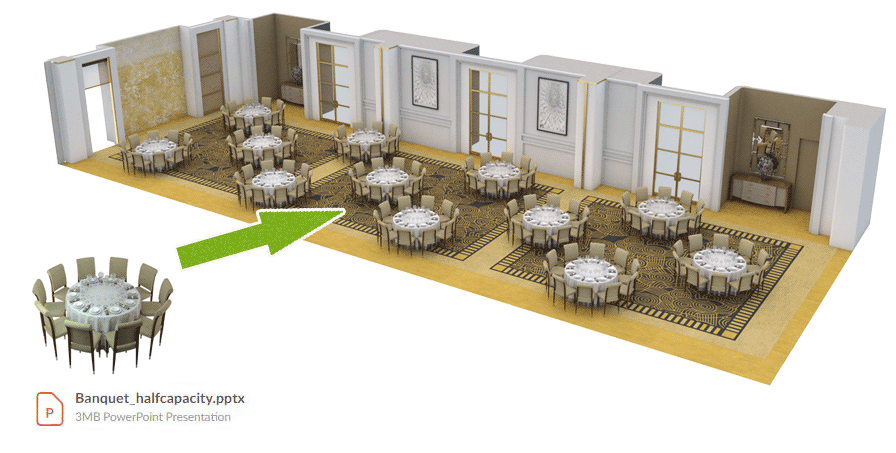 Here is an overview of how this new update works:
Each Room model is first uploaded with the standard three views. 

Below the Model Views, there is a new panel called Objects which contains the Table & Chair sets required for each set-up style. Please note these are exact replicas based on the reference shots supplied, they are not stock sets from our library. 

Clicking on any of the objects loads it full screen with the Zoom and pin tool for comments. This allows you to view the sets up close to make sure every detail is accurate.  Each object must be approved individually before we create the set-up styles for the space.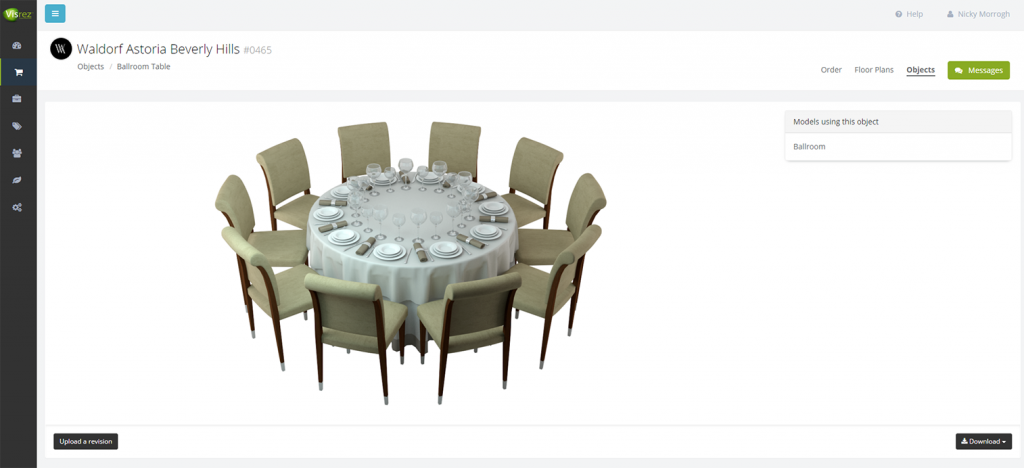 In the Layouts Panel, you will see there is now an Empty Room Layout along with the set-up styles.

The Empty Room Model can now be downloaded on its own.

Once you have saved the Empty Room & Table Objects you can create your own floor plans using any presentation app like PowerPoint or Keynote.  You just drag & drop the table sets into the floorplan to create the desired capacity.  To demonstrate how easy this is we created a Sample PowerPoint Template using the assets from this order. There is no additional cost for this upgrade for any future meeting & event space orders. For existing orders we are offering an $150 upgrade package to add the separate objects for any space currently in Visrez.