Placing an Order
If you have a Visrez account just click on the New Order button in the Top Right of the Orders Screen place your order.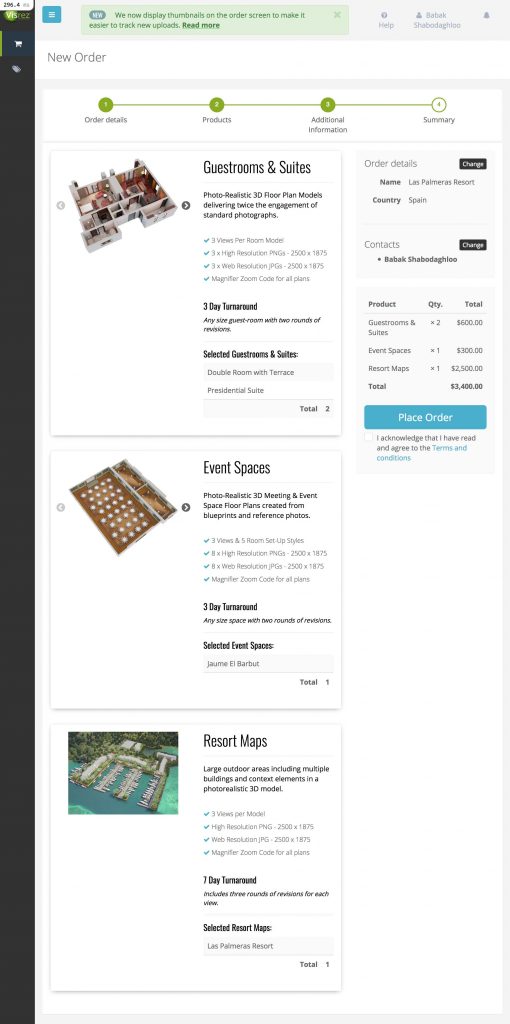 Our turnaround is 5 days (or less) from when assets are first uploaded to Visrez and reviewed by the project manager for your order.
Once you have placed your order, the next step is to upload Reference Photos & Blueprints to Visrez.