We have released a couple of new features to improve 3D Floorplan previewing without requiring clients to be logged into the system.  Our Zoom Preview gives users a detailed close up by moving their mouse over the floorplan on the published preview link. This speeds up the review process by giving you an easy way to review the details of your floorplans without having to log-in. Once all feedback has been collected you can mark revisions directly onto each floorplan or upload a detailed revisions document to your order.
Sample 1:  Conrad Bali – Penthouse Suite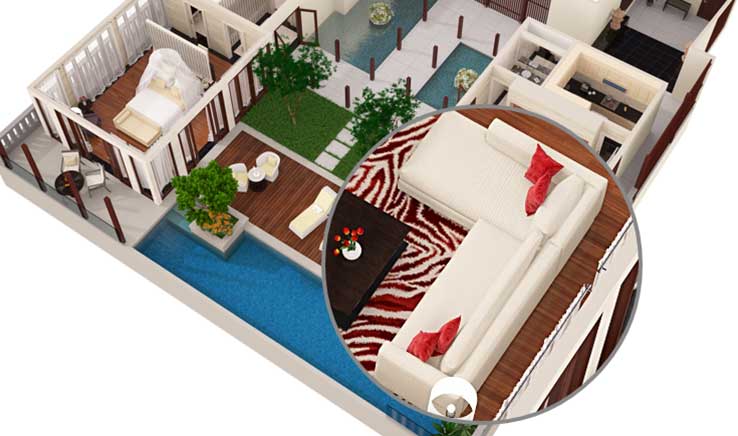 Sample 3: Hilton Singapore – Singapore Room U-Shape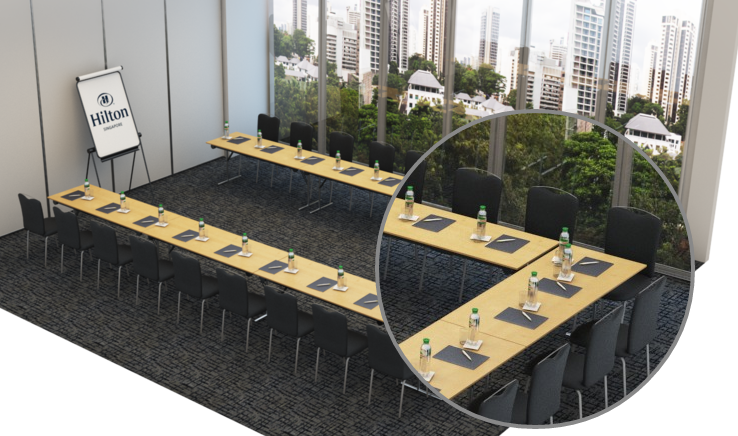 Sample 2:  Conrad Hotel Tokyo – Hamarikyu Room Banquet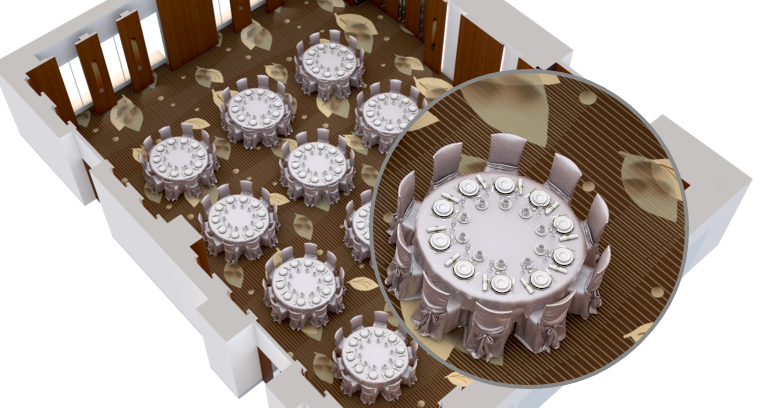 New Order Status Table
Each order now has its own status link where you can view the progress of each floorplan ordered without being logged-in to your account. This allows you to track each floorplan order from Asset Collection through to approval. The order status table contains six unique stages to provide clients with a clear overview of the status their floorplans. Where No Assets or some Assets have been received this is highlighted with a red warning message. The order status table can be downloaded as a PDF by clicking on the link below the table.
View Sample Table: Conrad Hotel Tokyo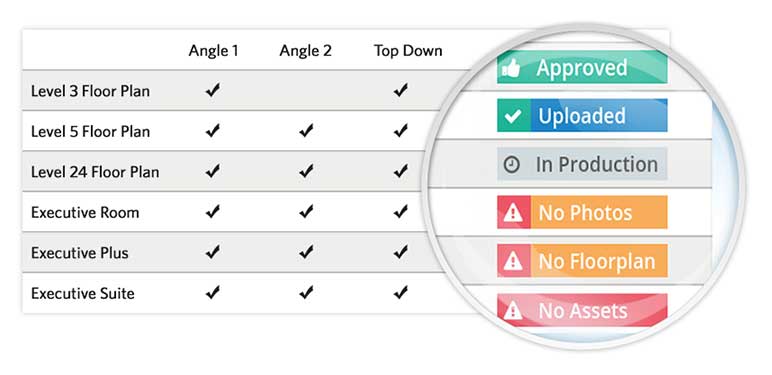 Where a Note Icon is displayed beside a room name this means a more information is required by our team before we can begin the 3D modelling process. This could be that the CAD file provided is incorrect or the specific room is not marked on the file.  Notes can contain screenshots uploaded by our team for clarification as clients cannot open CAD drawings and therefore cannot see the files before uploading. The Note feature helps to move things along where more information is required by our team.
Sample:  Waldorf Astoria Edinburgh – The Caledonian