Our team takes pride in producing the very highest quality 3D Floor plans but a lot depends on how well they are displayed within a client site. Up to now clients generally downloaded the plans from Visrez and added them to their photo galleries and accommodation pages. We decided some time ago to improve the embed code function to allow more flexibility when adding plans directly from Visrez. We are excited to release the latest version of our 3D Floor Plan viewer which allows clients to add a responsive 3D Floor Plan viewer to their website using a single line of code.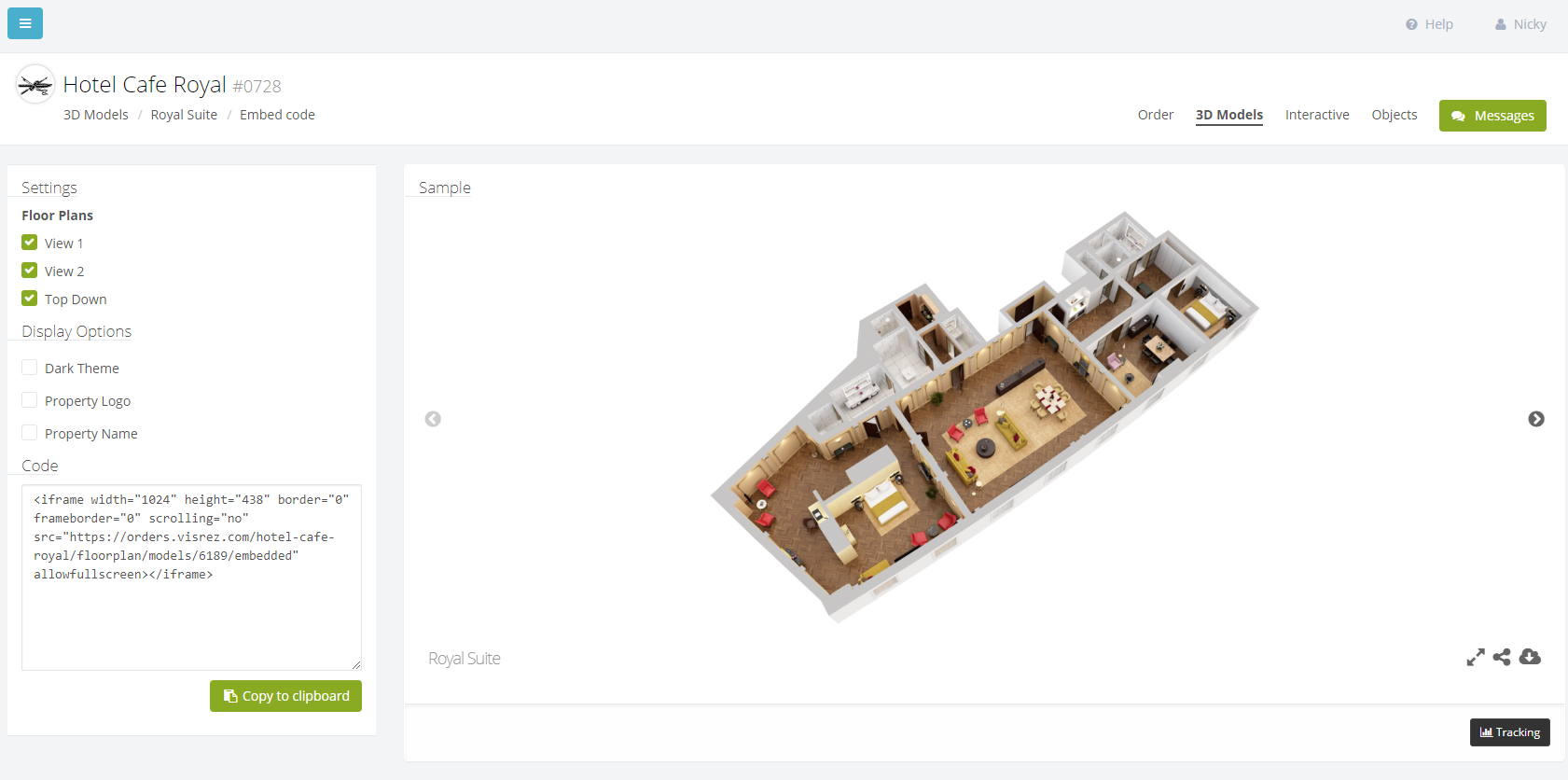 Responsive – 3D Plans will expand to match the available space of the user's browser window.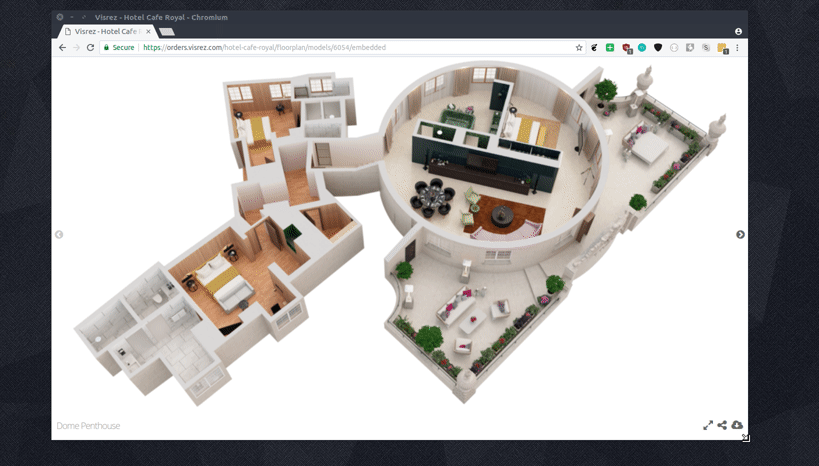 Full Screen Button – All plans can be opened full screen from within the viewer.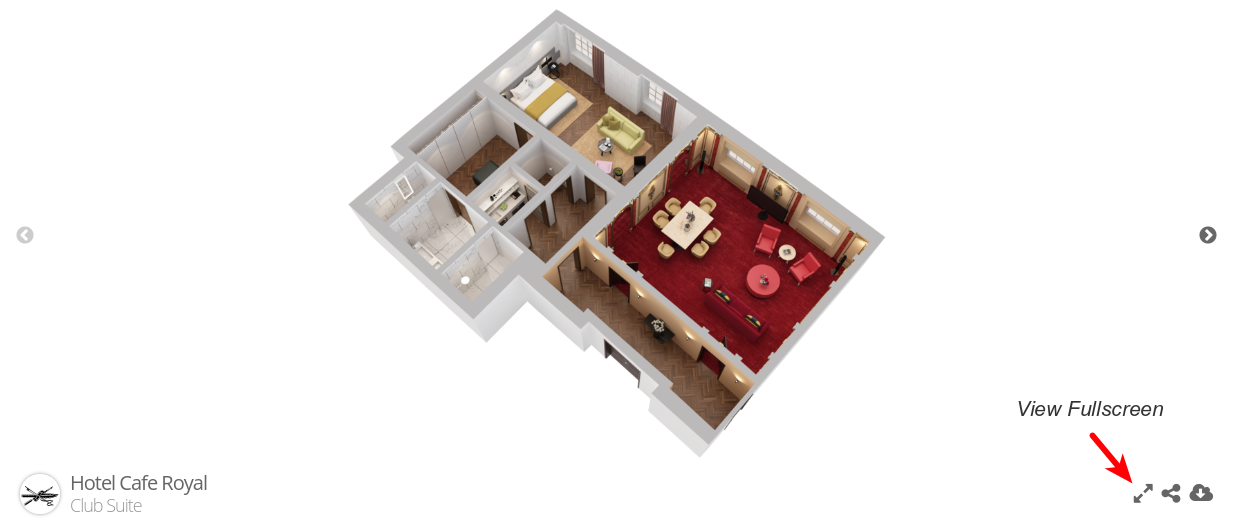 New Options Menu – Choose From Small / Medium or Large Size Plans. Display Property Name, Icon and Room Name or change background colour.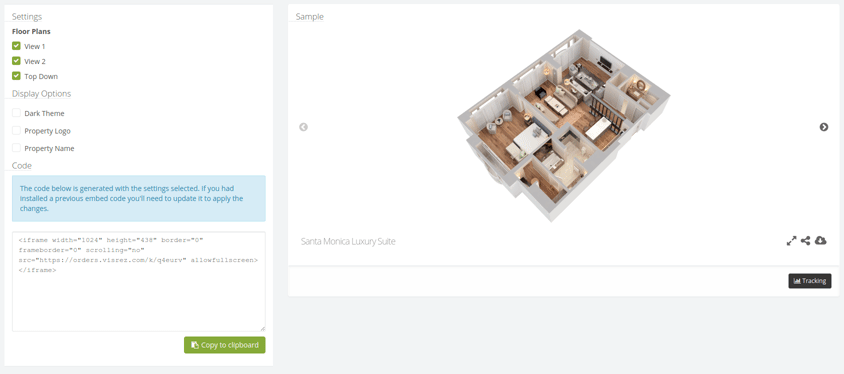 Reporting Tools
By using the embed tools in Visrez it also allows us to provide detailed tracking on the usage including session time, countries and referral sources. This information can be accessed at all times in Visrez and in email reports which can be scheduled weekly or monthly.
Real Time Reporting Tools
In built reporting tools to help you understand visitor engagement.
490

Total Views
22m 38s

Avg. Session Time
Reports can be scheduled weekly or monthly to keep up to speed at all times.
Browsers
| Browser | Views |
| --- | --- |
| Chrome | 359 |
| Safari | 59 |
| Firefox | 12 |
| Edge | 7 |
| Safari | 1 |
Countries
| Country | Views |
| --- | --- |
| United Kingdom | 136 |
| Canada | 111 |
| France | 54 |
| Ireland | 37 |
| Others | 86 |
Devices
| Device | Views |
| --- | --- |
| Apple iPhone | 30 |
| Apple iPhone 7 Plus | 12 |
| Apple iPhone 7 | 10 |
| Apple iPhone X | 6 |
| Apple iPad | 6 |