There are a few ways to begin creating an event plan in your Visrez account. You can work from an existing plan and create a copy by Saving As or start from an empty space. To open an Empty space just click the + icon for that space. Users can create a copy of another user's plan but cannot save over another user's plan. If you edit within another user's plan you have to 'Save As' under a new name.
You can either draw manually or use the set-up tool to create the event plan. To use the set-up tool, click on the New button in the top bar, select a capacity and a style, then choose the object and click Create and the builder will add the exact capacity to the plan.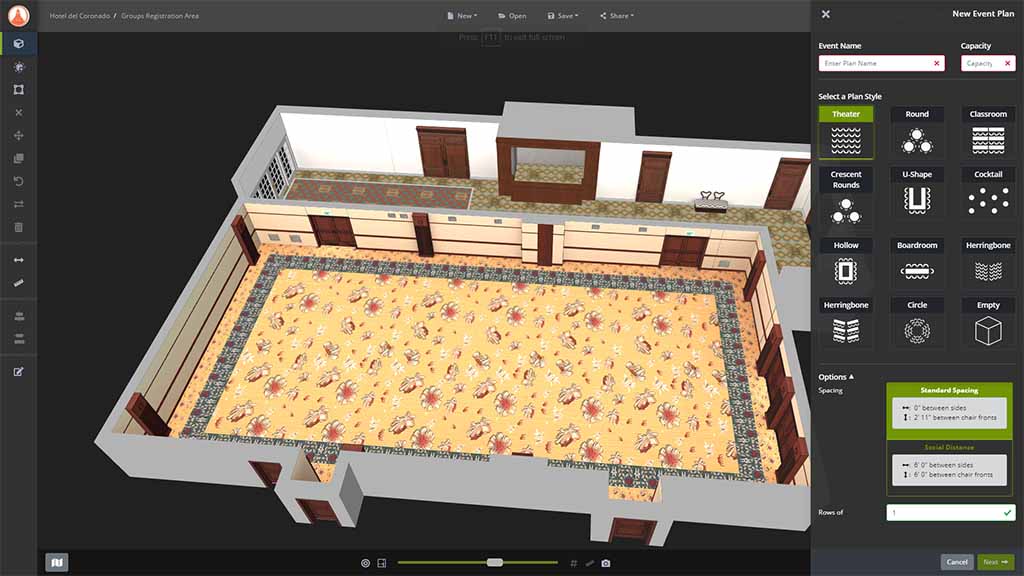 To draw an event plan by hand click the Add Objects (Shortcut = A) in the left menu and follow the instructions selecting a set-up style.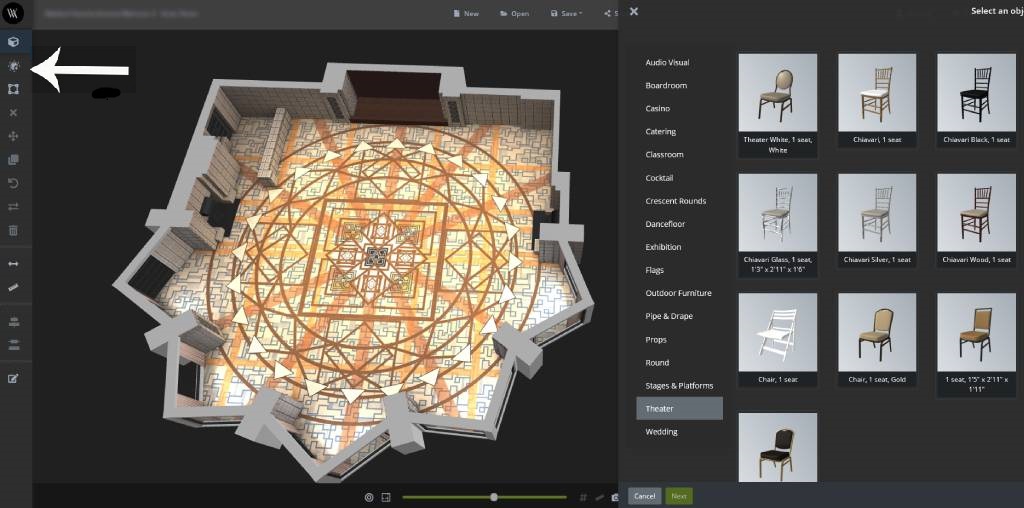 Once you select the chair then just drag your mouse to create the exact capacity you want for your event plan. It's that easy !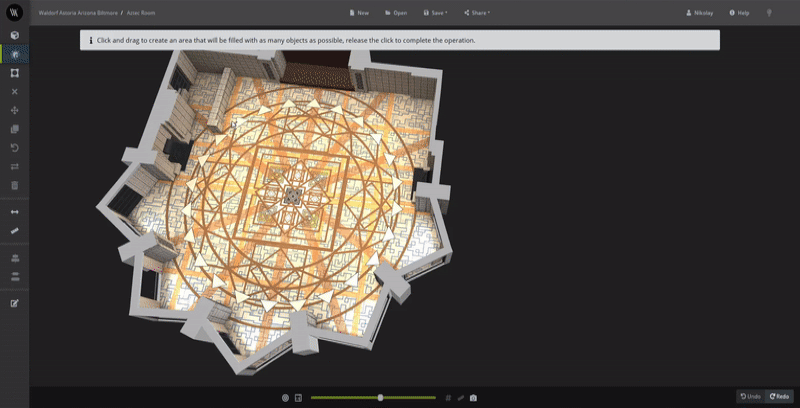 This works in multiple styles using allowing you to quickly create photorealistic 3D Event Plans.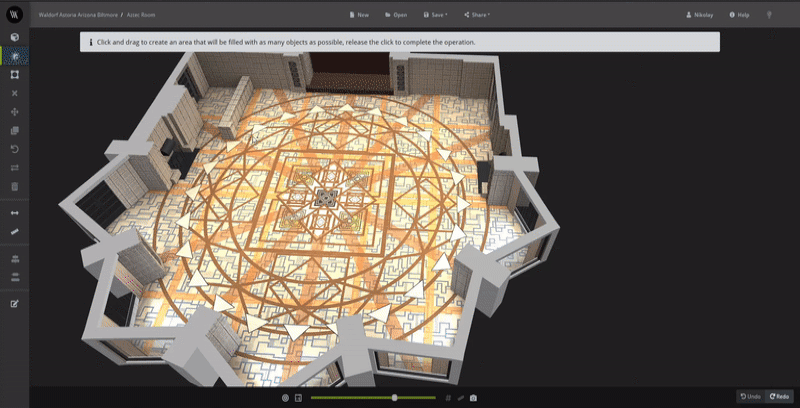 Circle style allows you to generate an event set up with chairs in a circle and you can remove 50% for a semi-circle.