A concise guide to your team's Visrez account and how permissions work in the Floor Plan Builder.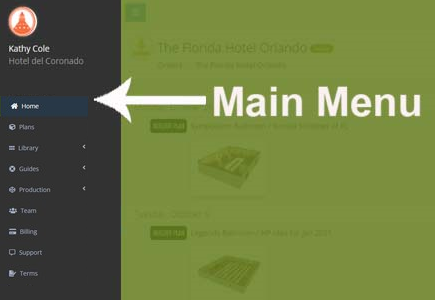 On the dashboard you will see a chronological history of all the activity in your Visrez account right back to the set-up.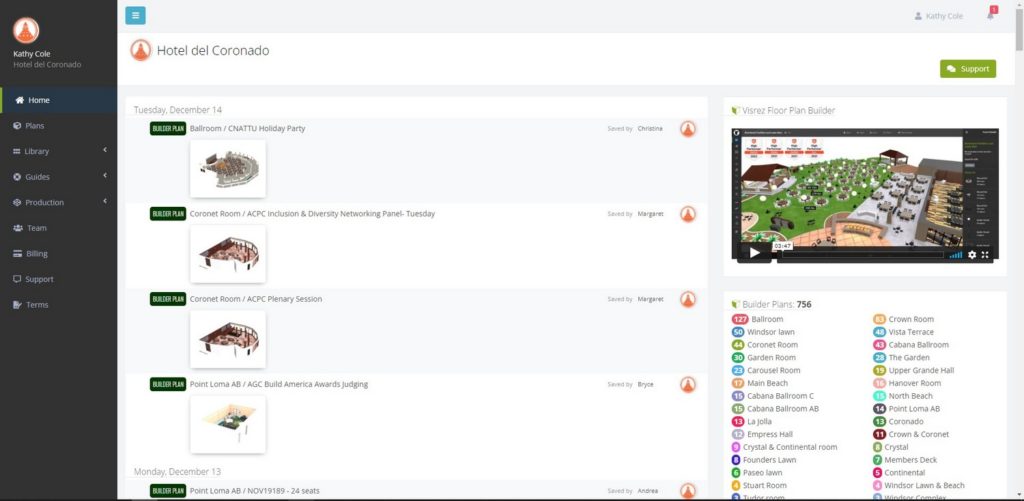 On the right side of the dashboard is the Floor Plan Builder panel panel which provides an easy way to view the number of diagrams by event space. Each space is color coded and the top bar displays the total number of plans created across all spaces in the account. Clicking on the event space displays the total number of plans created for that space and brings you to the builder page for that space.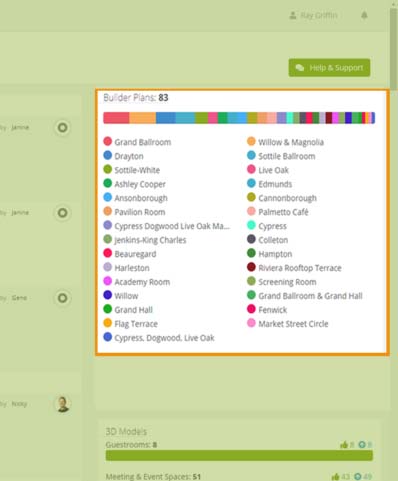 Clicking on the Floor Plan Builder panel in on a plan thumbnail in the dashboard will bring you to the Plans page. This is where you can view all the plans created across all spaces by every user in your account.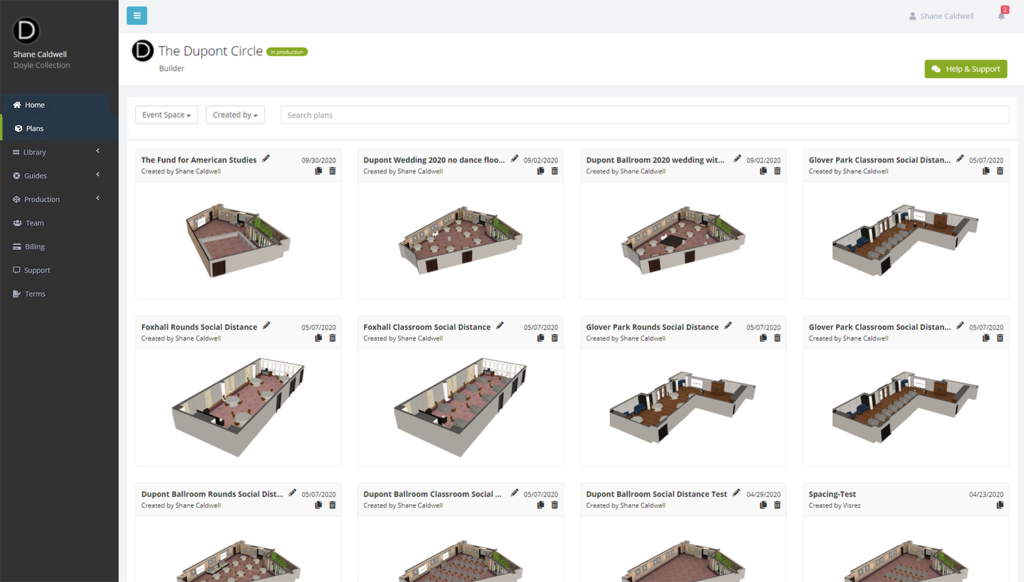 On the plans page have a number of controls available before you open an event plan in the builder.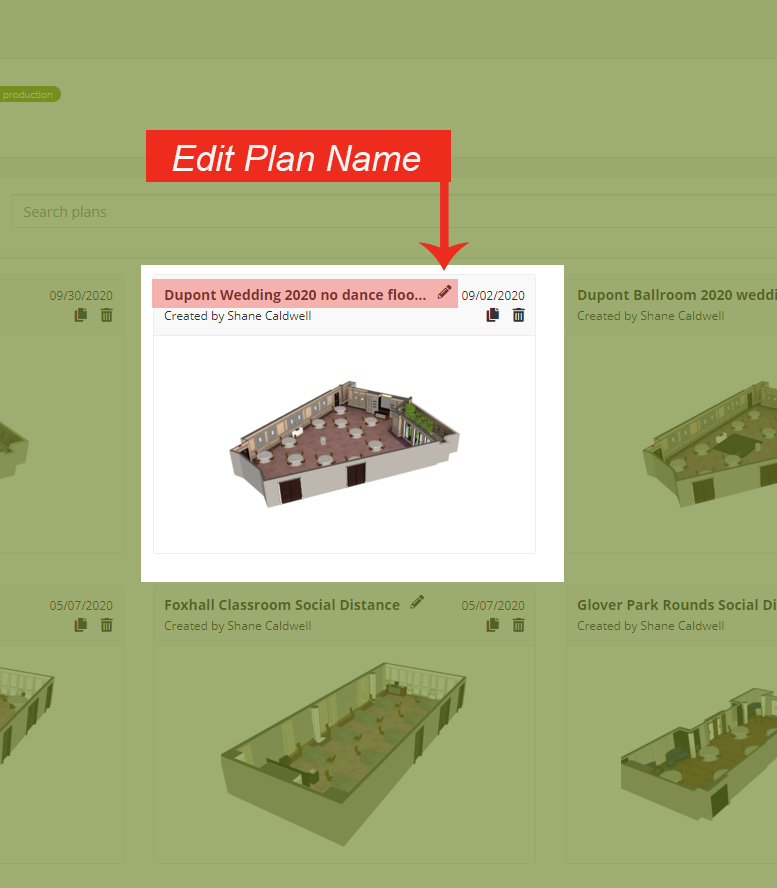 You can create a copy of any other users' plan by clicking on the duplicate button below the event date.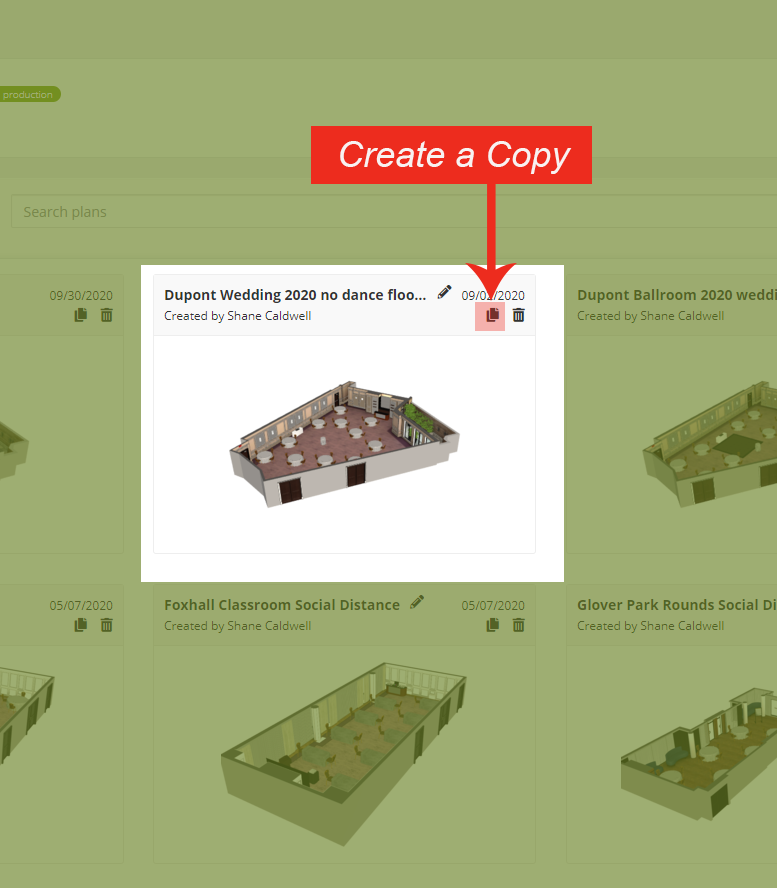 Users can copy plans created by other team members and can rename or delete only their own plans.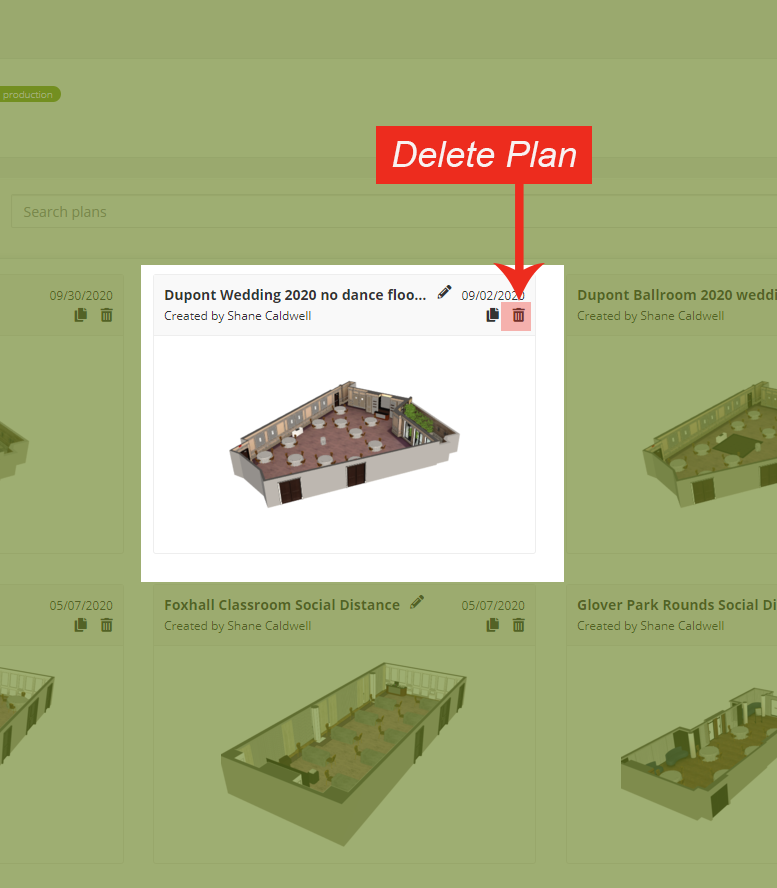 The Admin Contact on each Visrez account can delete or rename plans which have been created by all other users.
Managing Team Members
The Admin Contact can manage users in the Team without having to send requests to Visrez support. Only Admin contacts on each account can delete user from Visrez.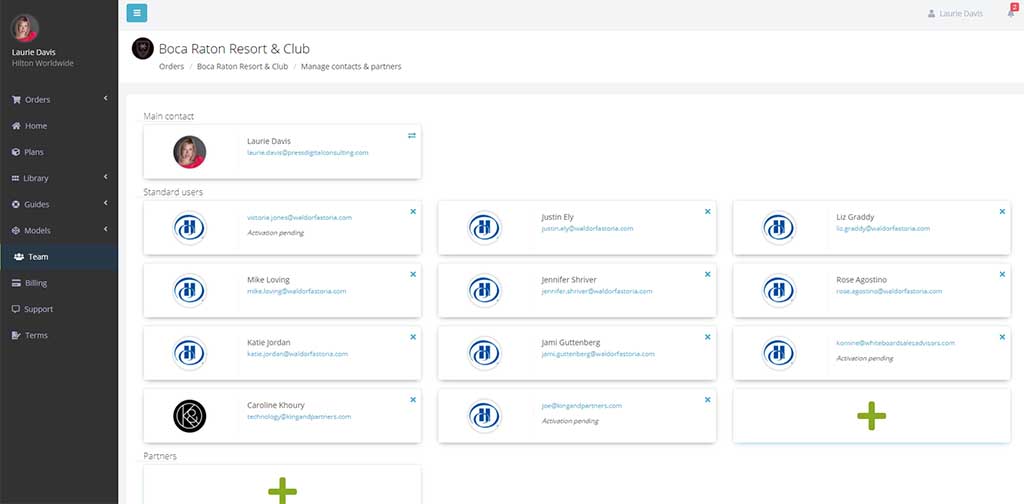 To add a new user to your account just enter their email address and they will receive an email signup immediately. Users can update their profile in the top right hand corner of their account by clicking on the Profile icon.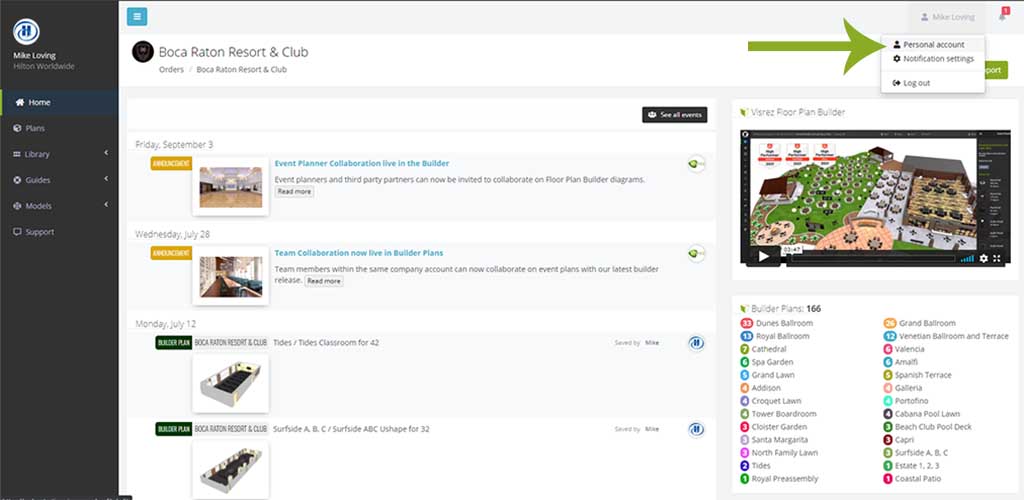 3D Models
This section contains the static event space models which are created as step one in the process of setting up the Floor Plan Builder. These can be re-activated if renovations are required or if new event spaces are ordered. Once the spaces have been approved the static models remain in your account. Static 3D Models can be downloaded or displayed in your website using the embed code tools.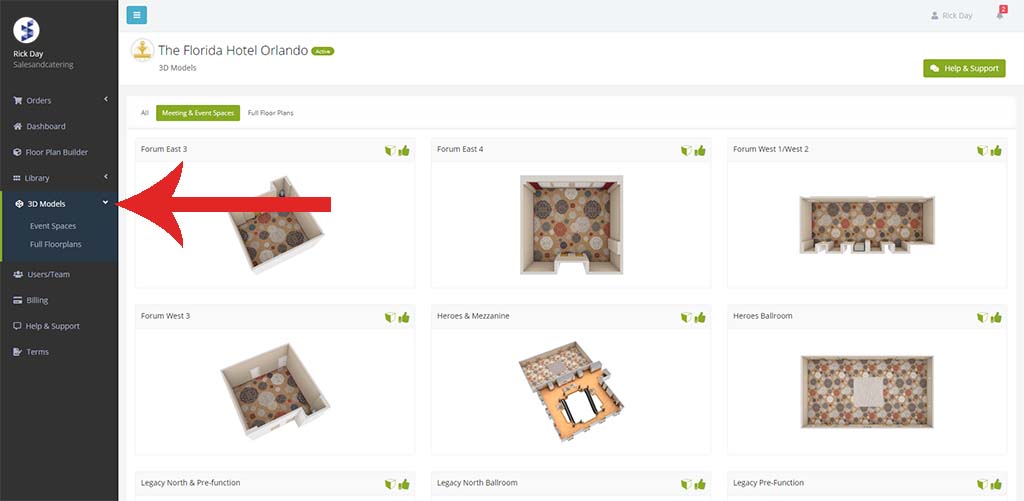 Static 3D Models are available for download in multiple formats and resolutions. These can also be embedded directly into a website using the embed code available for each space.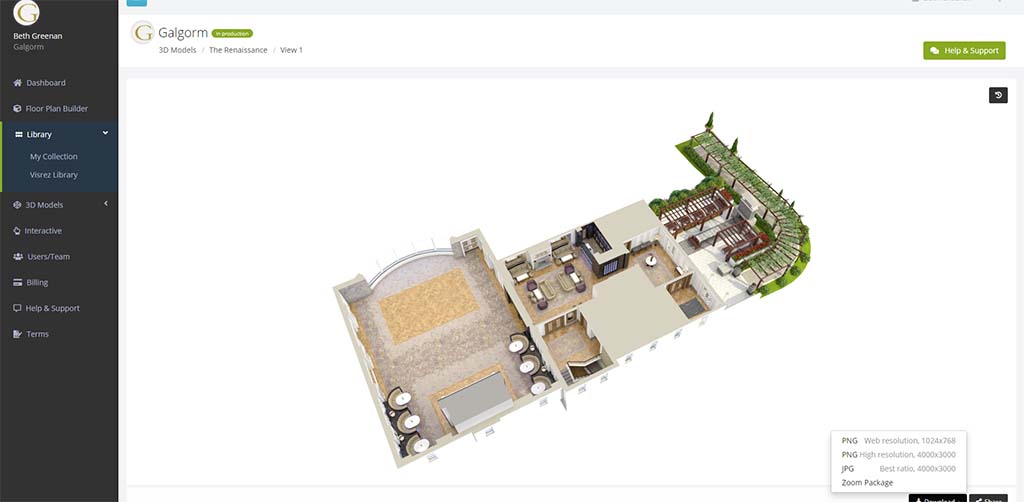 The embed page can be customized to generate unique codes for each event spaces allowing you to generate links to share the files in your site and once live they are tracked.