Visrez has generated 3D Floor Plans of thousands of guest rooms and suites Worldwide. Photorealistic 3D Floor Plans are a great room merchandising tool, proven by the leading brands to increase bookings and generate a superb return on investment. To create photo-realistic 3D plans we require reference shots and a diagram of each guestroom or suite. Reference shots do not need to be professional quality and can be taken by a staff member with a camera or phone. Rooms do not need to be prepared or cleaned we just need a good number of reference shots in order to accurately recreate all the features.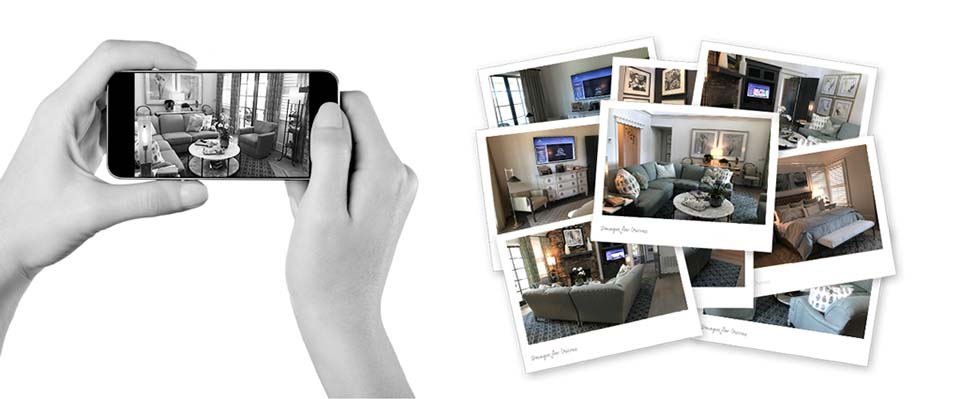 This video explains how to take good guest room reference photos.
Along with reference photos we require a blueprint or diagram.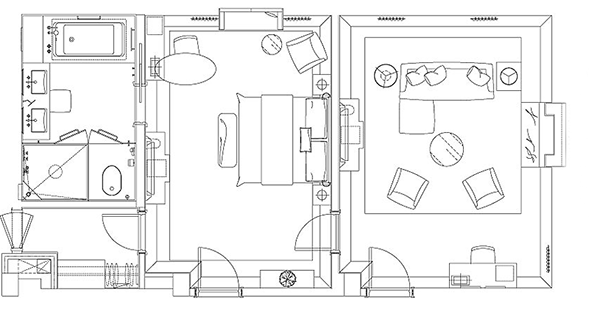 If no blueprint or diagram exists you can sketch out the space. Here is an example of a client sketch and the completed 3D Floor Plan.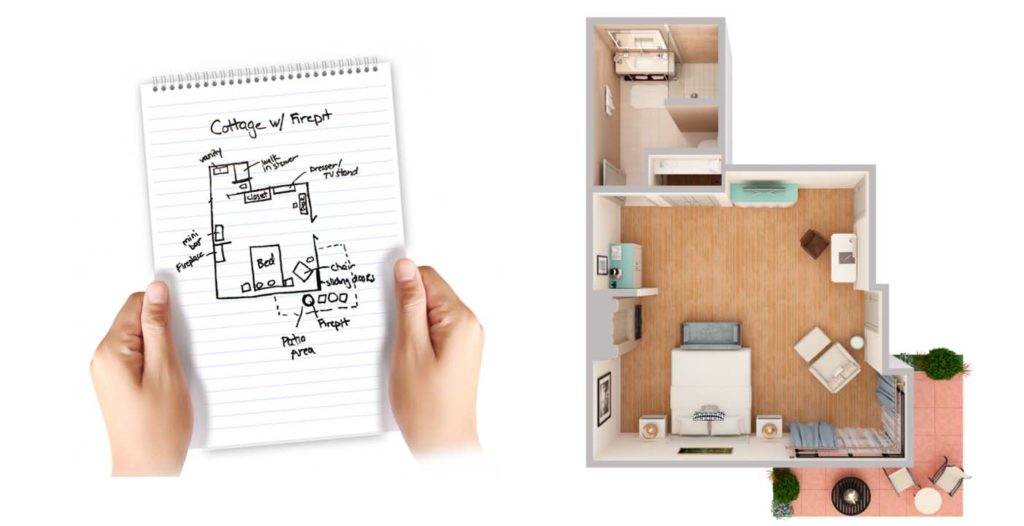 Once the assets are reviewed models go into production and previews are uploaded to your account in 3 – 4 working days.