Rotatable models are a great way to present a venue in an interactive and engaging format allowing the user to rotate the building before exploring inside the spaces. This process involves the production of a 3D model of the building and then Visrez generates up to 100 individual views which are delivered in an interactive application allowing for a smooth rotation.
If a venue opens onto multiple streets and your team needs to communicate this to a planner it can be difficult to visualize using static models. This is why Visrez created a rotatable format to allow users to spin the building in 360 degrees before exploring inside. This product enables the user to understand all the access points into the spaces and where any outdoor venues connect to the building.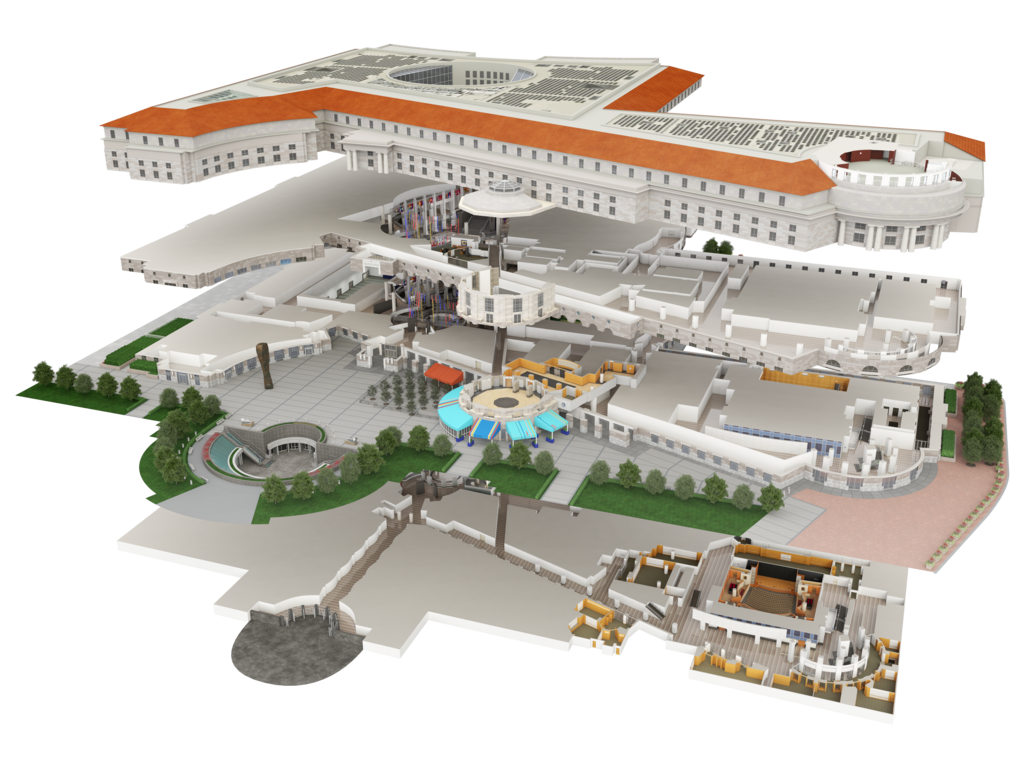 Interior floors can be displayed in a stacked format or individually to allow the user select a floor to venture inside an event space. If VR has been produced for that space the user is transported directly inside the space as if they are standing in the middle of the event.

Taking the user right inside the spaces to demonstrate all the set up styles for that space including the social distanced options.
All the individual assets are available in Visrez for each space including a full inventory of the client furniture which can be utilized in the Floor Plan Builder event plans for each space. One of the advantages of having your spaces 'Visrez'd' is that all the assets are stored in your account and can be accessed by the sales, catering or events team at all times.