The Visrez 3D Library is now live and features hundreds of free 3D objects to ensure your event plans stand out. From now on Visrez clients no longer need to provide reference photographs of on-site furniture and staging props. You can select matching sets from the 3D Library and add them to your Floor Plan Builder account with just one click. Our goal is to create the industry's largest free resource of 3D objects to be used in Floor Plan Builder plans.  Visrez has thousands of photo-realistic 3D Objects created by our team all of which will be available in the Library over the coming months.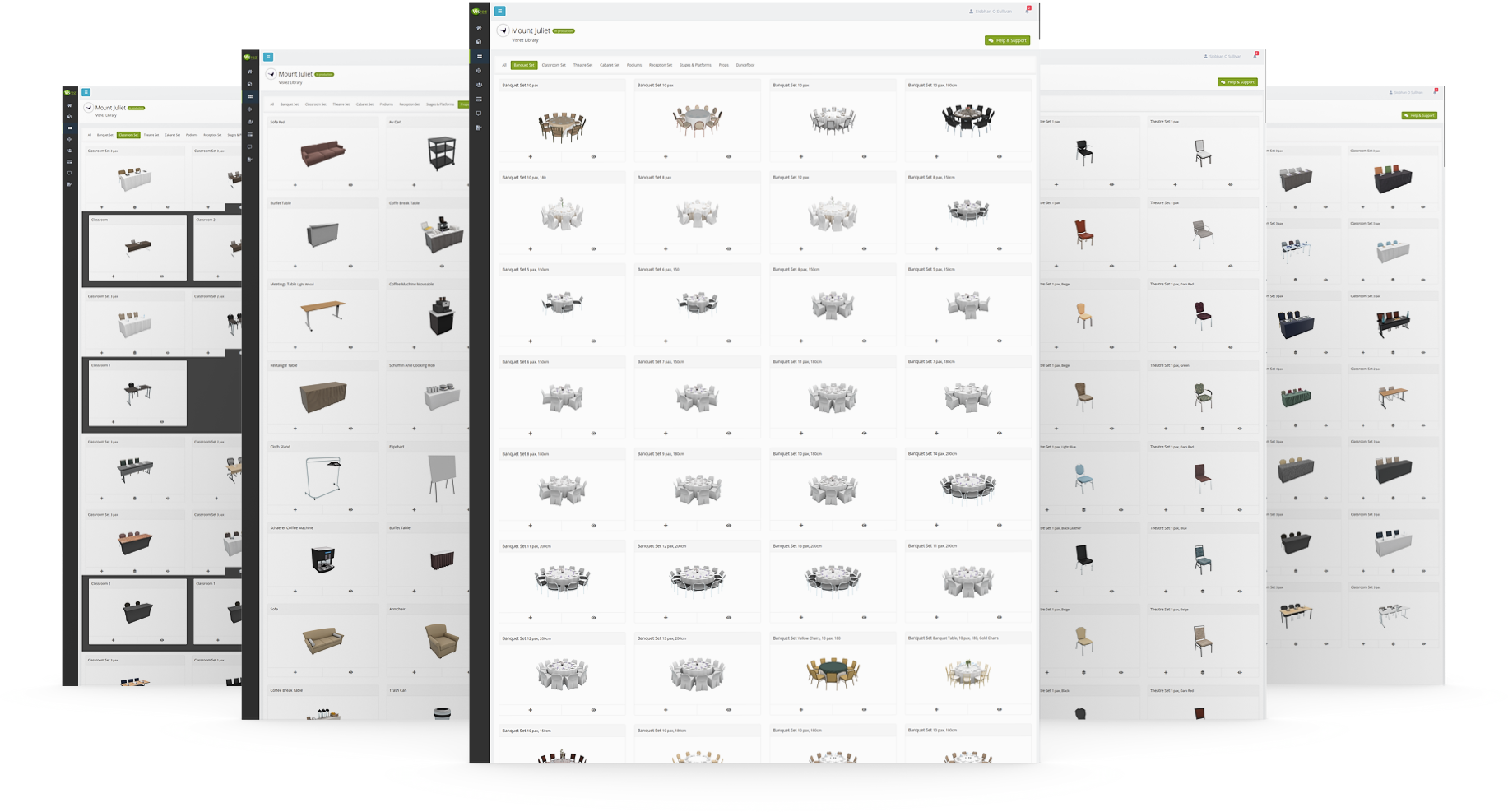 Free Social Distancing Objects
As countries begin to exit lock-down the events industry is dealing with a 'new normal' in terms of social distancing regulations. Over the past few weeks our team has been busy creating new 3D objects to meet the social distancing requirements.  Objects like 1 Pax Classroom or 2 Pax Crescent help maintain social distancing and will be required in the post-lockdown stage of crisis.  Our team are here to help so any social distancing objects requirements will be created free of charge. Please get in touch with any requests and we will be happy to assist.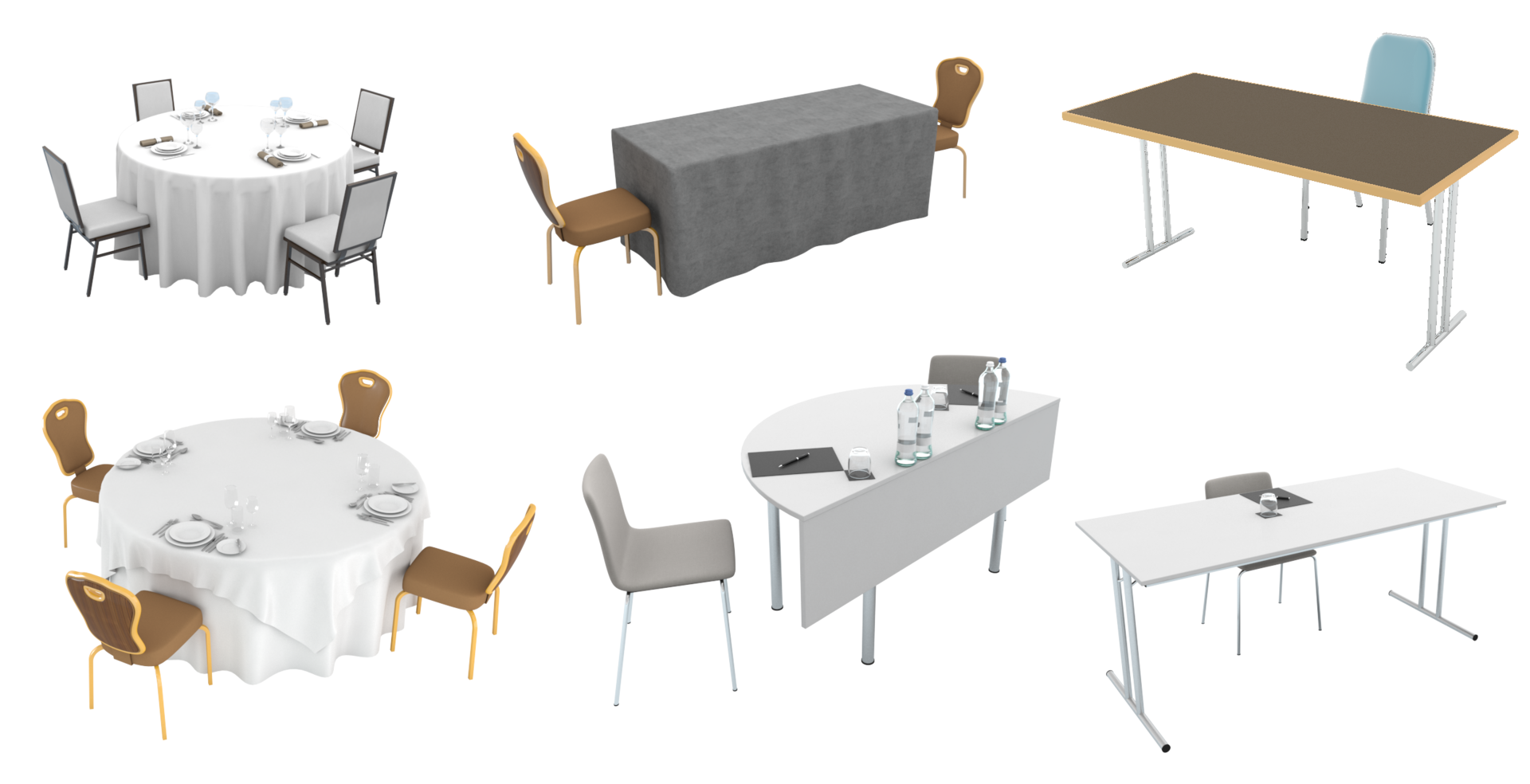 Measuring Distances in the Floor Plan Builder
The Measurement tool located in the bottom menu allows you to check distances between objects in builder diagrams.  By clicking two points on the diagram you can measure the clearance between those objects. Very useful for checking social distancing guidelines are observed in the months ahead.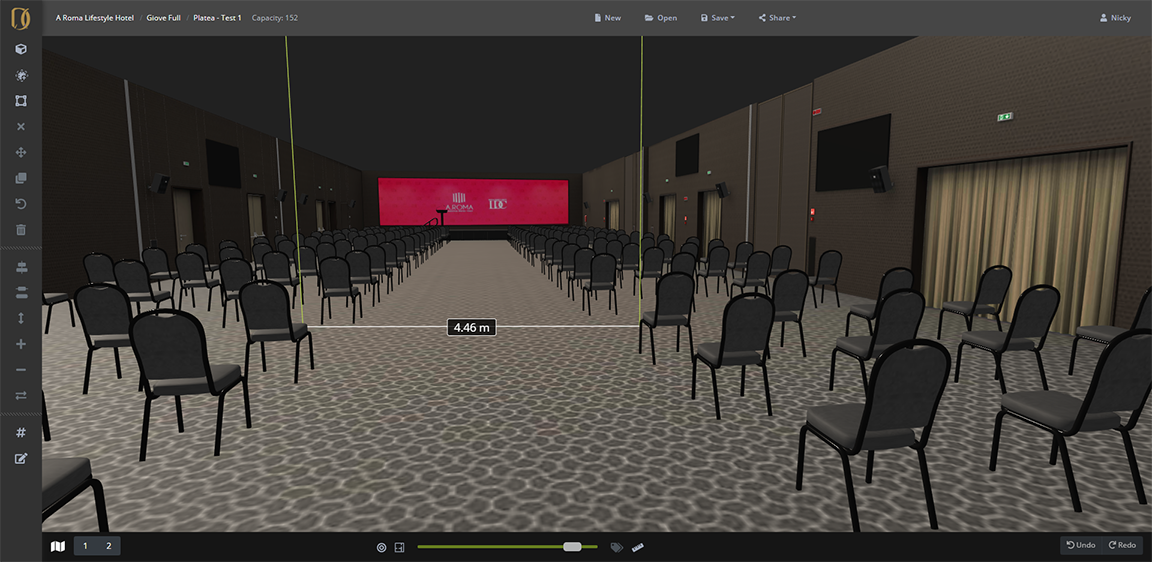 New Object Spacing Tools
This month we added a new feature to make it easier to space objects as a group once they are added to the diagram.  Single or Group objects can now be spaced in any direction using the Object Spacing tool in the main menu.