Today more than 300 hotels (brands and independents) in 50+ countries are leveraging photo-realistic 3D replicas of their spaces as a way to promote their properties online. Thanks to new advances in 3D visualization technology, 3D Mapping has finally become an affordable in-demand tool for presenting lodging spaces online — including guestrooms, meeting rooms, pool, spas etc. — and it's compelling nature can turn lookers into bookers. Over the last 10 years, I have been developing websites and reservations systems for hotels, convention and entertainment centers. During this time I saw first-hand the difficulties clients had in maintaining up-to-date photography for websites.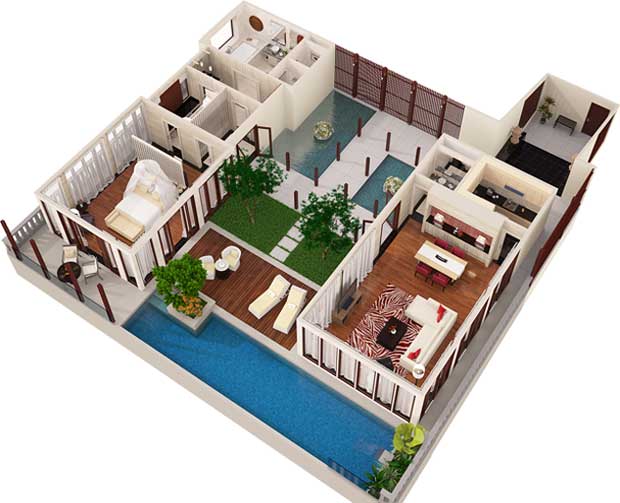 Conrad Bali – 3D Floorplan
Having read an article in 2011 on how Swedish furniture giant IKEA switched more than half of its total image content to 3D renders because of the advantages and cost savings, I knew the same principal could be applied to hotels. I researched the specialist 3D industry and learned that 3D modeling — when provided by a visualization firm – is priced on the square footage and the level of detail. The bigger a room or the more complex the interiors, the more it costs. This explained why 3D was not used in the hotel industry; beyond the construction phase of a project, the costs were far too high. The only way 3D could gain acceptance would be at a flat per-space rate regardless of the dimensions or interior detail.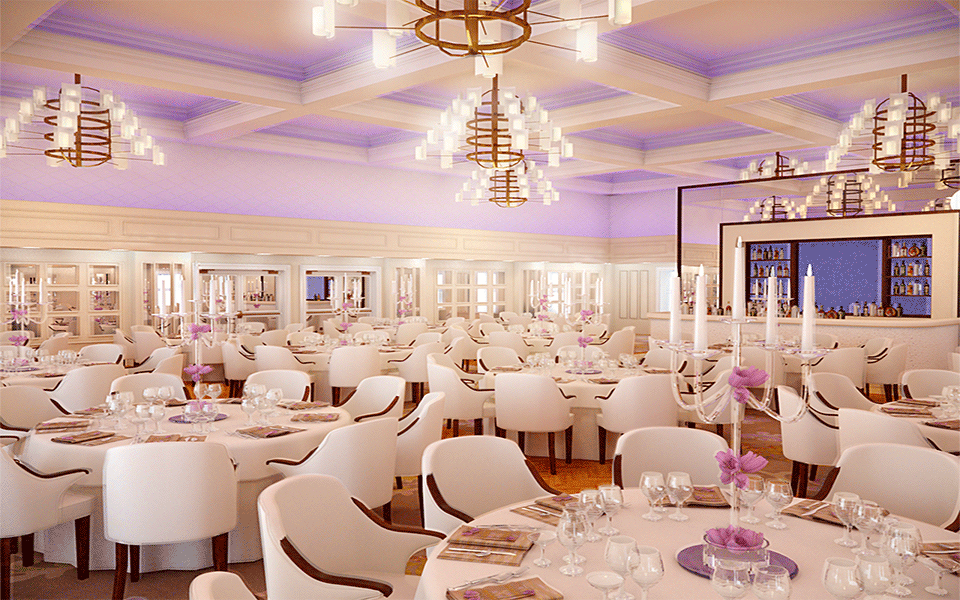 Galgorm Resort – 3D Visual
Knowing the best practices required, I set out to produce the highest possible quality; knowing that anything would have to be visually stunning to gain acceptance. This was painfully slow in the early days, but gradually we improved and began to expand our capacity. Within two years we were producing high quality 3D Floorplans and visuals quickly and most importantly within our clients budgets. Today, we produce hundreds of 3D Floorplans each week for clients around the globe,  matching bedrooms, ballrooms and outdoor spaces on a like-for-like basis. Once a 3D Model has been created, any number of angles from that model can be produced. Spaces can be visualized inside, outside, above, in day or night settings. Buildings, water or trees can be added to make the graphic more lifelike. Not only can stunning imagery be created that is possible using traditional photography, but everything within the file can be updated as required. In a hotel context, as a property renovates, they just take a photo with their smartphone and send it to us and we can update the 3D model.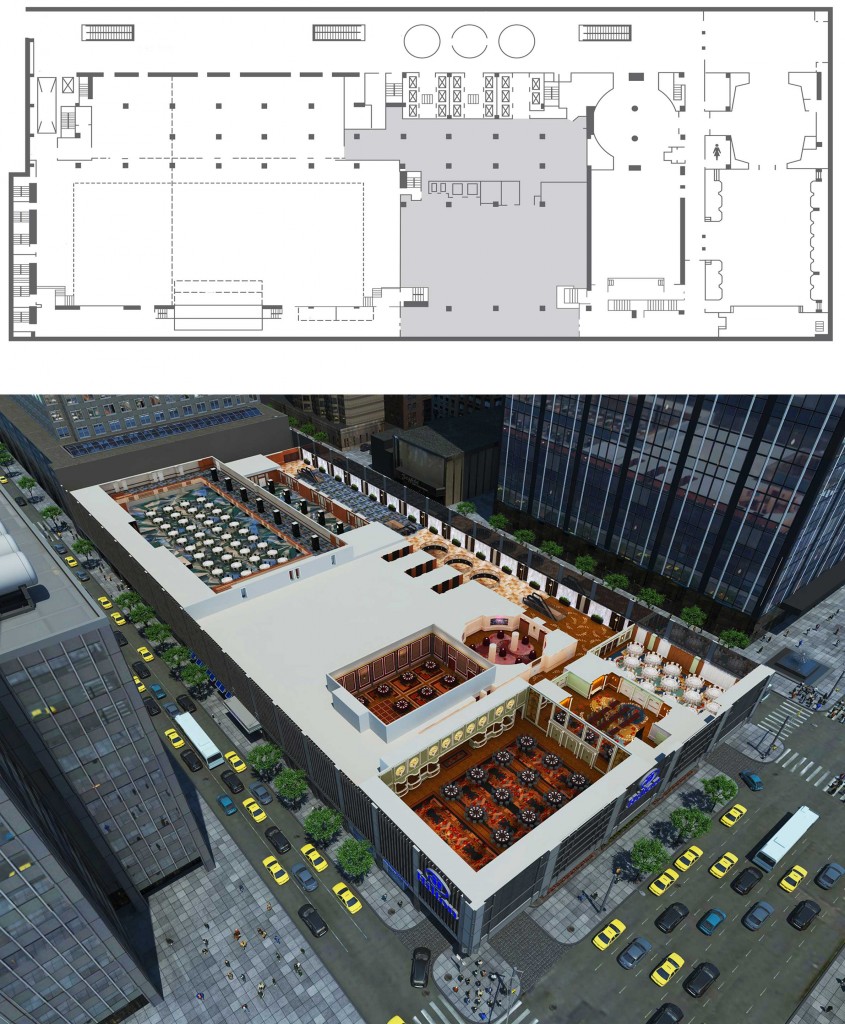 Hilton Mid-Town Manhattan – 3D Floorplan from basic diagram
With 3D Mapping, hotels upload a CAD file or basic floorplan along with reference photographs. Once these files are received, the 3D Floorplans can be ready within 24 hours. Try getting a high quality professional photographer on site within 24 hours. Even if you do , those rooms will need to be taken out of inventory and readied for the photographer. This could potentially lead to a loss of room revenue. The flexibility of working with 3D makes complete sense from an operations view point because it enables hoteliers to order images on demand and have the floorplans within 24 hours. Hotels can maintain a library of up-to-date floorplans, whether its guestrooms, meeting spaces, leisure areas, restaurants or exterior spaces.  3D Floorplans are proving be a great marketing and booking tool as well. They provide potential patrons with the ability to understand the spaces before setting foot inside. When presented a highly detailed 3D Floorplan and a set of photographs that don't give a rounded view of a hotel, customers will always opt for the 3D imagery. Nobody likes surprises when it comes to hotels, and giving customers the chance to see exactly what is offered is a win-win-win for the customer, the property and the brand/owner.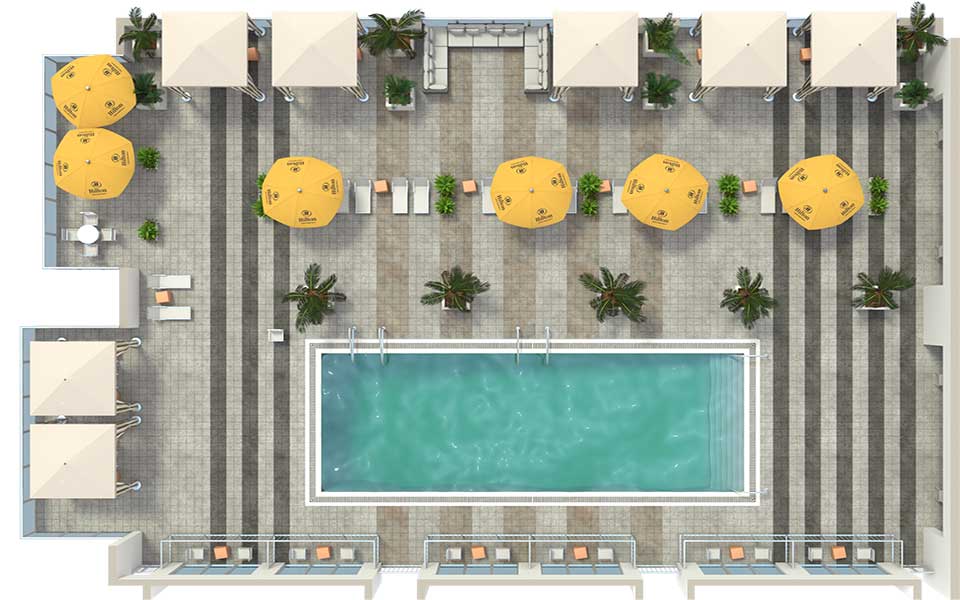 Hilton Miami Beach – 3D Floorplan
3D Leads to Booking
At some point, we all have booked a hotel based on the beautiful photographs only to feel a bit disappointed once we get inside; the room is not quite as spacious or stunning in reality. 3D Floorplans offer something new to both guests and hoteliers. In today's world, guests want to feel in control of their stay right from the very start; they are active rather than passive consumers, and have more of a vested interest in their experience as a whole. With 3D Floorplans, hoteliers can give more control to the customer by providing them with a practical tool to inform their decision; they work equally well whether the property is marketing guestrooms or ballrooms.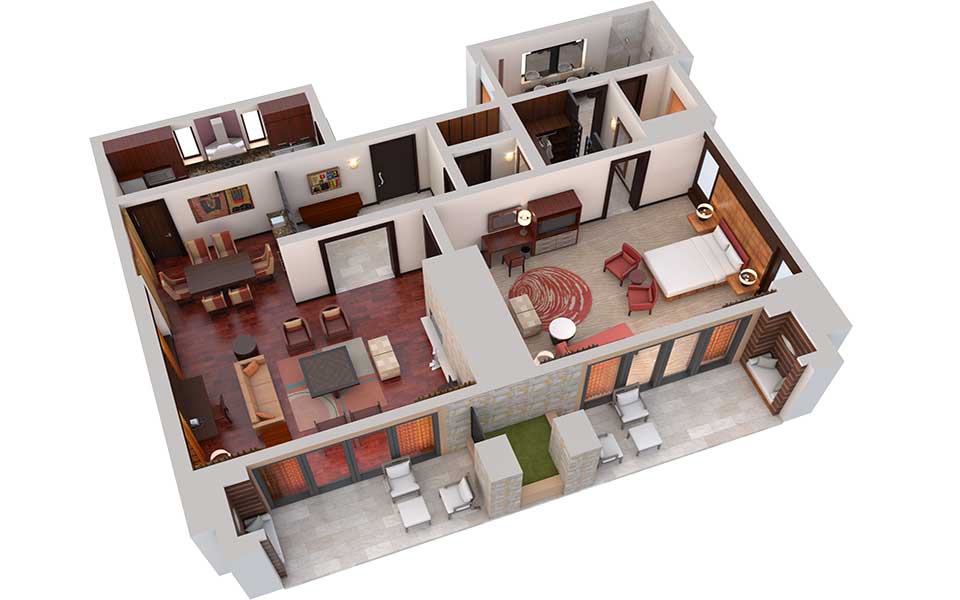 Conrad Pezula Resort – 3D Floorplan
About Nicky Morrogh
Nicky Morrogh is the founder of Visrez, a 3D Modeling platform used by Hotels, Resorts & Convention Centres Worldwide. Clients upload their assets and Visrez brings their event spaces to life in stunning, photo-realistic detail. There are no photo-shoots or site visits required. Visrez allows clients to visualize their spaces from any angle, style or set-up and they can be updated to match any future refurbishments. He can be reached at: nicky at visrez.com.