Hotel BLOOM! is a design hotel in the centre of Brussels operated by Pandox, a leading owner of hotel properties in Northern Europe. At Pandox they love to try out new technologies and the team were excited to discover our Virtual Reality product. They knew this product would be an ideal method of promoting such a unique property internationally. The completed VR App contains photo-realistic renders of all the pubic areas and event spaces with multiple set-up styles allowing the user to switch positions and set-ups as if they are standing in the room.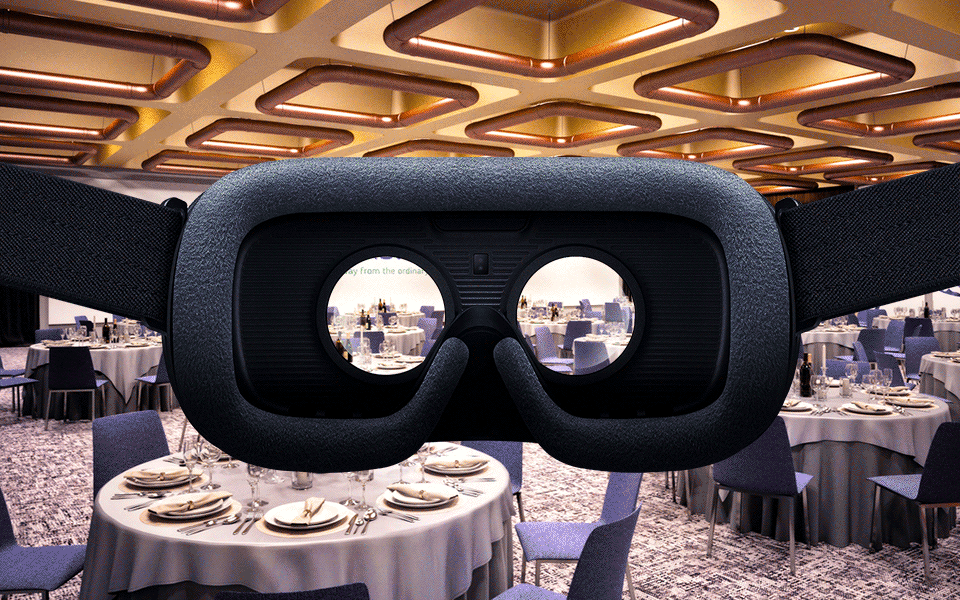 Here is a recording from within the VR App which is controlled by user eye-tracking.
We built a full 3D replica of the Hotel with all the details even the vintage VW Bus which is used to serve Belgian waffles. This was a first for our VR team.