" Can our team ever build their own 3D diagrams with Visrez? "
Over the years we were asked this question many times by clients and our standard response was always "it's not possible to edit Visrez models in a browser without removing most of the detail". However with the growth in popularity of Web 3D and VR (thanks to the support of the web browsers) the underlying technology to support a high quality web-based 3D diagramming solution has emerged. Traditional event planning tools are based on 2D diagrams and if 3D Visuals are supported the quality is very low. For example, one leading provider (Amadeus) has a disclaimer stating that their 3D Visuals do not reflect the space.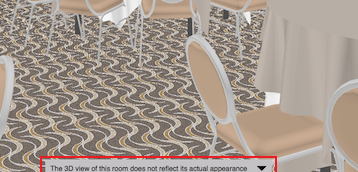 In late 2018 Visrez set out to develop a diagramming tool combining state of the art 3D rendering in an easy to use web-based application which could be activated for any existing Visrez model. Within a few months our team had solved some of the complex compression issues associated with manipulating large 3D event space models in the browser.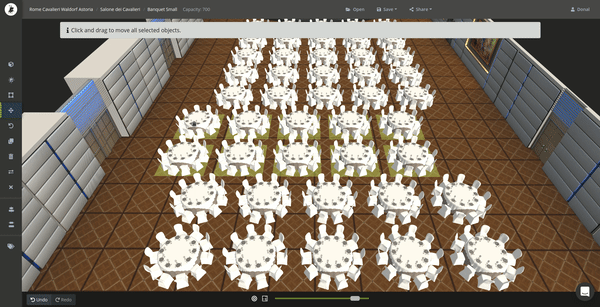 Fast forward to May 2019 and a beta version of the Visrez diagramming tool, Floor Plan Builder is ready for clients to start creating their own 3D diagrams. Feedback is overwhelmingly positive as clients cannot believe they can build realistic 3D diagrams of their actual spaces and furniture with Floor Plan Builder.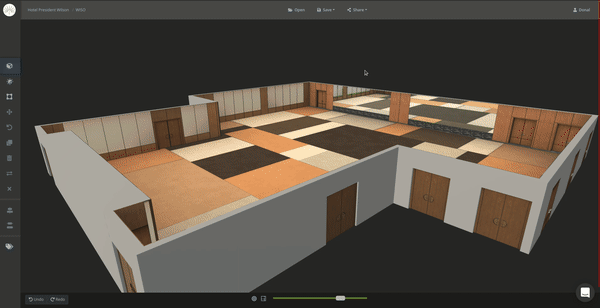 Floor Plan Builder is a state-of-the-art 3D application which runs in any browser with a 3D engine capable of loading hundreds of thousands of elements at 60 frames per second. 3D data is transferred using a high fidelity compression algorithm inside a custom built 3D rendering engine. The application utilises Three.js, on top of WebGL which is supported in all major desktop browsers (and even some mobile browsers) and will soon support WebGL2.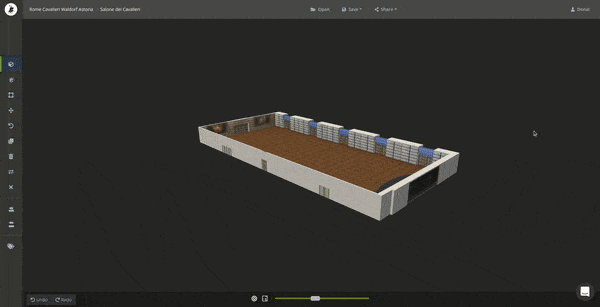 What all this technical jargon means is that your team can finally build 3D diagrams using photo-realistic models of your spaces and collaborate with event planners in real time. When it comes to details we are going all the way to displaying the exact brand of coffee machine on the break table, sea views from a conference room window or entire outdoor spaces. All achieved with no site visits, room set-ups or photo-shoots required at the property.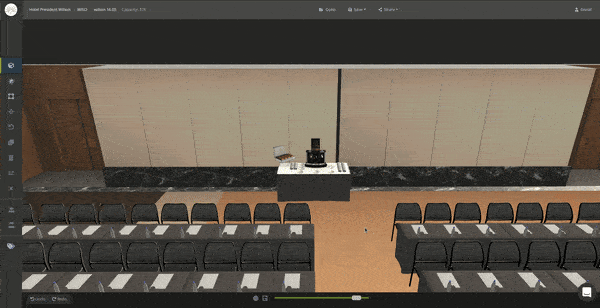 Floor Plan Builder can be activated for any meeting or event space with no site visits, room set-ups or photo-shoots and is available for a free 90 day trial.