Hospitalitynet – Visrez is bringing spaces to Life
3D floorplans provide hotels with a completely new way to present their spaces to customers online, allowing customers to visualize the booking space — including guestrooms, meeting rooms, pools, spas, etc. — from any angle, style or set up. These tools are proving to be essential for properties around the world, as more than 300 hotels (brands and independents) in more than 50 countries have worked with Visrez to create photo-realistic 3D replicas of their spaces. Better yet, no site visits or photo shoots are required, as Visrez has a purpose-built online system geared specifically for the hotel industry. Since launching in 2012, Visrez expanded its customer base seven fold, and today the company delivers hundreds of 3D floorplans per week.

"Hotels need to continually enhance the way they present their properties to meet changing customer demands," said Nicky Morrogh, Visrez founder. "Hotel photography can be mis-leading, but with our 3D floorplans, customers see exactly what they are getting down to the smallest detail, and once a floorplan has been created, it can be updated. This means that as clients update their bedrooms or meeting spaces, we can update the floorplans to match.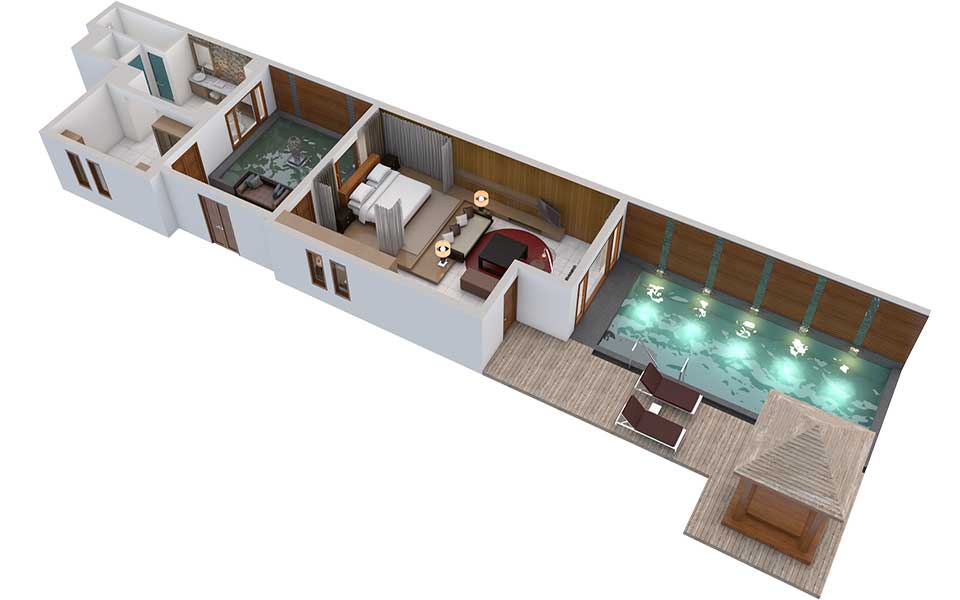 "Visrez has developed a user-friendly platform that generates hundreds of 3D floorplans at a reasonable cost for hotels of all sizes and segments," he said. "We recreate every area (interior and exterior) of a hotel in a timely fashion — typically in five days or less. All we need are the architectural files of the property and photos of the furnishings and fixtures. It's a simple and painless process for hoteliers."  Morrogh explained that the traditional costs for 3D modeling — when provided by specialist design firms – are based on the square footage and the level of detail. The bigger the room or the more complex an interior, the more it costs. This explains why despite the many benefits of using 3D, it was not common in the hotel industry; the pricing model was out of synch with the needs of hoteliers. Visrez has changed this by offering a flat per-space fee regardless of the detail or dimensions of a space. The results are simply stunning. "Many of our clients who have worked with architects design firms in the past are amazed at how we can provide such a high quality product at a fraction of the traditional costs," Morrogh said. "We set out to create a 3D platform specifically for this industry, knowing from the outset that we would have to deliver a high quality product quickly and at a realistic price point. We have invested significantly in rendering hardware, and many of our team have architectural backgrounds. All of this, combined with a dedicated production platform, no site visits or photo-shoots, makes for a very compelling solution."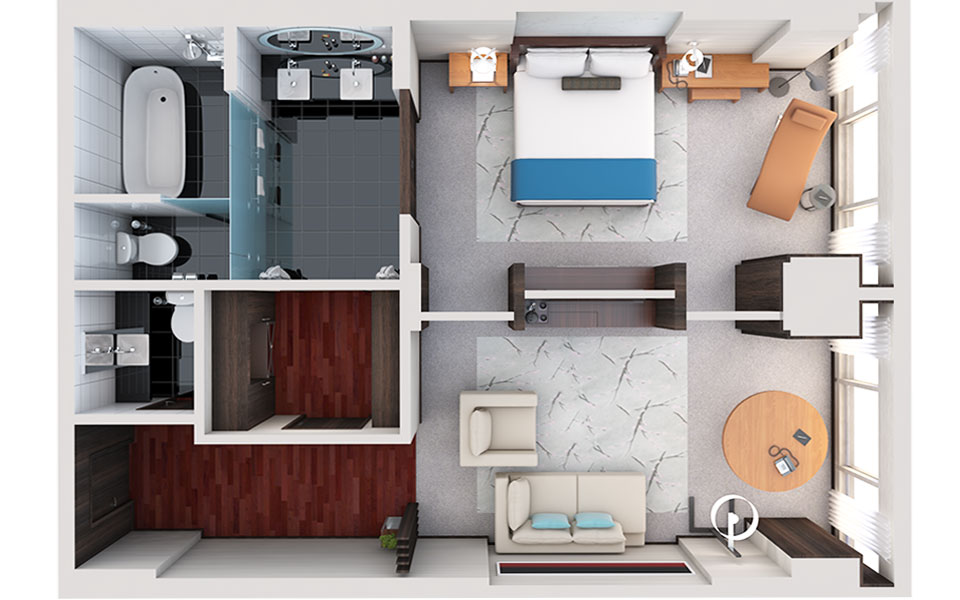 How the process works

To get started, Visrez requires a copy of property's architectural floorplans in whatever format is available (CAD drawings, PDFs, drawings or blueprints). The assets are saved into a Dropbox folder linked to the property's order. After the architectural files are received, reference photos of all the furnishings and fixtures need to be provided; these do not need to be professionally taken and rooms do not need to be set up or styled. That is the extent of the hotel's involvement — other than to review and approve the 3D floorplans.  "The progress of each order can be tracked from asset collection to review, revisions and approval," Morrogh said. "If assets are missing, for example, we will clearly mark what is required in the system. As new floorplans are uploaded, we notify our clients to review and approve each design. Clients can mark revision requests directly onto the floorplans and upload additional photos or diagrams to help us better understand the spaces. Each 3D floorplan must be approved by the client before the final versions can be downloaded as high resolution JPG or PNG files. We provide multiple angles of each 3D floorplan to give hotels a choice of views of each room or space. 3D floorplans can be downloaded in a high-resolution bundle or delivered within a Web-App or iPad app. Additional features, such as Zoom and Hotspots, can be added to the 3D floorplans. These extras allow properties to highlight key areas on the 3D floorplan with image or text rollover points."