We have released new sharing tools to make it easier to integrate 3D Floor Plans with your website. The new embed tool allow clients to create customised iFrames which can include all views for any model. For Guestrooms & Suites this means you can generate an iframe code with the zoom tool with all three views which can be embedded in your site.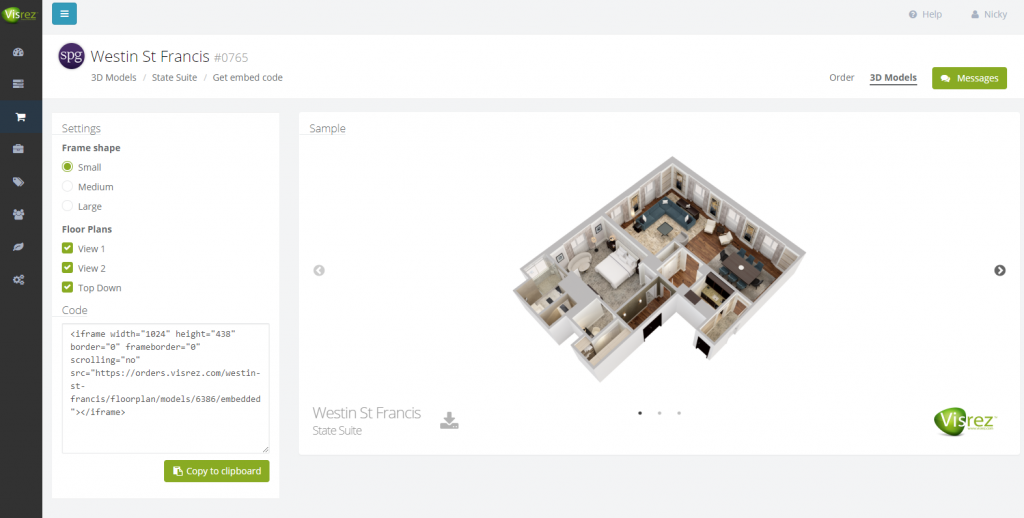 For Meeting & Event Spaces you can include Floor Plan Views, Layout Views and Interior Visuals if they have been produced for a model in Visrez. Using the options menu you can choose which views to include in the iframe and the system generates the code immediately.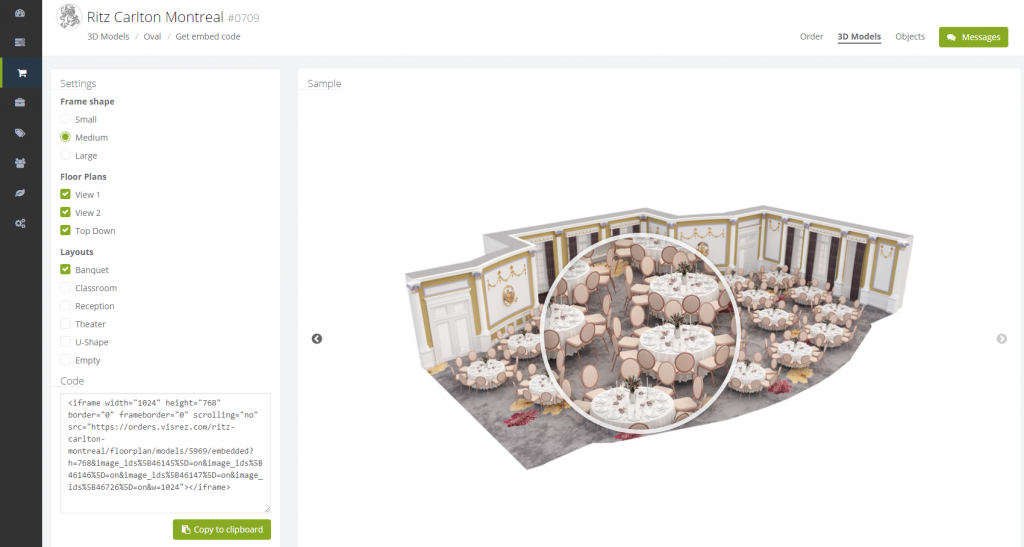 Multiple Display Sizes
The user can customise the display sizes in the options menu allowing you to choose between Small (1024 x 438) Medium (1024 x 768) or Large (1024 x 1024) Frame sizes depending on the available space in your page. All views load with the Magnifier tool and have buttons to switch between views.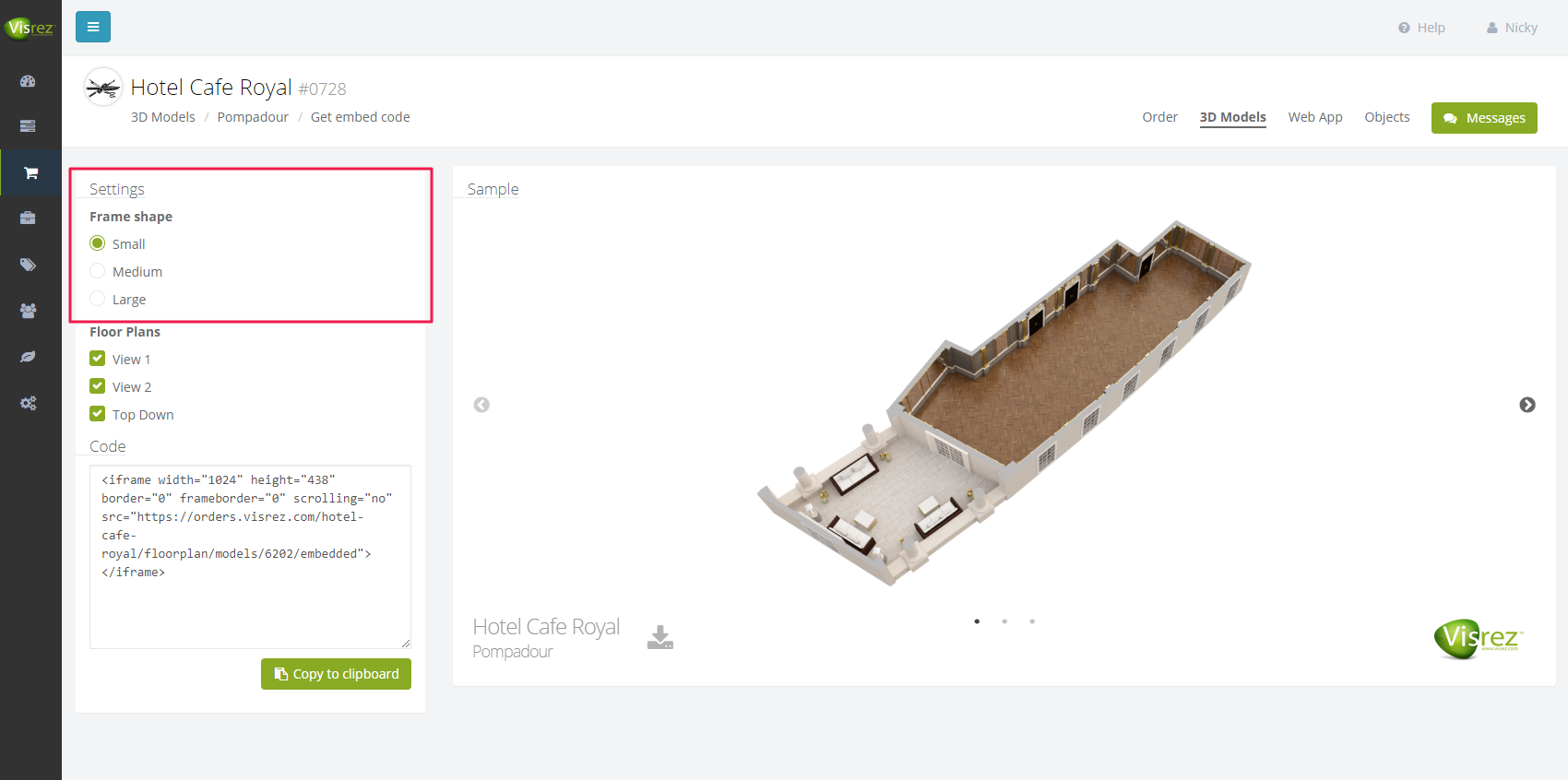 Sharing & Downloads
Embed iframe contains Share & Download options which make it easier for your team to share a specific view with clients.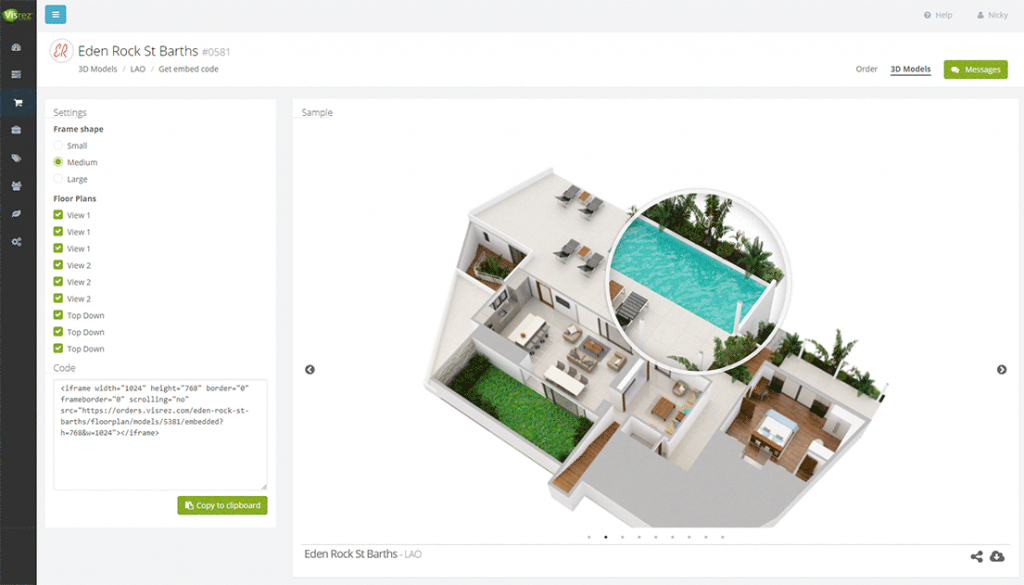 On-Demand Styling
If a specific style is required for your brand we can create customised iframes. To discuss this option please contact us via the messages in your account.