Our new online order tool makes it easy to set up new hotels within your Visrez account.
Just click on Create New Order at the top of your screen to start the process, and choose the product you wish to order.
Once you have completed the steps your new order will be live in the system and ready for assets to be uploaded.
Online ordering is only available for Hotels with an existing Visrez account.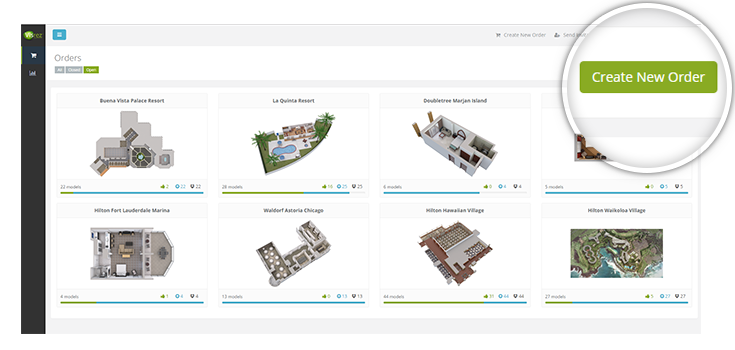 Guestrooms and Suites
Any Size Guest-room, Apartment or Suite.
Outside elements such as decks, balconies included.
Three Views rendered – Front, Back Top-Down.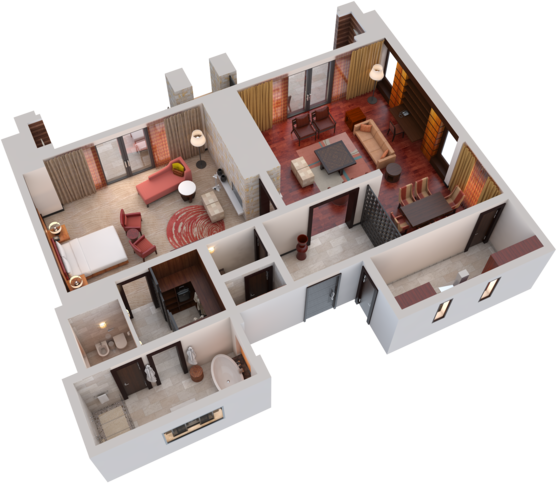 Meeting & Event Spaces
Any Interior or Exterior Meeting & Event Space
Empty Room Model with 3 Views uploaded first.
Up to five Set-up styles included once model approved.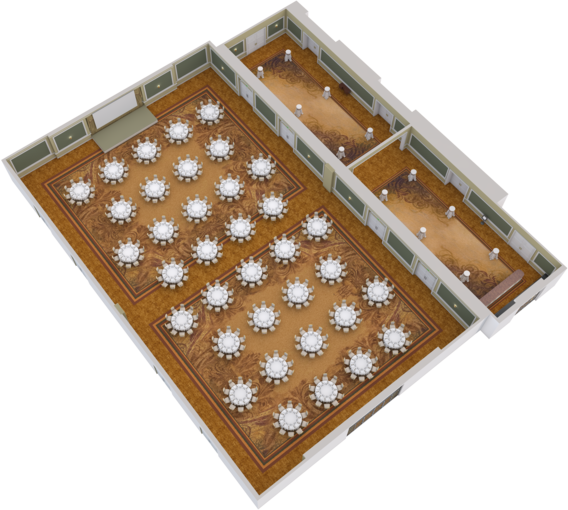 Full Floorplans
Combined floor plan with up to 8 individual spaces
Includes breakouts and common areas.
Three set up styles included per individual room.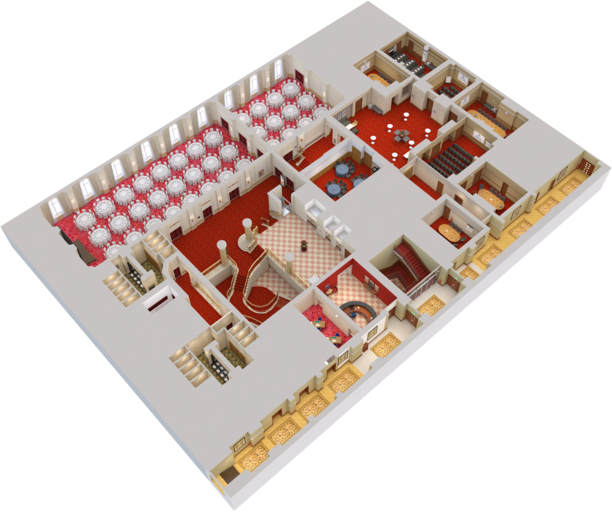 Resort Maps
All context elements and environment to scale
Multiple Angles Rendered to provide best view.