With travel restrictions to remain in place for some time it is clear that planners will be conducting far fewer site visits when economies reopen. In order to secure future events business hotels need to shift their sales strategy towards Virtual Site Visits. As the industry's leading provider of 3D Visualisation Tools, Visrez is helping hotels with the creation of Virtual Site Visit tools even during the global lockdown. This post aims to outline how Virtual Site Visits can help your events business recover.
Off-Site Production – No Planning or Scheduling Problems
Our clients are amazed by the photo-realistic detail Visrez achieves without ever setting foot on property. Scheduling and room preparation are not an issue when working with Visrez so your team can move forward with our Virtual Site Visit Technology no matter what the situation. Visrez has continued creating spaces throughout the global lockdowns with clients coordinating on-site security personnel to capture and upload reference shots to Visrez.
Better Informed Planners = Faster Decision Making
With Visrez event planners can open a building and click into the floors and event spaces, switching set-up styles, capacities and lighting. This provides planners with the necessary visual information to research the venue and speeds up their decision making. Hotels such as the Hilton San Francisco Union Square understand how their Virtual Site Visit Application gives them a competitive advantage in the market.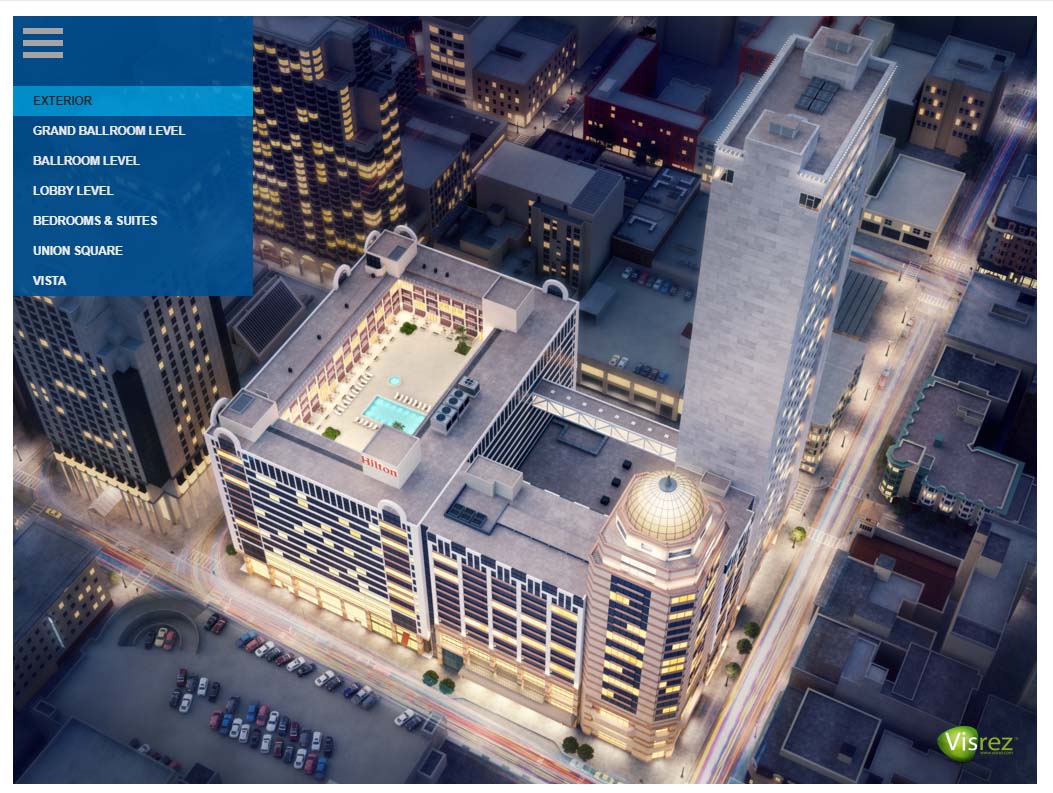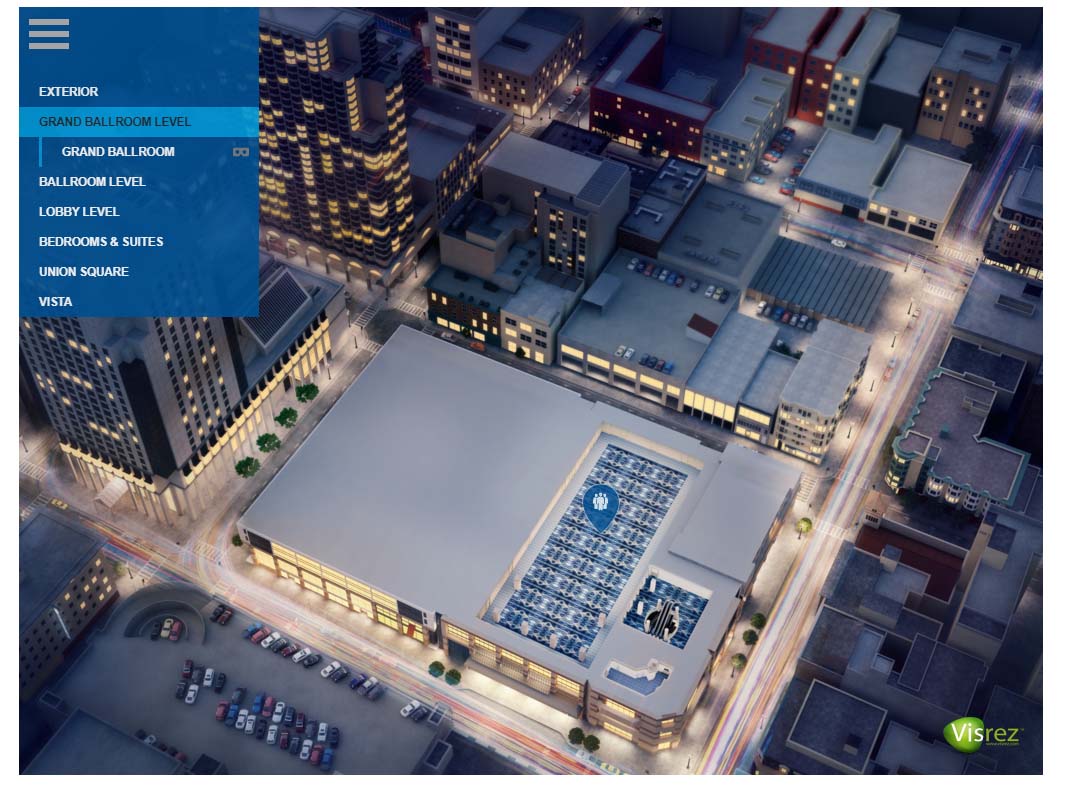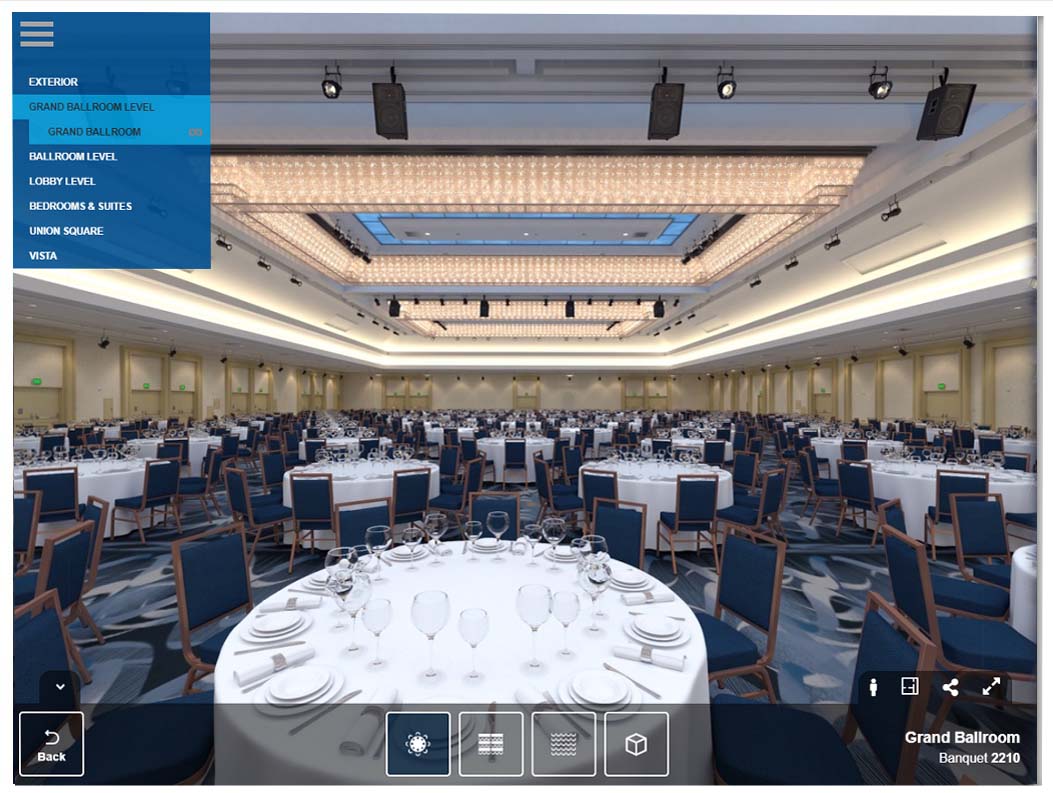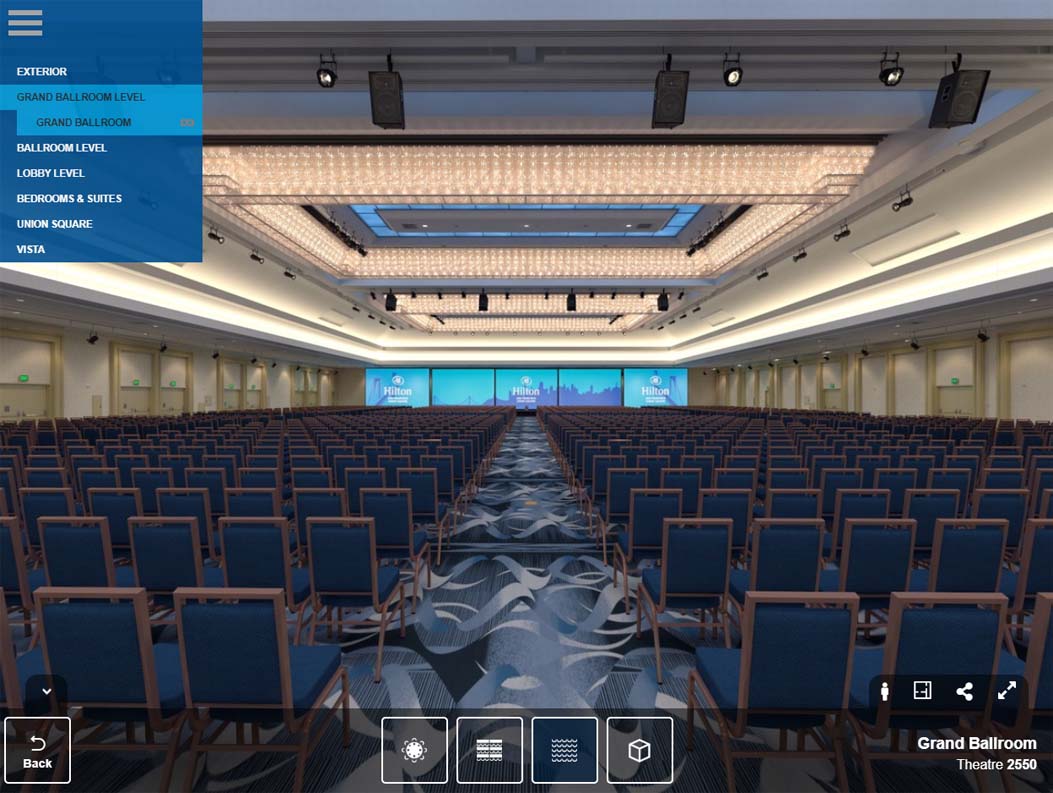 3D Diagramming – Floor Plan Builder
Visrez Floor Plan Builder allows you to create and share 3D event diagrams using the exact event space and furniture inventory. Once the event spaces are created your team is trained on how to create and share photo-realistic 3D event diagrams using the industry's most advanced 3D diagramming tool.



Pre-Opening & Renovation Projects
Visrez is the best option for sales teams tasked with generating business before a venue has been constructed or is undergoing renovation. Visrez can transform architectural CAD drawings and interior design briefs into stunning sales tools delivered across multiple formats from VR to 3D Walkthroughs and interactive property maps. Such is the high quality of the assets generated by Visrez that they remain relevant long after opening and can be adapted as designs change.
Here is an example of a famous west coast resort showcasing a future development in an interactive map.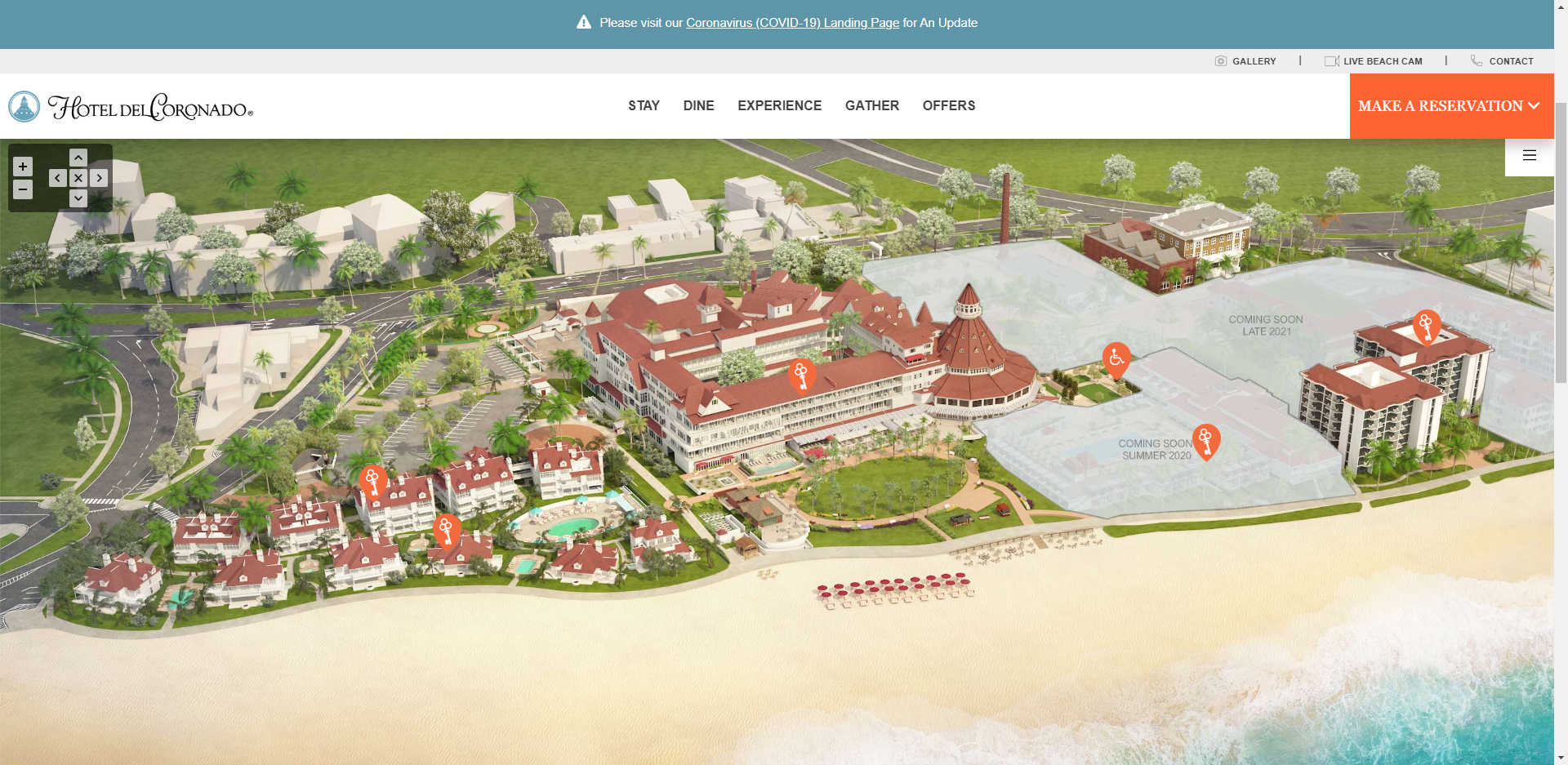 Here is the full map depicting the new wing alongside the existing resort created by Visrez.

Event planners can experience an outdoor event space with multiple set-up styles using Virtual Reality.
3D Diagramming using the Floor Plan Builder of that event space with beach area.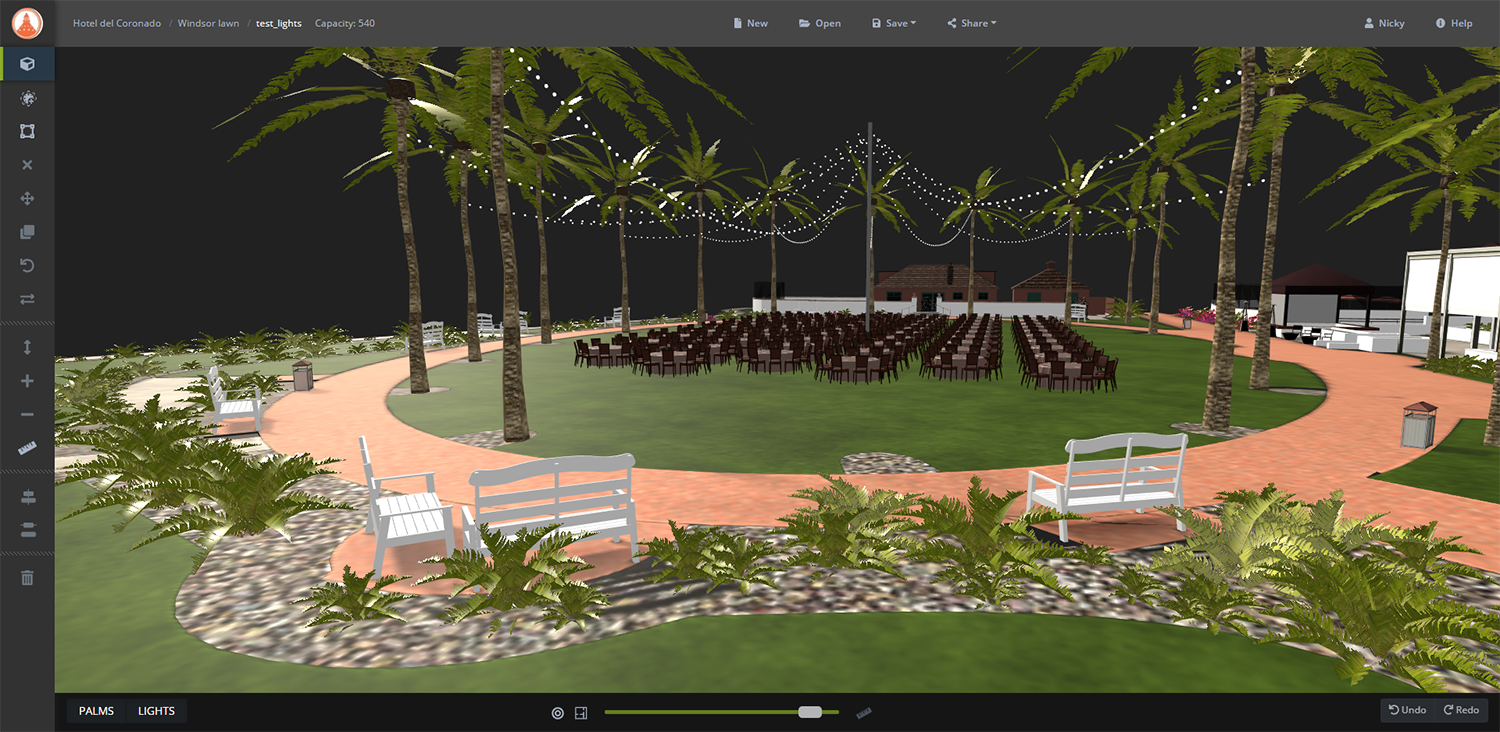 Future Proof Assets
One of the advantages of getting meeting & event spaces activated in Visrez is that all furniture, fixtures and fittings can be updated to match future renovations.



Great Return on Investment
Visrez enables Hotels to generate custom visuals quickly in response to any client request. For example a full service US resort needed to demonstrate to an event planner how an under construction event space could host car launch events. Using Visrez the hotel team was able to place the exact car model the planner requested inside the space for a client presentation. Thanks to the quality of the 3D Visual generated by Visrez, the hotel secured the booking. This was possible within a short time frame because the 3D event spaces were already activated in Visrez.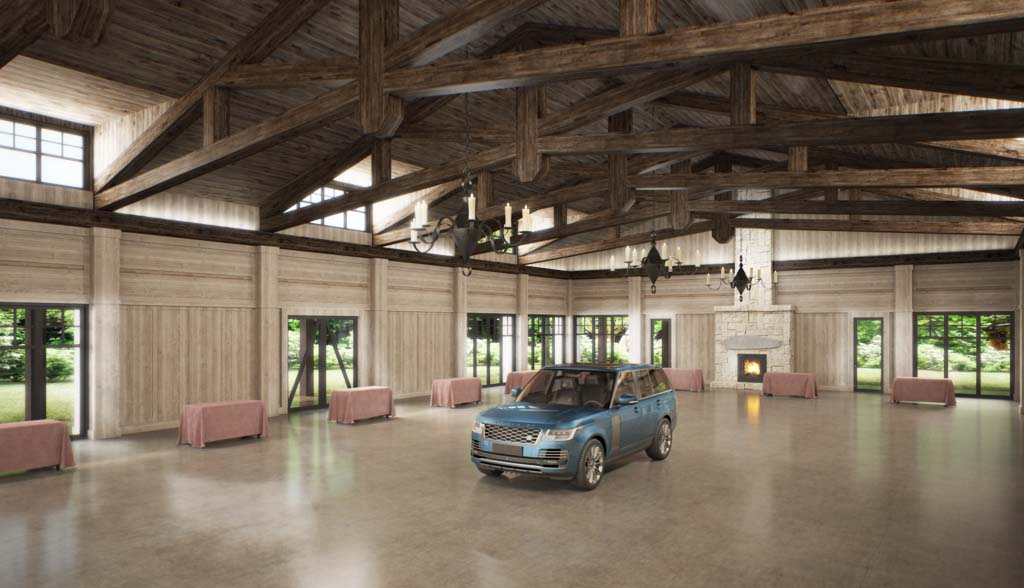 Learn More about Virtual Site Visits
Hotels & Venues offering event planners Virtual Site Visit technology will have a great advantage over those which do not. If your company is not already using Virtual Site Visit technology now is a great time to start. A demonstration of the Visrez platform and products can be arranged here.