With our new layout tool update what used to take a couple of minutes can now be done instantly with your mouse. Choose a style from the menu and then drag your mouse to the required capacity and your 3D event plan is created right there before your eyes. This makes creating plans fun as you just draw to the desired capacity and watch the set-up get built there on the spot. This is why users say Floor Plan Builder is like playing a video game because it's fun to use and their plans are amazing.
Hollow Square Style
U-Shape Style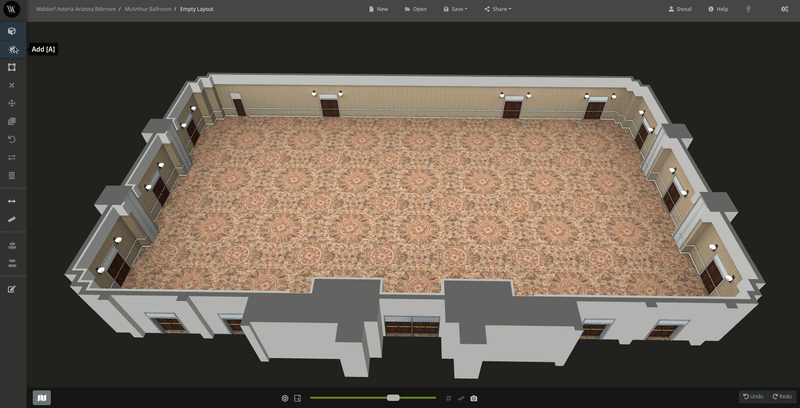 Circle Style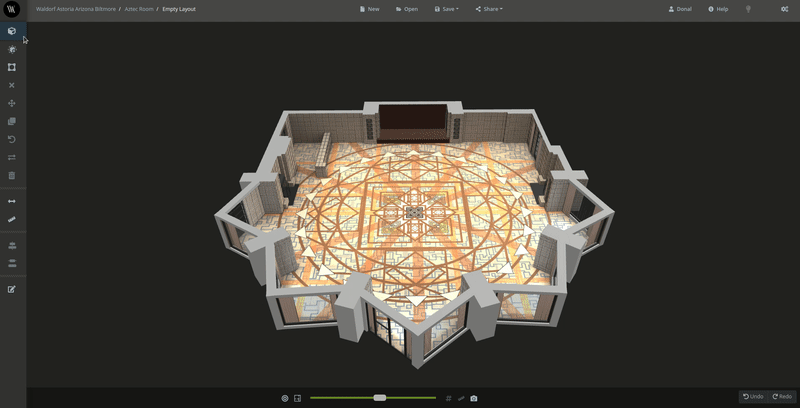 Another big update this month is that the library, saved plans, event set-up and plan export settings are moved into a new right side panel to give the user more space when working within a model. These options no longer load directly over the plan to make it easier to browse library objects on the side of your plan. Saved plans now display a thumbnail preview to make it easier to find the one you want. Event Set-Up & Exports are also in the new right side panel to improve the usability of the application.
New Plans Panel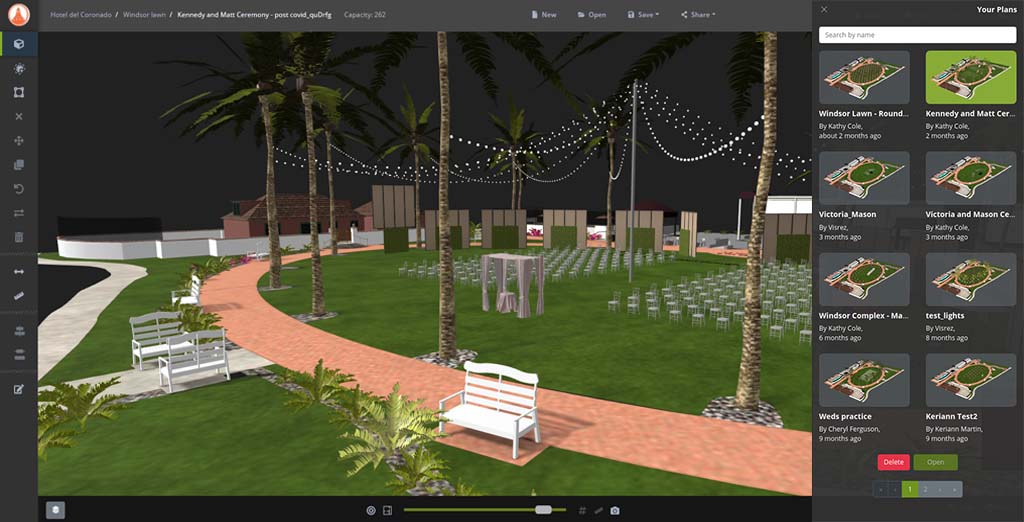 New Library Panel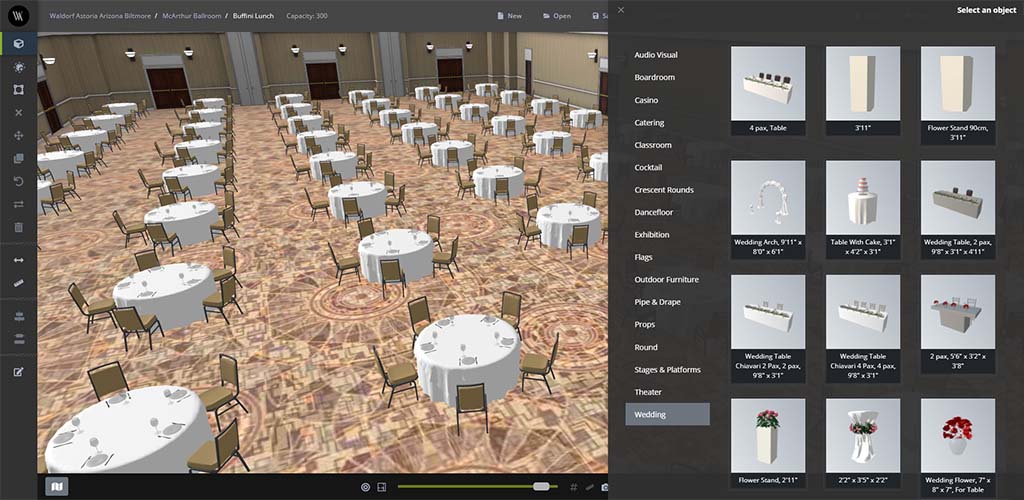 New Select Style Panel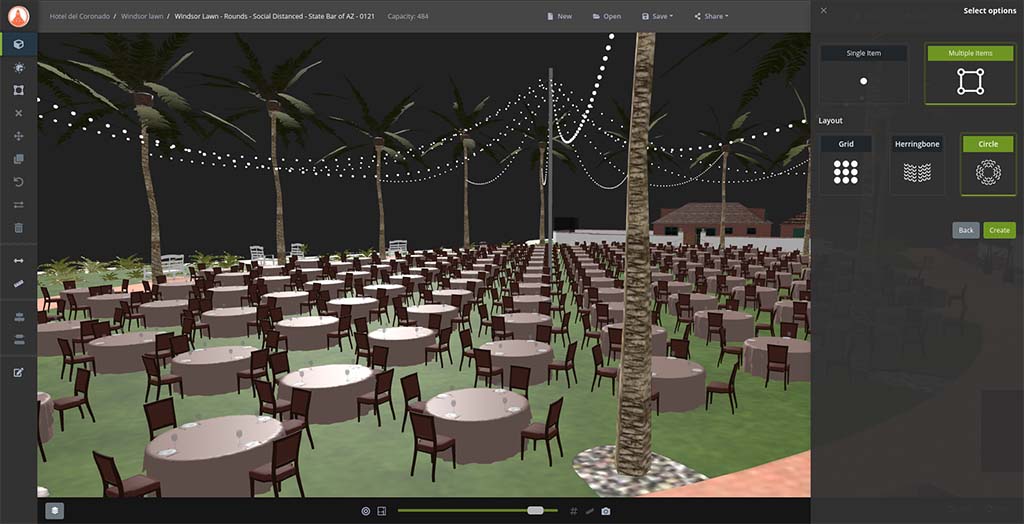 New Set-Up Panel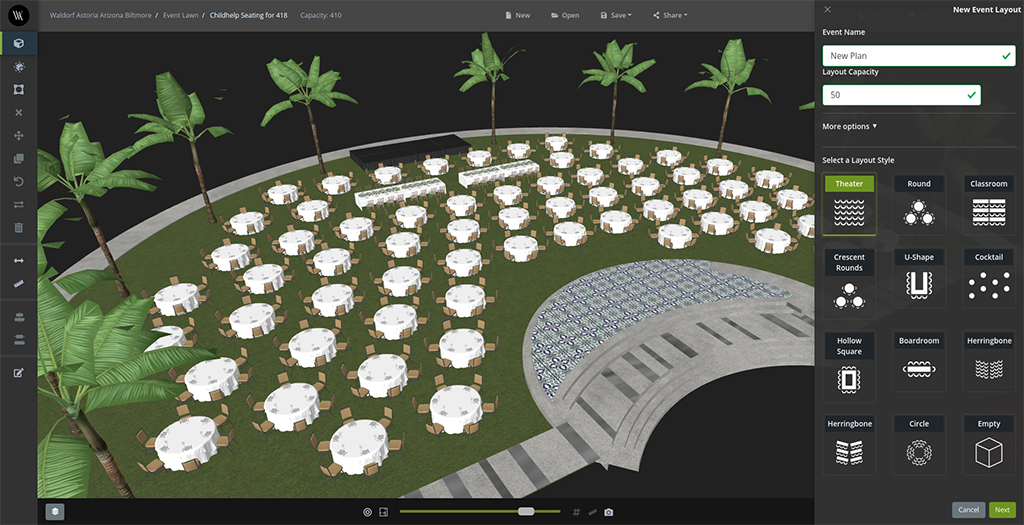 New PDF Export Panel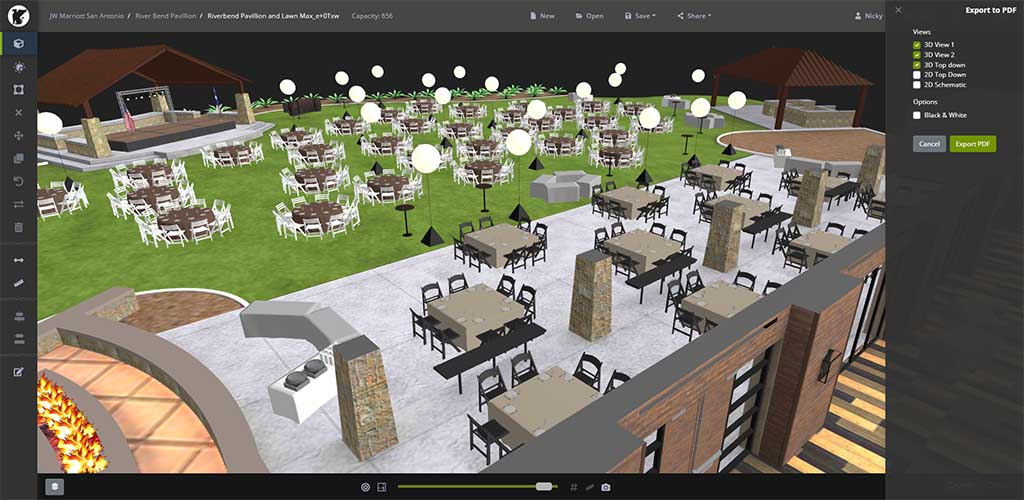 Our team has also released a new schematic export option which allows you to save a black & white top down 2D view. When furniture is a similar color to the carpet it can be difficult to understand the set up in a 3D plan as you can can see in the example below the chairs are the same blue as sections of carpet. This is now solved in the schematic export option. This update also means you don't have to print full color plans for the internal teams. Schematics can be included in all PDF exports so that clients and staff are on the same page.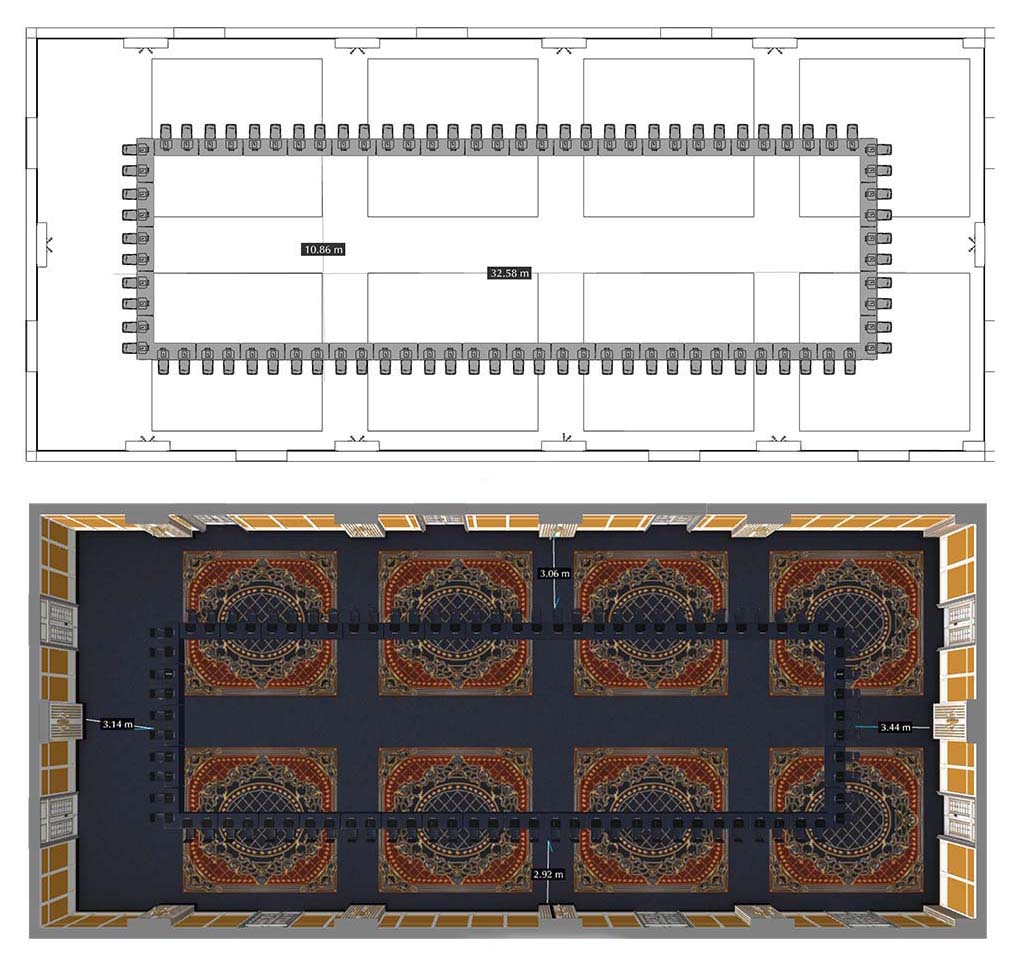 Coming in the April Builder Release
We have some great new features in the pipeline for the builder including the option to add your client logo on to an event screen so when you are pitching to a specific company you will be able to display its' logo in the plan. This one we can't wait to see live !