No more switching in/out of the menu options as Hotkeys can now be used to activate each of the main builder functions. These new shortcut keys speed up the diagramming process significantly making for much easier user experience with the builder. A full list of the hotkeys is available in the Help Section located in the Top Right Corner. Feedback has been really positive as once you know the key for each tool you can create and modify 3D event diagrams in half the time it used to take, according to Visrez users.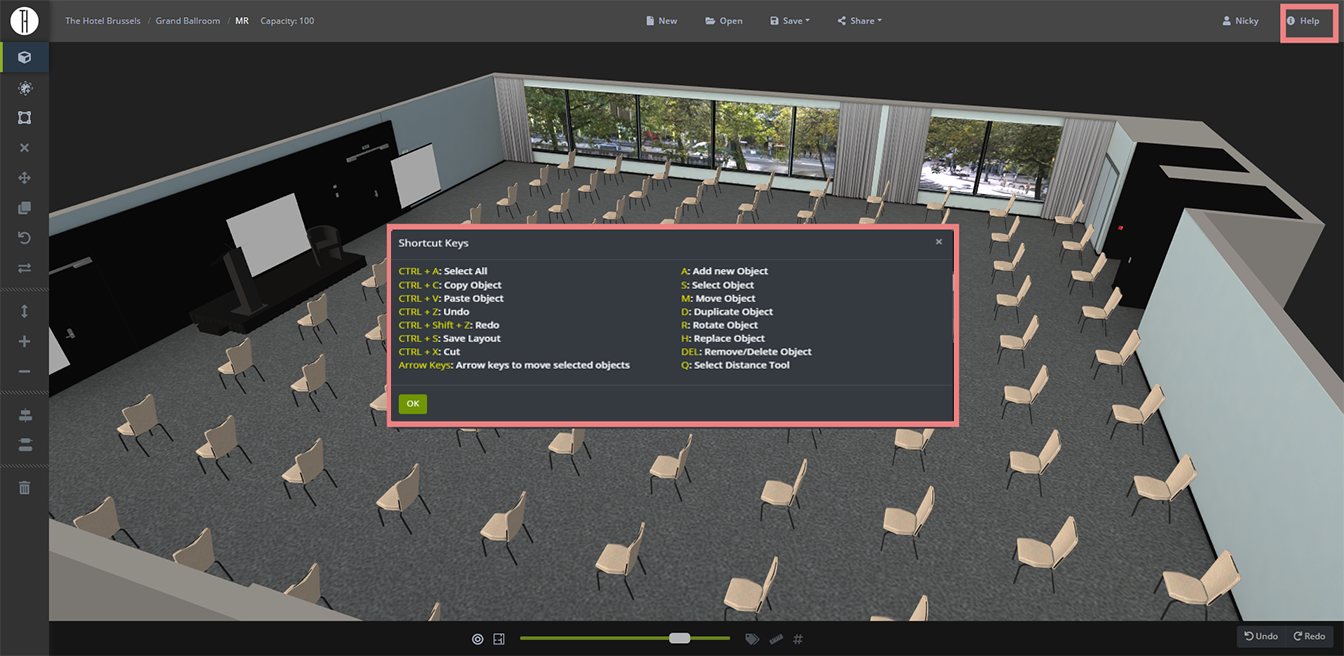 A summary of all the Hotkeys is available in the Help section in your account.


Branded Loading Screens
This month we added the option to display client branding on the shareable links which means that when you share a builder plan your brand is displayed rather than the Floor Plan Builder logo. This guarantees a great first impression will be made when sharing builder diagrams with clients and event planners. Our team will be extending this feature to improve the branding in the PDF exports in our July release.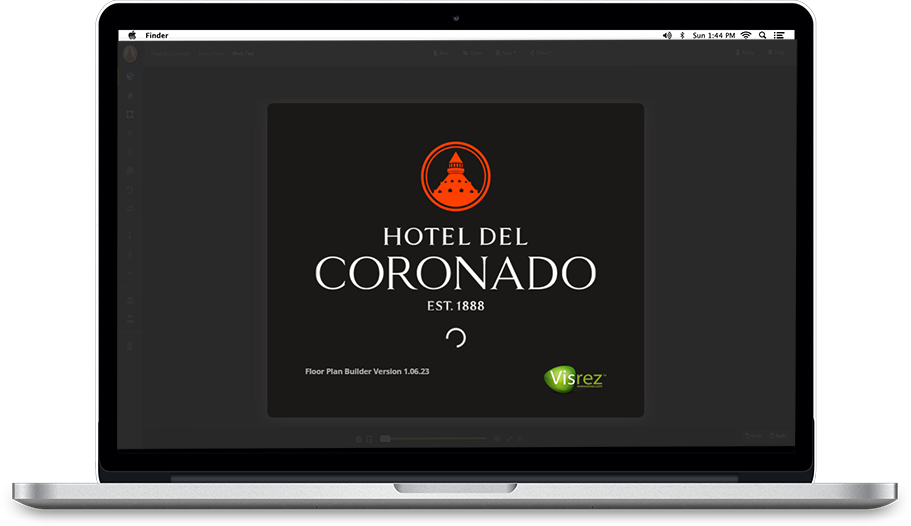 New loaders look great on mobile devices too.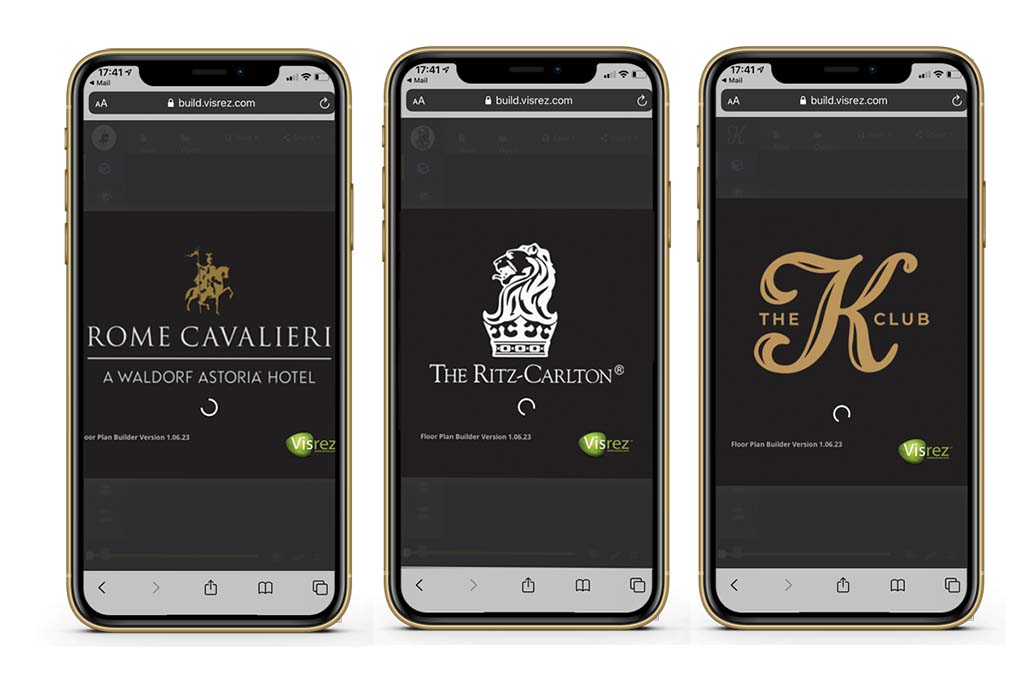 Displaying Distances on Shared Plans
A must-have feature these days as planners and clients need to ensure sufficient social distancing measures are in place for all events. Our team updated the measurement tool so that distances are displayed on the shared links by default. This means that when a client loads a shared plan the distances between multiple tables or chairs is displayed automatically and can be switched off by clicking on the measurement icon in the bottom menu. There is no limit to the number of distances which can be displayed on the shared plans and these are automatically included in PDF exports also.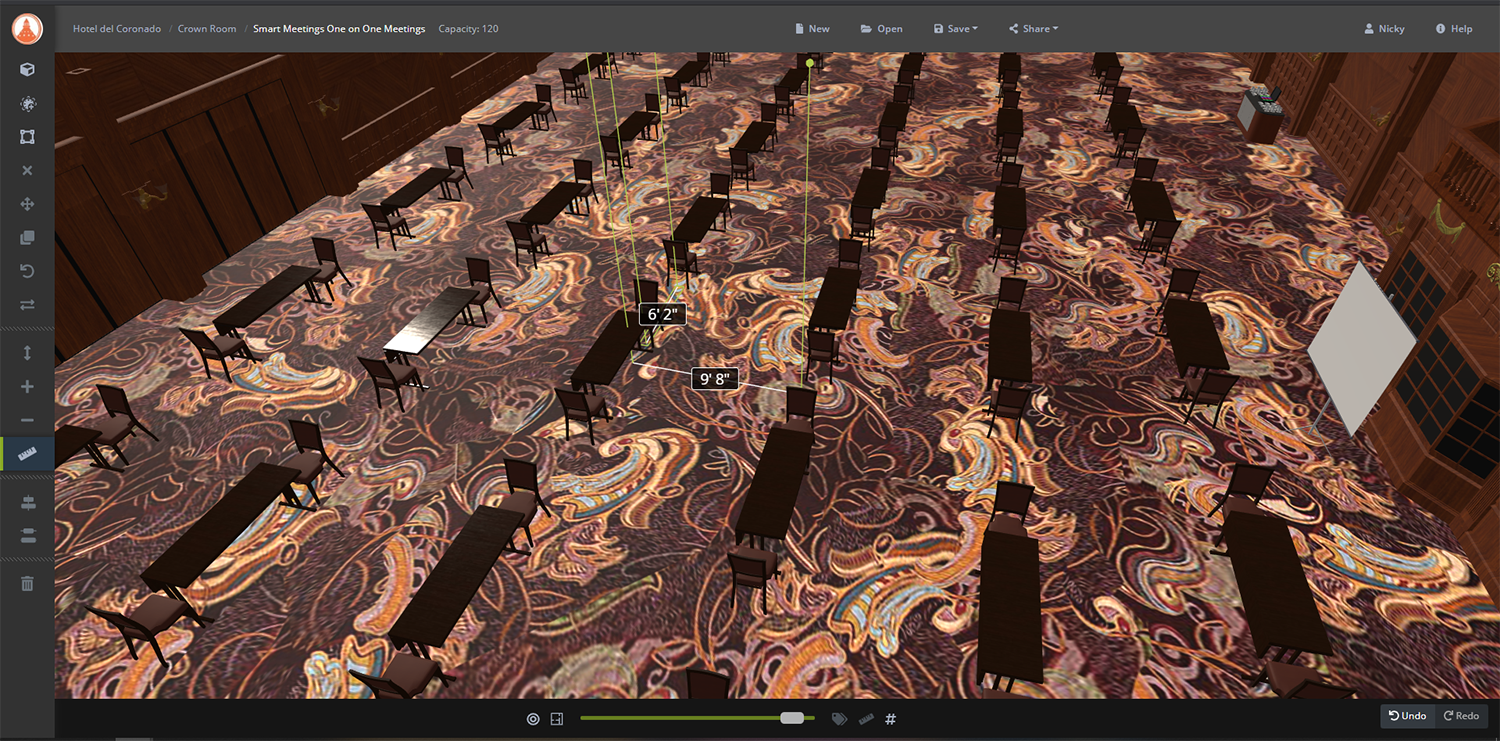 Distances can be displayed between multiple objects within each diagram. You may also notice the exterior view in the plan below, more is to come on this in the July release.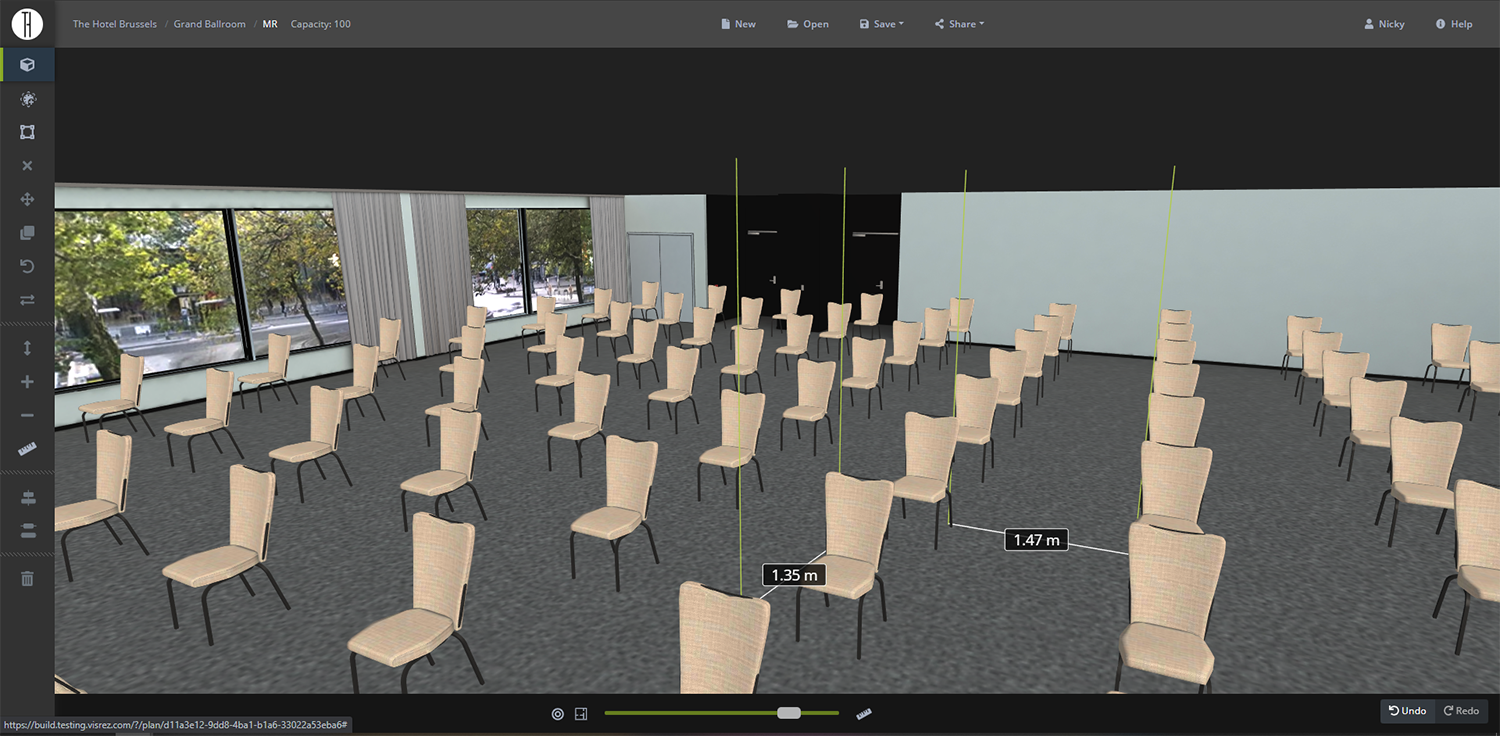 Visrez Library New Categories Added
Our team has been busy with the Visrez library and a considerable number of new 3D objects have been added to the library in June. Also, you will notice the objects menu inside the builder now scrolls vertically with an improved thumbnail background on each 3D object. We added new categories such as Exhibition, Audio Visual and Catering and will expand each category with more 3D objects in the coming months. Our goal is to create the largest 3D Model library of its kind so that Visrez clients can add any possible object to their event plans.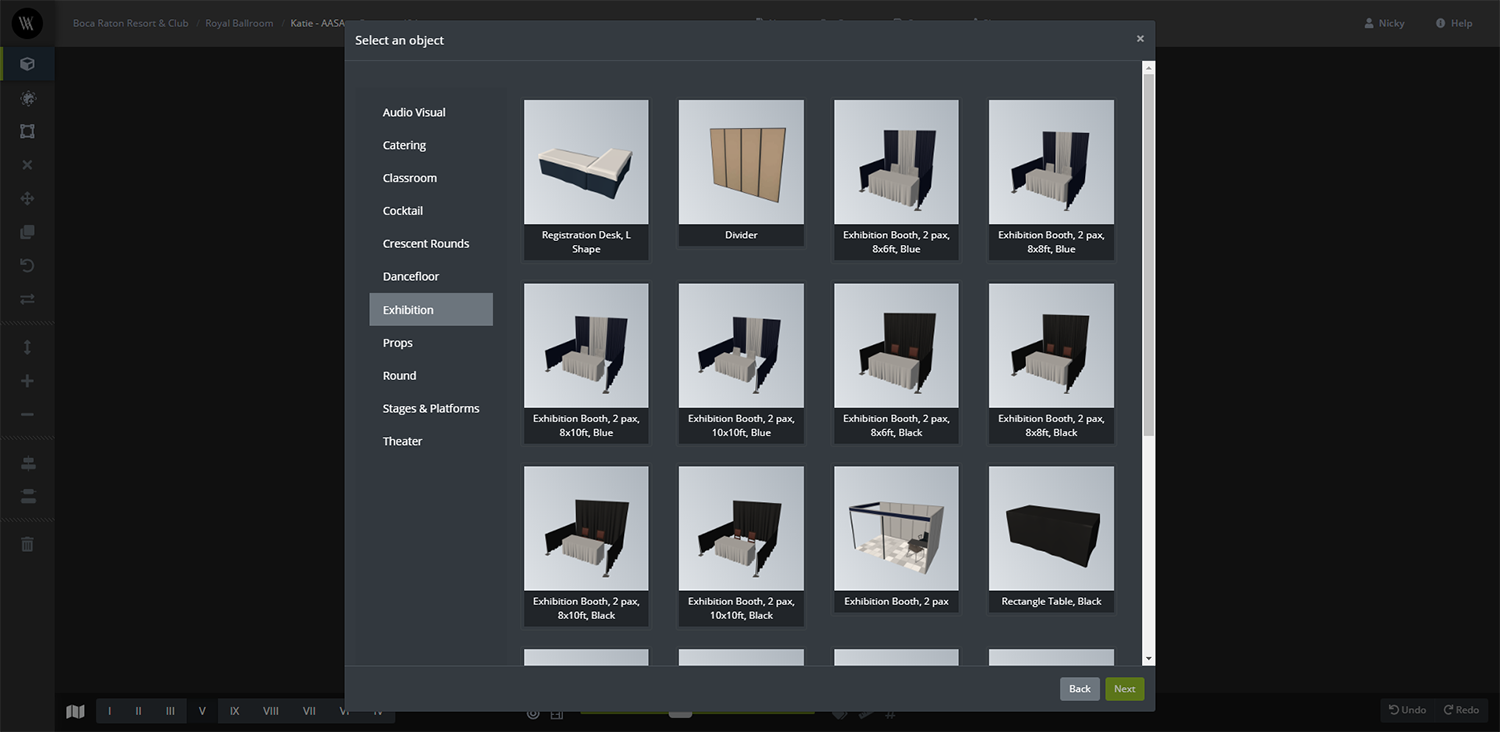 Here is the Exhibition Category from the Visrez Library.