Customizing event diagrams with client branding is a superb way to engage event planners during the prospecting stage. Sharing a 3D event plan featuring their logo on screen guarantees a great first impression and will help your venue stand head and shoulders above the competition. Here is how it's done. In the Audio Visual category of the Visrez library you will notice the screens display an icon beside the + or check mark. This icon indicates that this object allows users to upload a logo for your plans.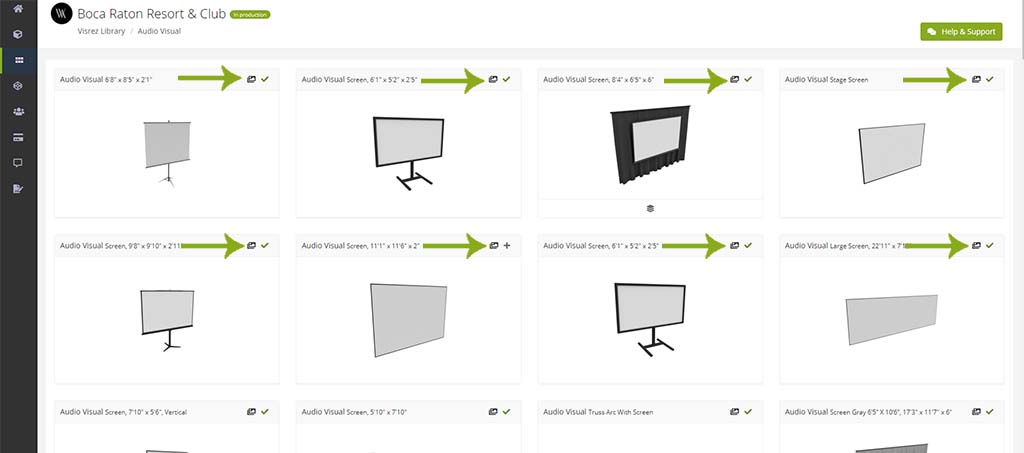 Once the editable object has been added to your collection you will see that the image icon is blue to indicate that you can upload a logo to your library and then select that logo from inside your builder.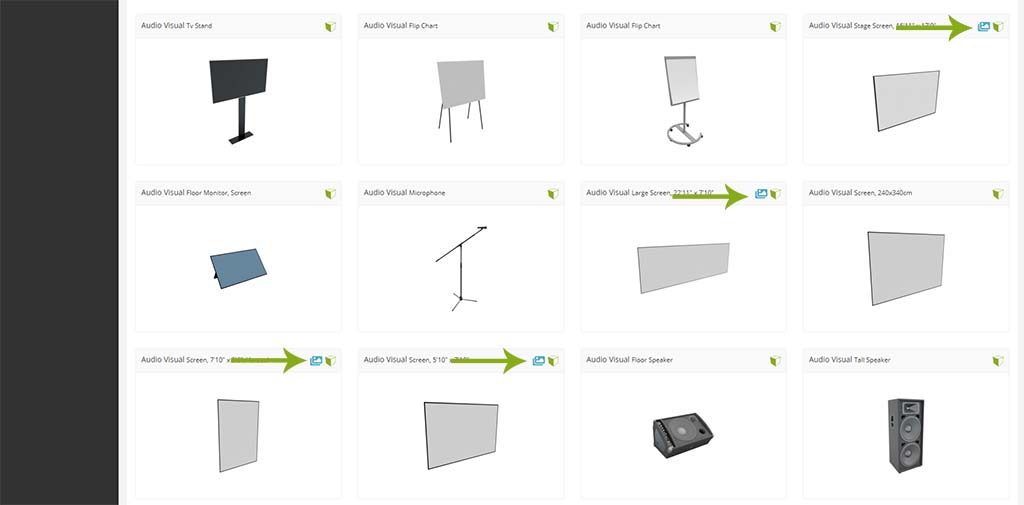 Logos can be uploaded and stored in your library for use in any event space diagram on any editable screen.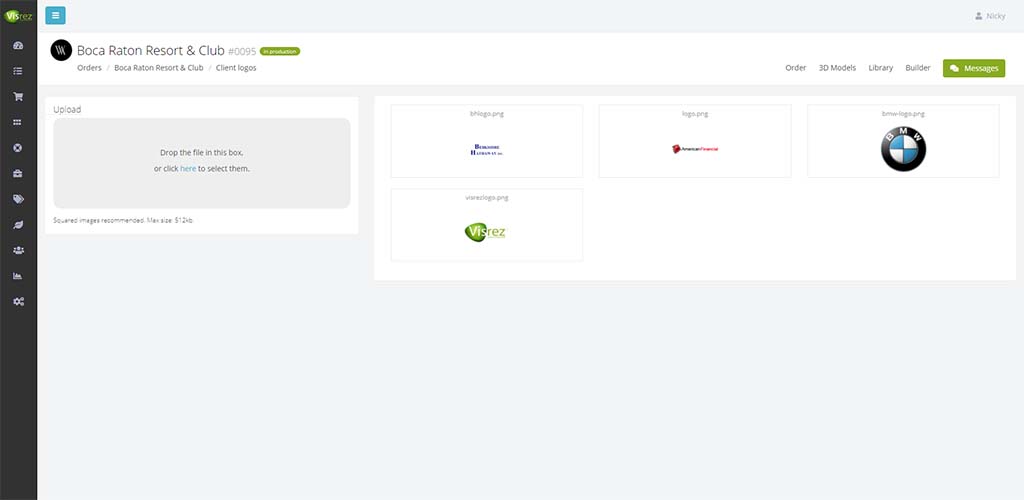 Now the logo is available in your builder when you select an editable screen you have another step to select the logo from the library.