Virtual Reality spaces can be added to a website using a single line of code from your Visrez account.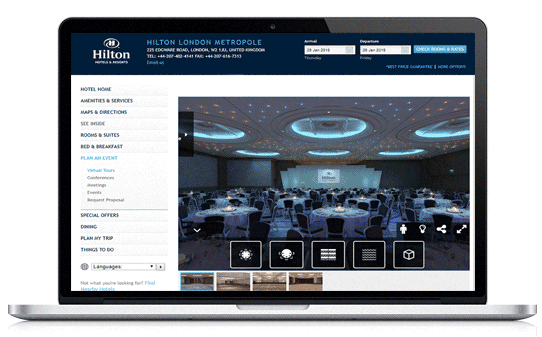 Each space contains a unique embed code which needs to be copied and pasted into your page.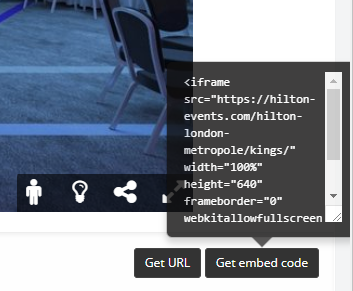 Once added to the page the Virtual Reality will allow the user to change set-up styles, capacities and lighting in the space.
It is recommended for mobile viewing to load the VR in a modal window so that it loads in a new window.