We can recreate both buildings that are already existing, or such that are still in the design stage. The hotel could be situated in a busy city environment or an a desert island – for us the process is the same. Using reference photos taken by the client and some technical drawings, we can recreate anything without coming on site.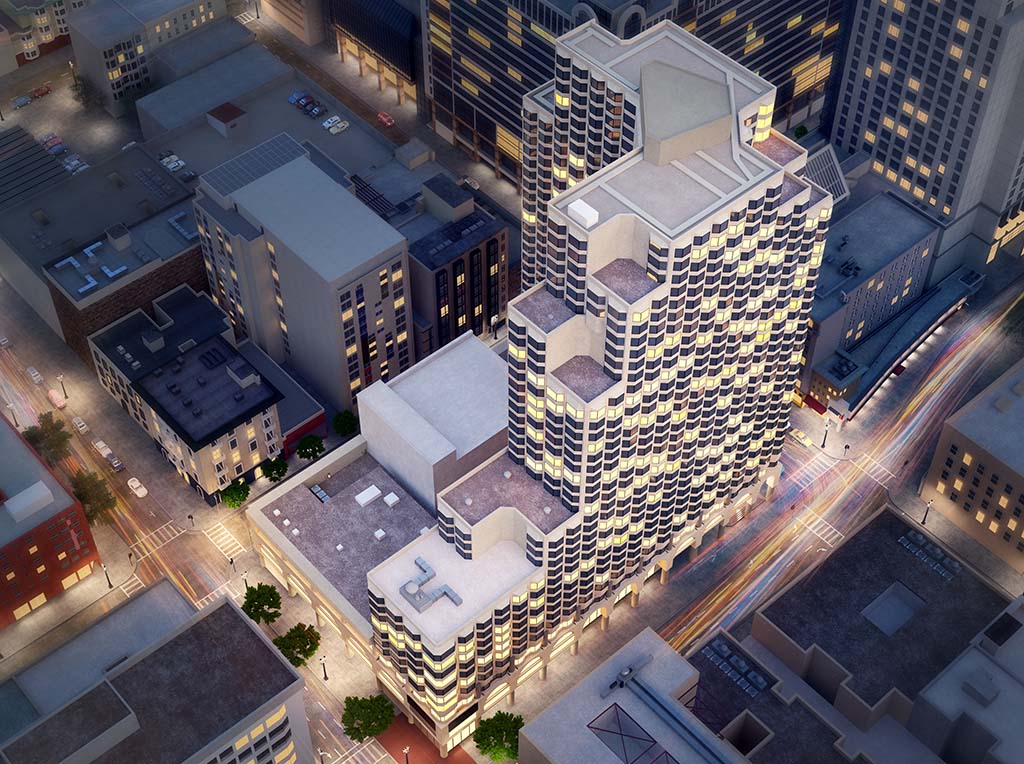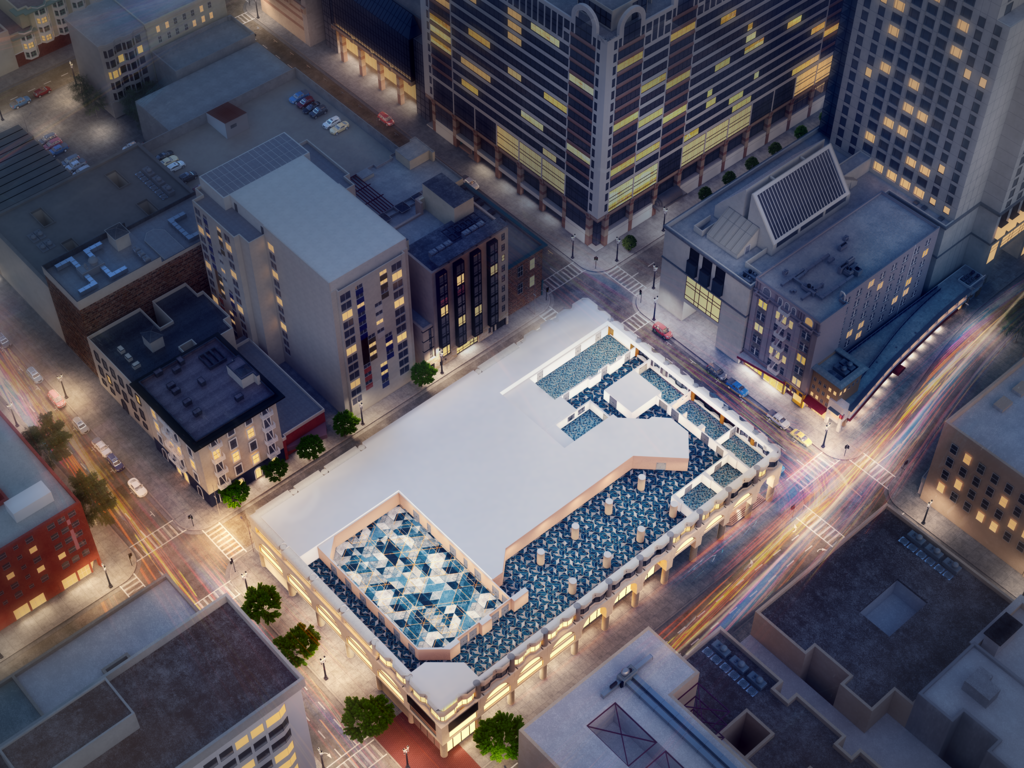 Having a good areal view of a hotel, situated in the middle of a huge city, had never been easier.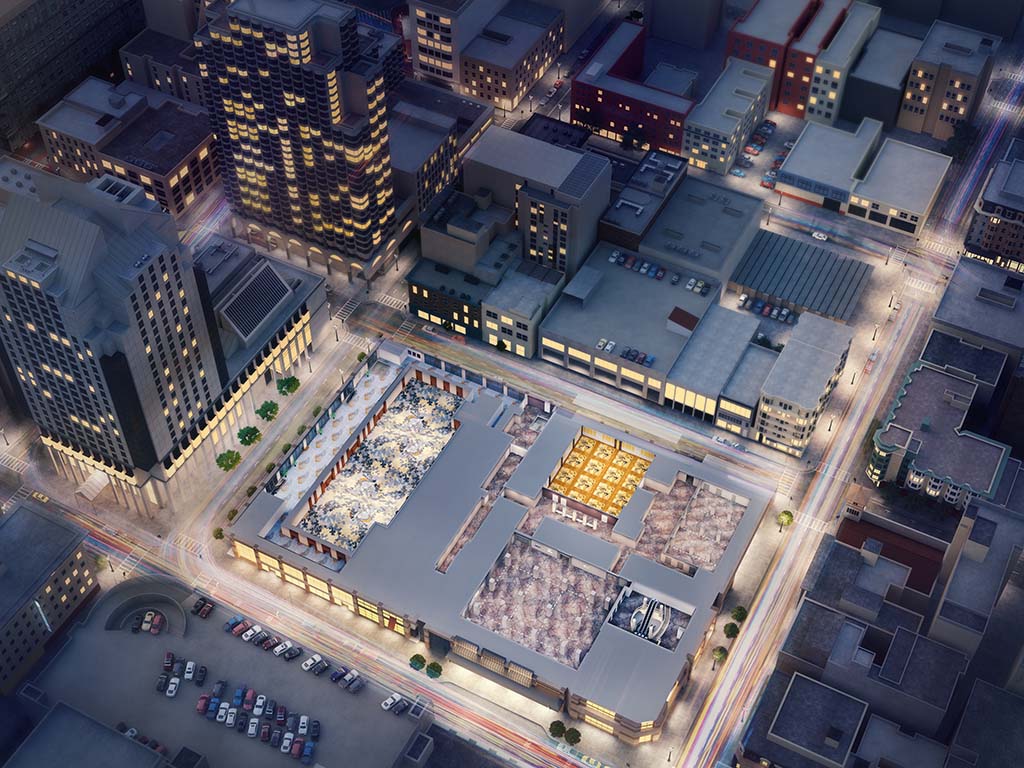 We can create both day and night views for the same building or only the version you prefer. Night views are a great way to showcase a urban hotel in the vibrant atmosphere of a city.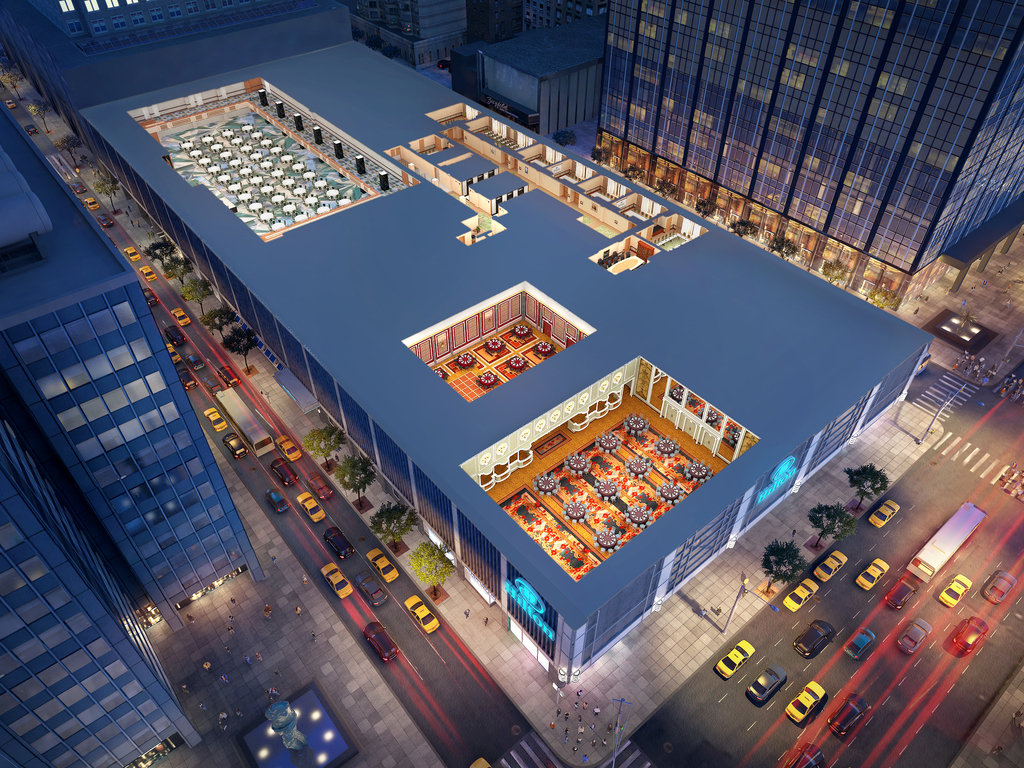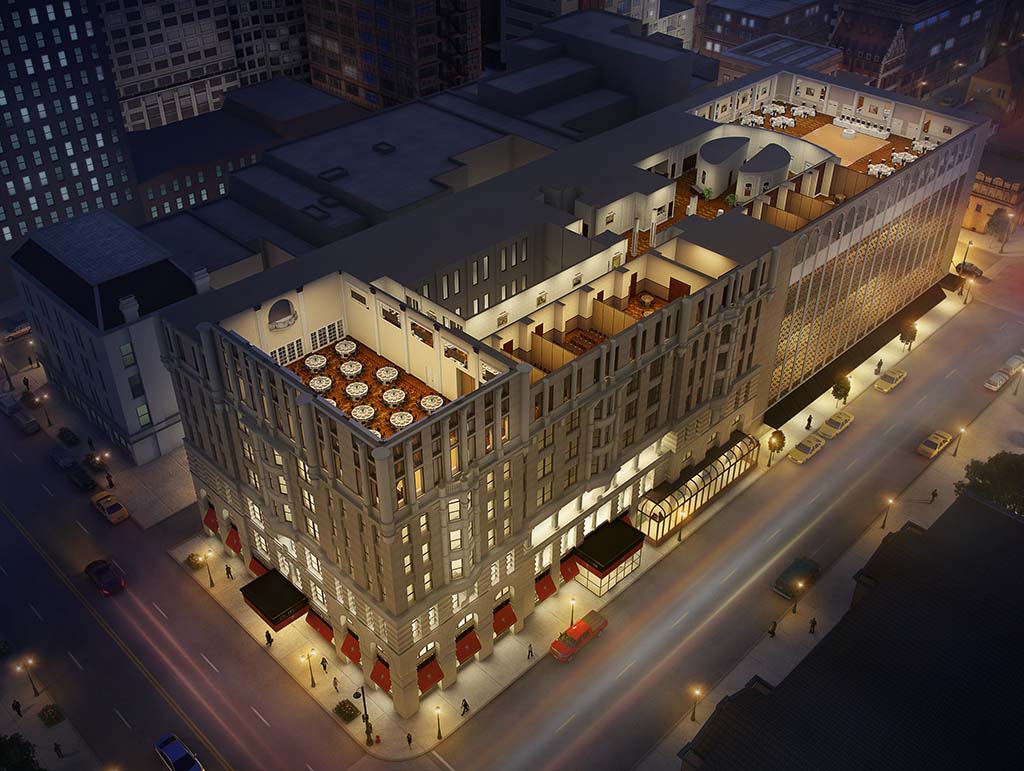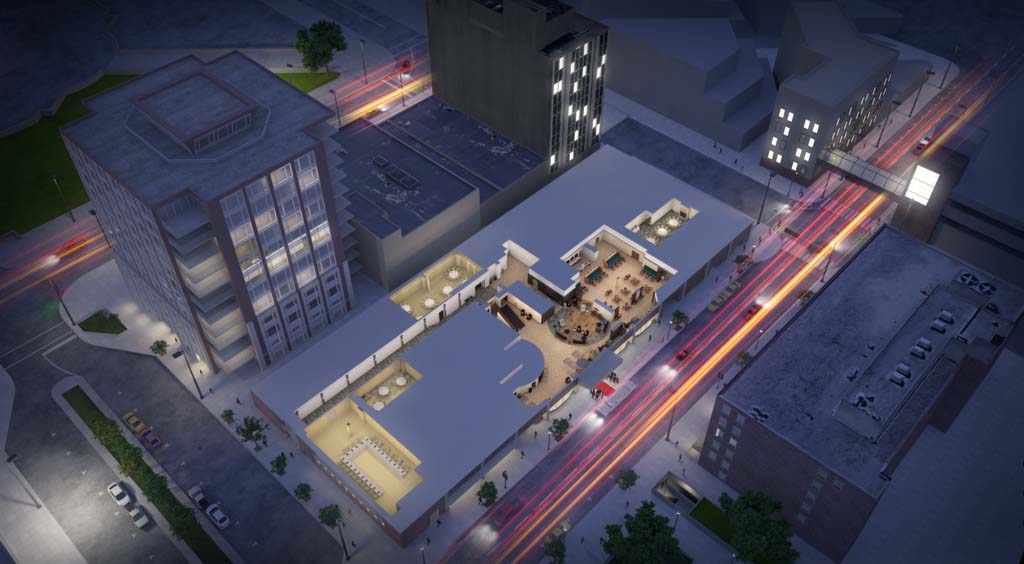 Building models could be used not only to show the exterior of a hotel but also to easily display the interior layout of entire hotel floors.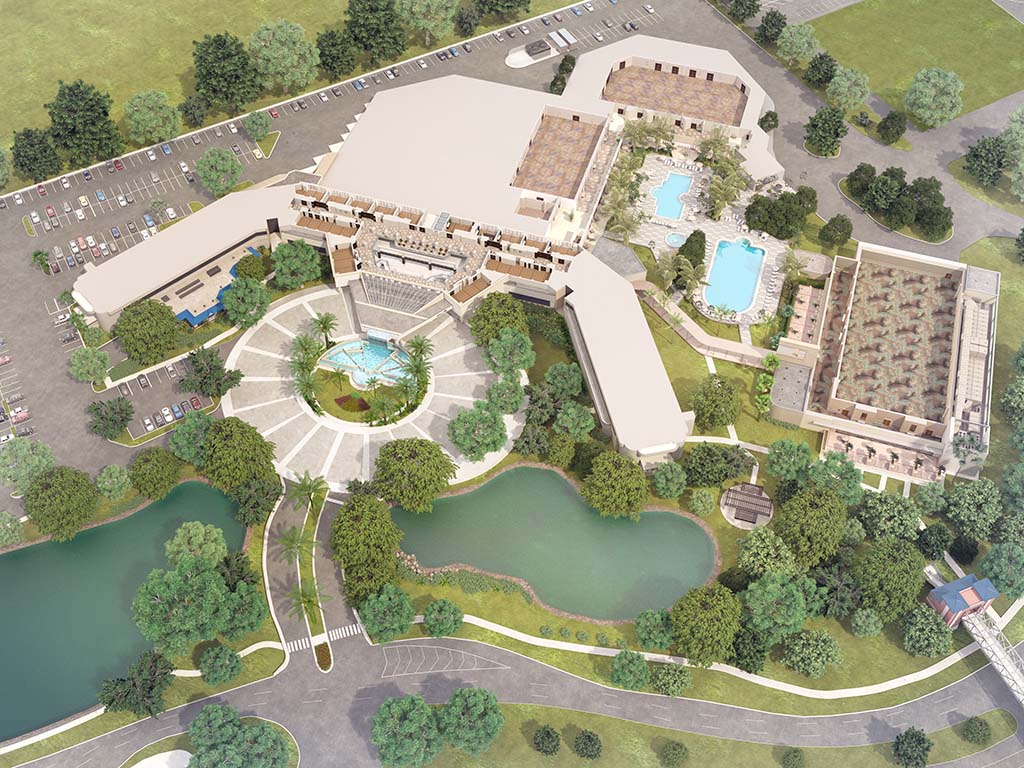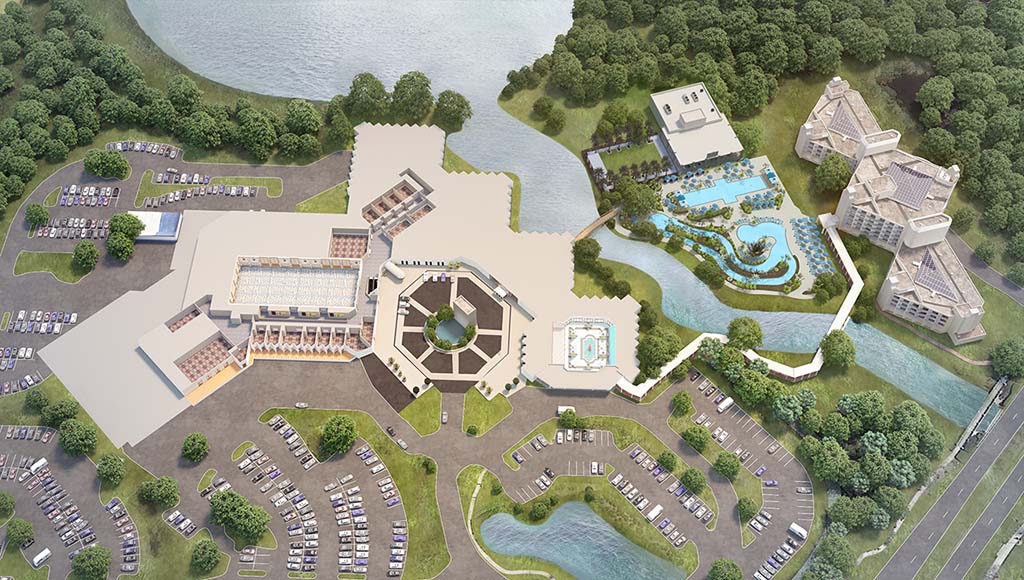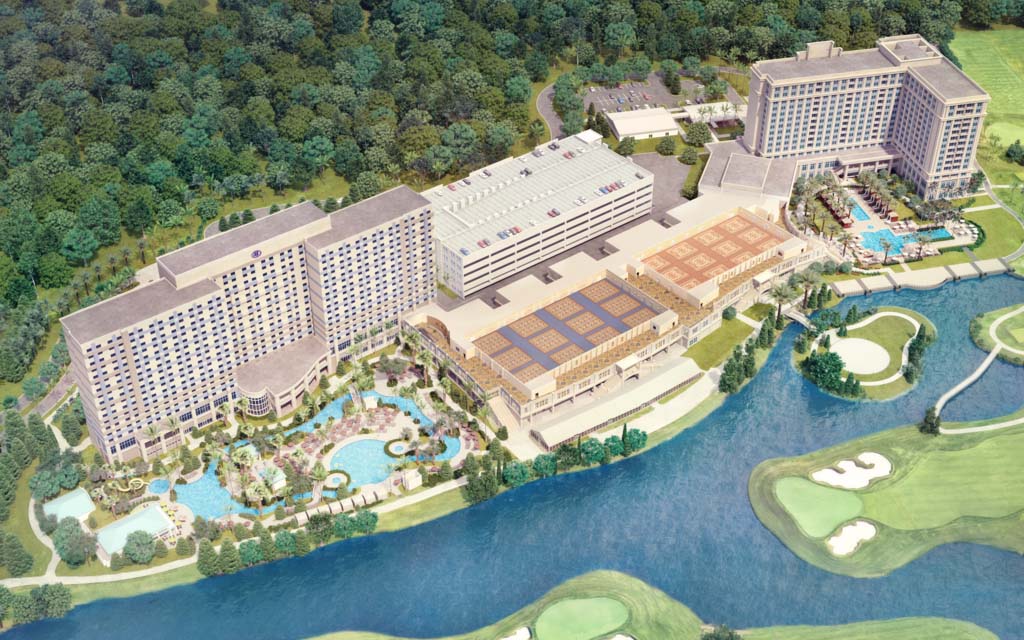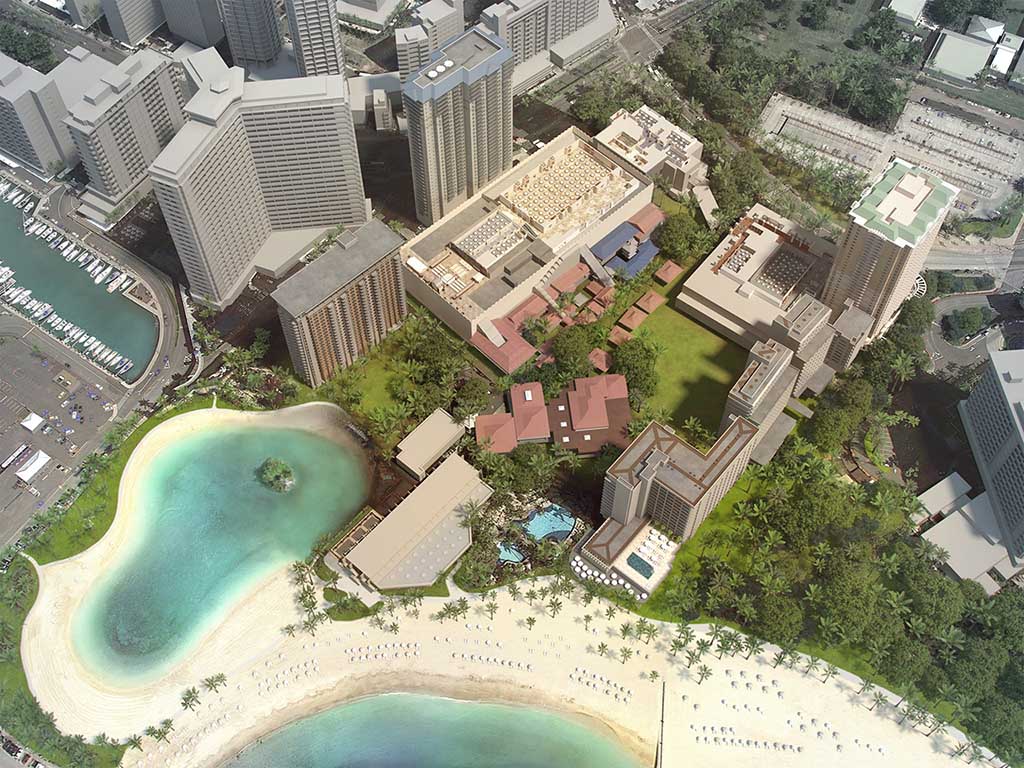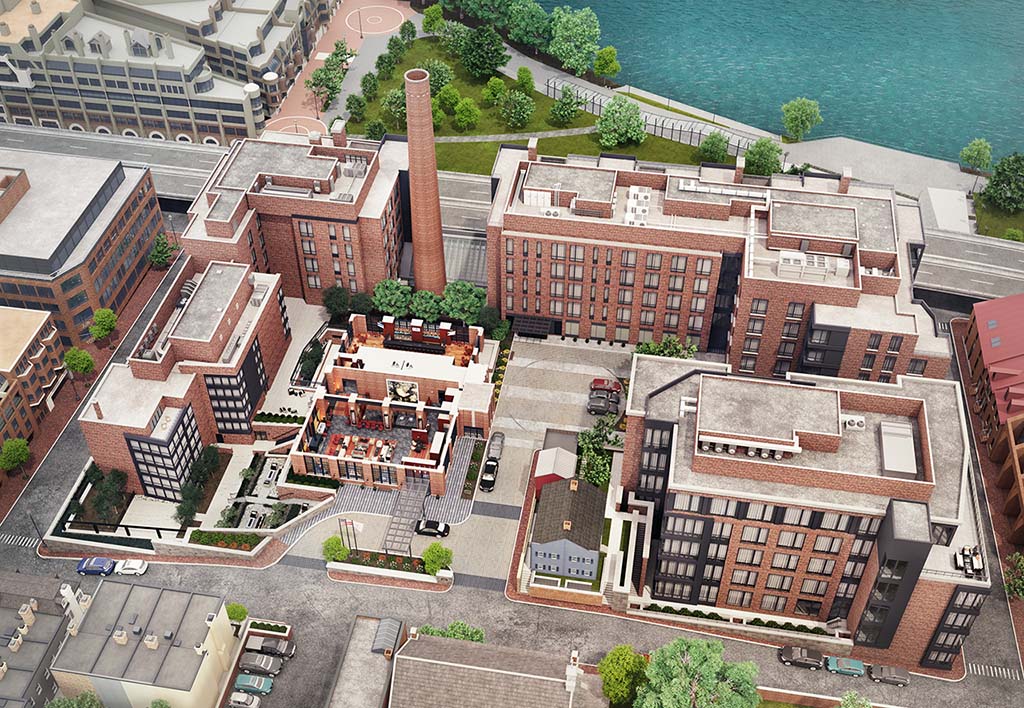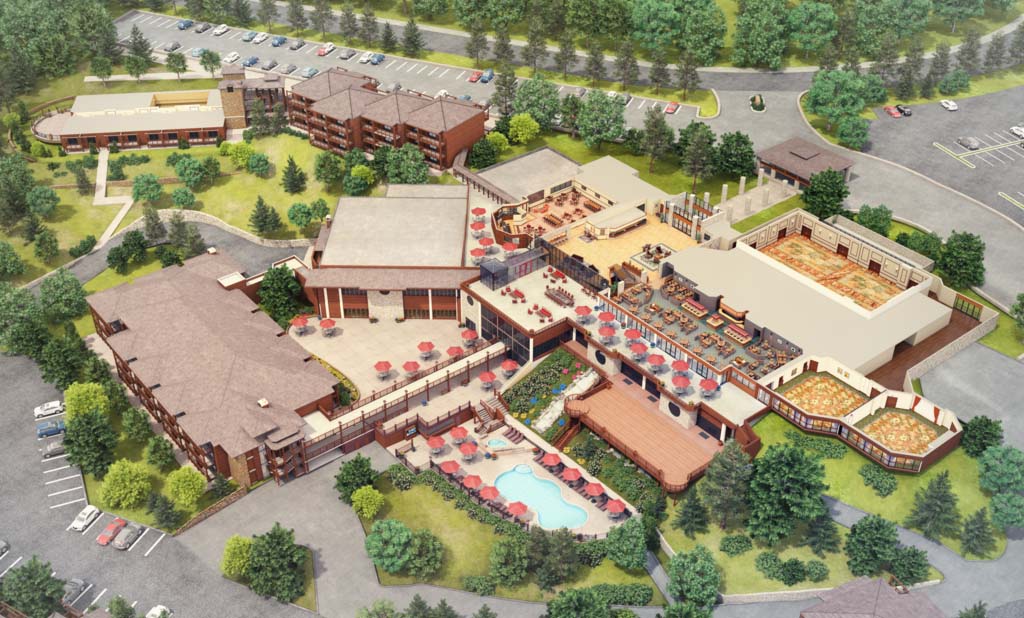 Stacked views can show your facilities, interior circulation paths and meeting spaces location in an impressive new way. The whole building could be broken into single floor plans and those could be displayed in various arrangements. As if taken out of a sci-fi movie, Stack view immediately attract the attention and can deliver a lot of useful information about the hotels in a single picture.