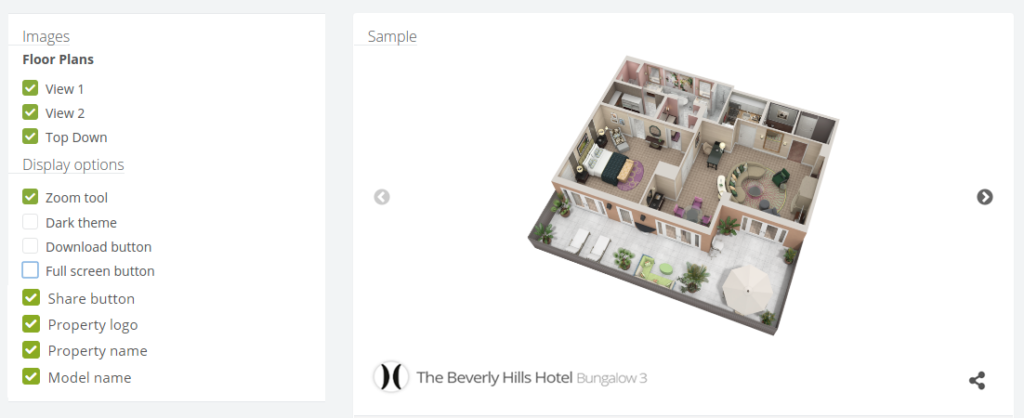 3D Floor Plans can be downloaded in high-res formats or added directly into your site with the magnifier tool using the embed code option. A larger number of Visrez clients display their spaces using the embed code option as no image resizing or uploading is required and can display all views in a custom built 3D Floor Plan viewer just by adding the code to your page.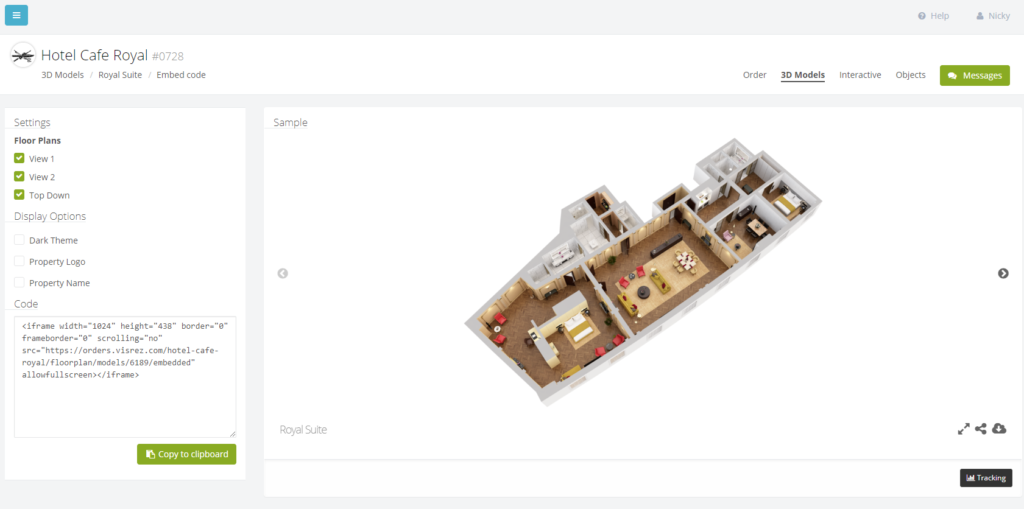 Every room model type in Visrez has an Embed Code page which can be found by clicking on the Share button on any view. This allows you to customize the viewer to your specifications and generate the code for your website. If the room or event space is updated or renovated the embed code page will automatically pull the most recent version of the plan.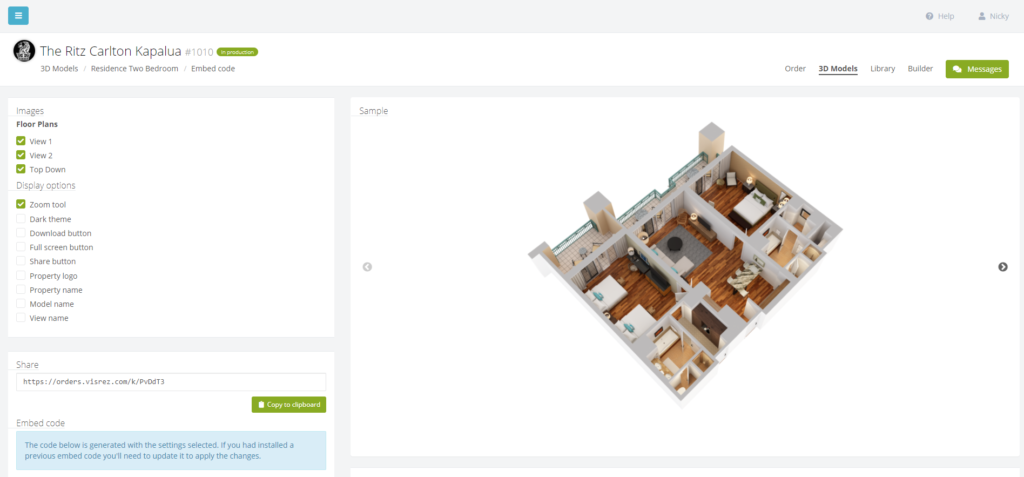 Visrez 3D Floor Plan viewers are built with responsive design and will expand to match the available space of the user's browser.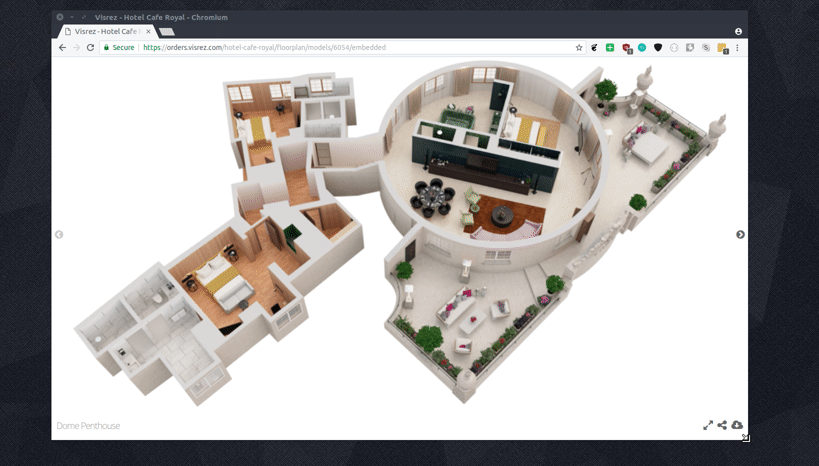 All plans can be opened full screen from within the viewer.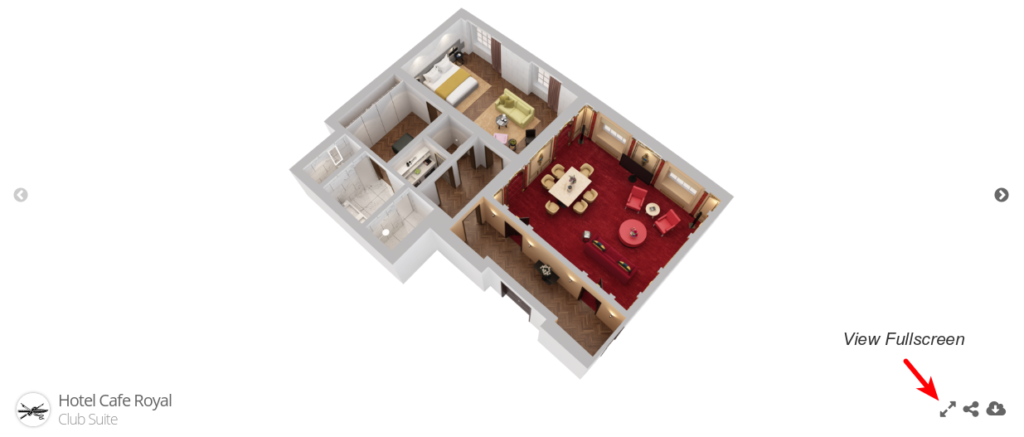 For best user experience it is recommended to load plans in a modal window when adding so they open outside of the main body.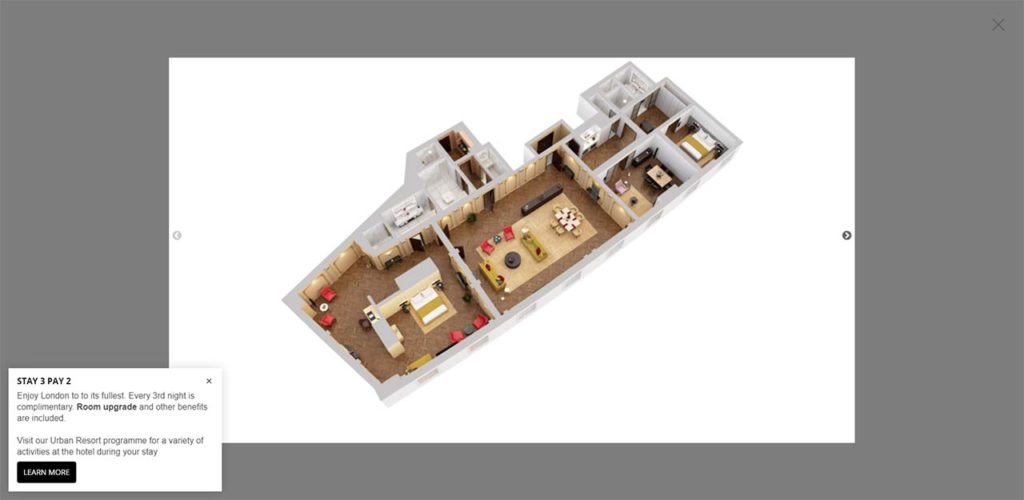 By using the embed tools in Visrez it also allows us to provide detailed tracking on the usage including session time, countries and referral sources. This information can be accessed at all times in Visrez and in email reports which can be scheduled weekly or monthly.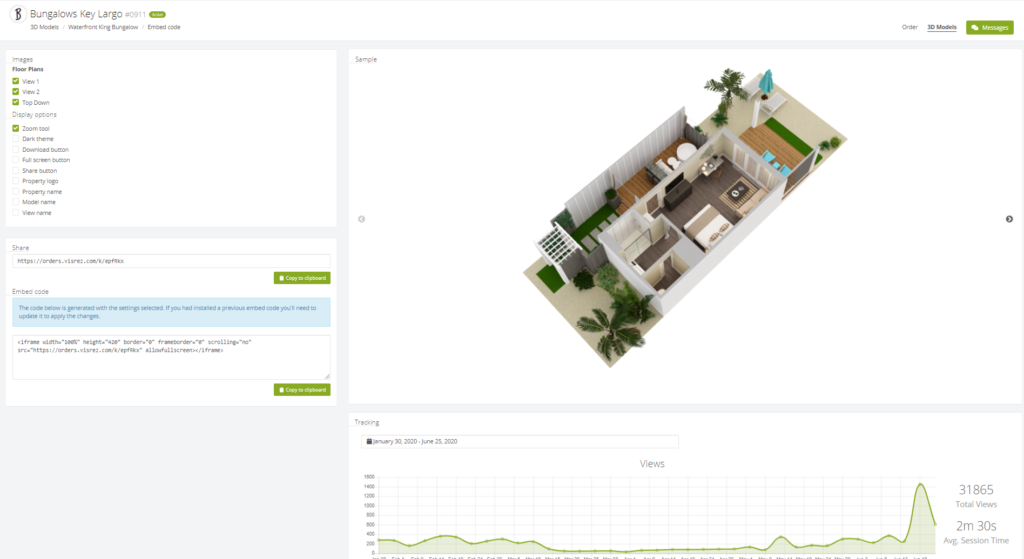 Embed code functionality is available for all Guest Room, Event Space and Resort Map models so once your plans have been created you can quickly create a customized viewer to drop into your site without needing to involve your web design agency in the process.