The Floor Plan Builder offers multiple export formats including PDF, PNG and Shareable links. Once you have created your plan click 'Share' and select the format. Visrez generates three views of each plan to present the event space from multiple angles. In the PDF options panel you can choose the views along with the format. PDF's diagrams include the shareable link by default so when you send a PDF to your client they just click on the plan to open the interactive version.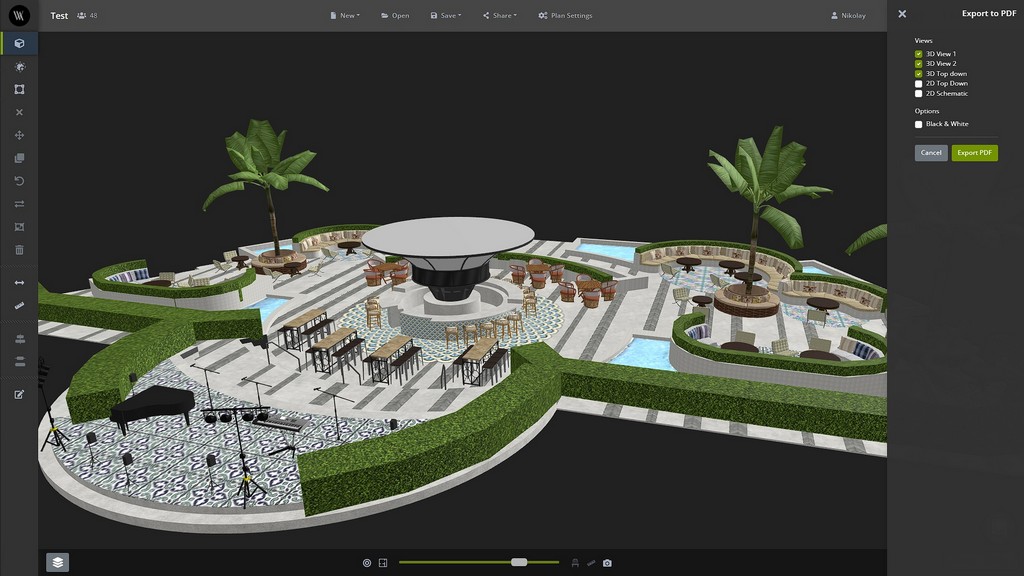 The PDF exports display the name of the team member who produced the diagram below the equipment list. This provides a useful contact reference in each plan when distributed to clients and internal set-up teams. Creation date is not included in the PDF as this information is already in the platform. When a user clicks on the diagram and loads the shareable version in a new window. The breakdown of furniture used in the plans is also linked to the clients collection so your customer can get a preview of the table sets, props and objects to be used in their event.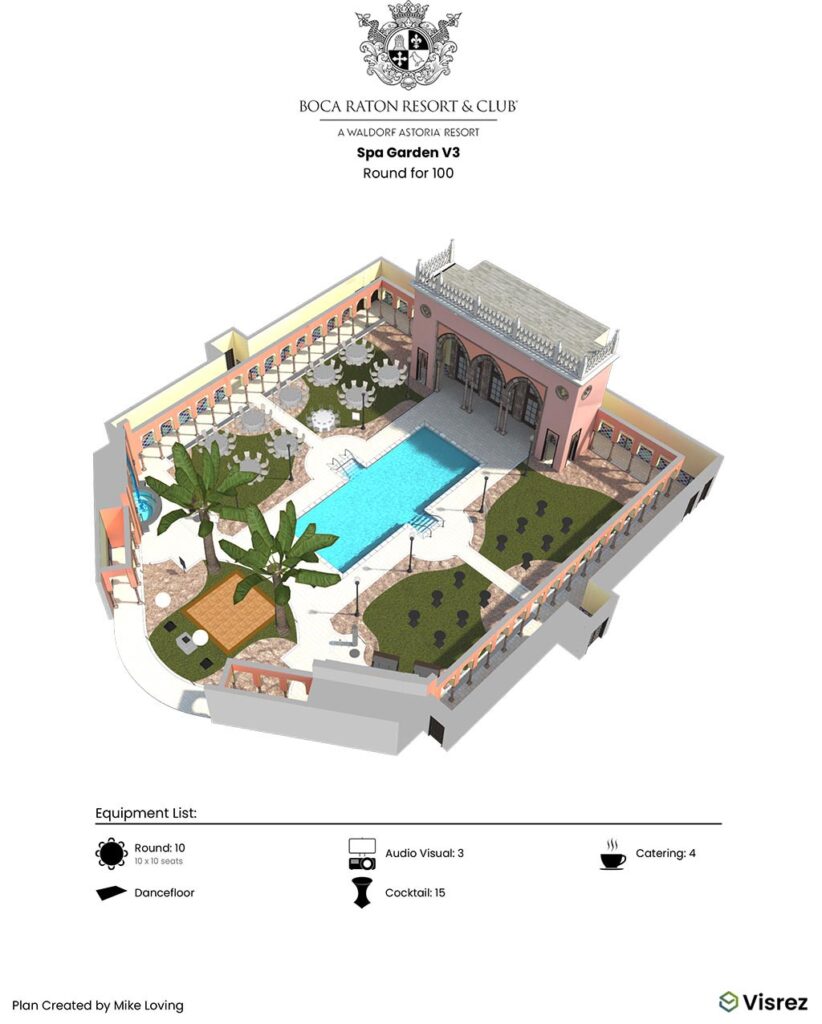 To include floor plan diagrams in proposals or presentations you can export a PNG image of the event plan in any of the three views.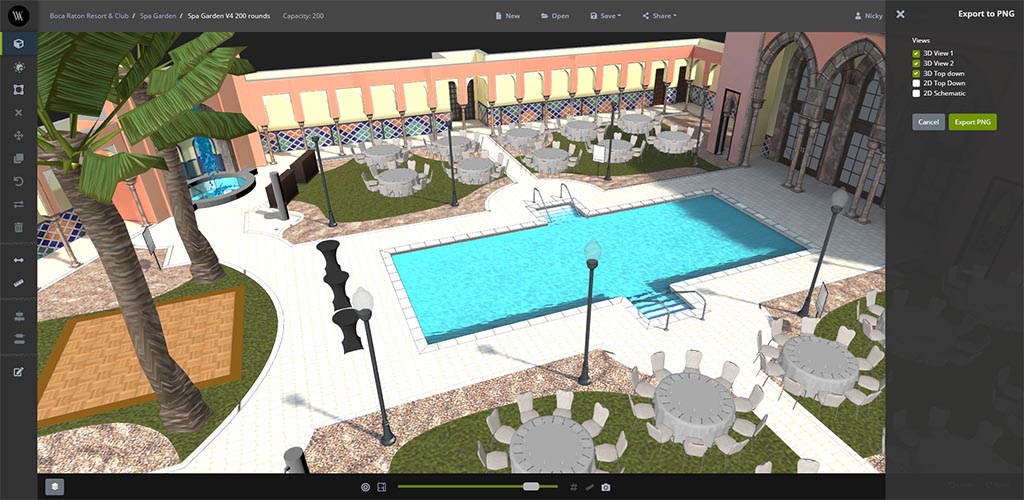 When furniture is a similar color to the carpet it can be difficult to understand the set up in a 3D plan. Clients may also be accustomed to viewing 2D black & white diagrams so if you want to export a 2D black and white version so you don't have to print full color plans for the set-up teams then you can use the schematic option.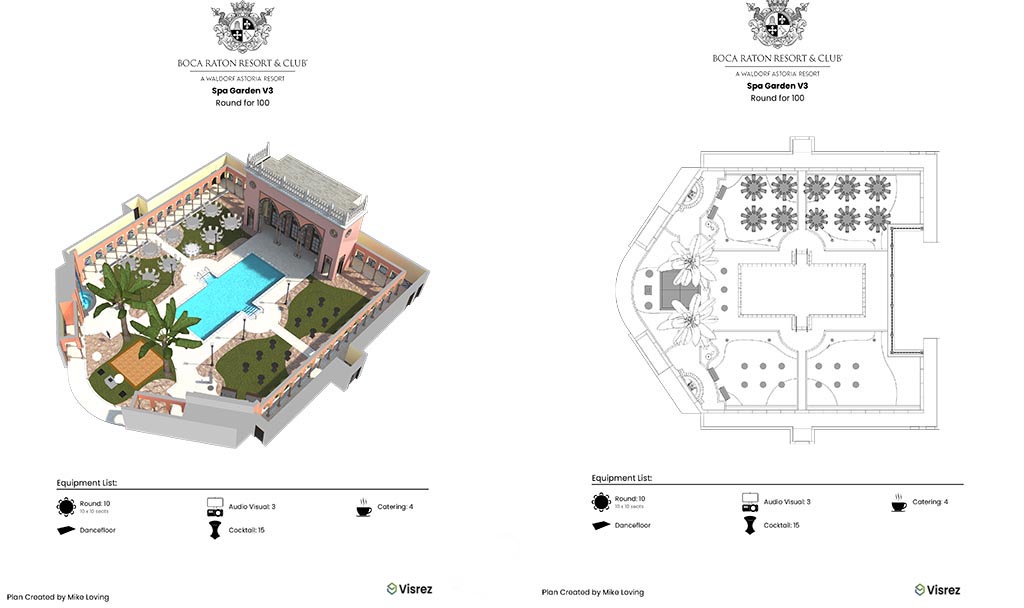 Users can also save in-plan screenshots to give clients an understanding of how the event will appear on the ground. You do this by clicking on the Camera icon in the lower horizontal menu to save a screenshot down to your computer. By switching the background theme between day & night you can present how events appear during the day or after dark.