We recommend using a mouse rather than a mouse pad.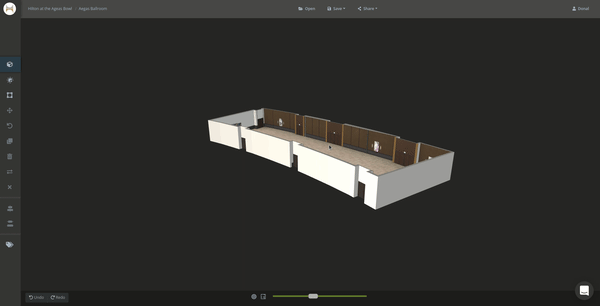 Zoom In and Out using the scroll wheel on your mouse or the slider.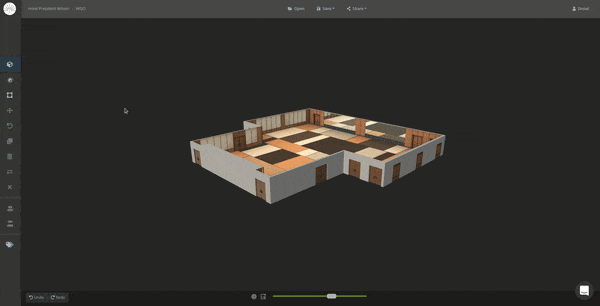 Holding the right mouse button allows you to pan the camera in any direction.
This can also be done with CTRL + Left Mouse Button.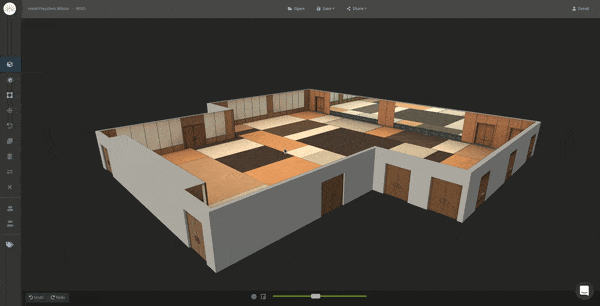 You can position the model at a good angle to add objects.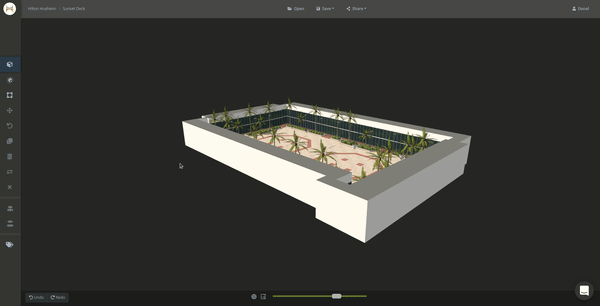 Moving the model and the camera position is key to working in the builder.
Set your preference for a black or white background using the lightbulb icon.
The daylight option brings natural light in to the spaces.