We recommend using a mouse rather than a mouse pad when working in the builder. The first function to understand is the difference between rotating your 3D event space model and moving the camera position. You can click on the model to rotate it and use the roll-bar on your mouse to move inside the space. Once you are inside the space you can then move the camera closer to an object.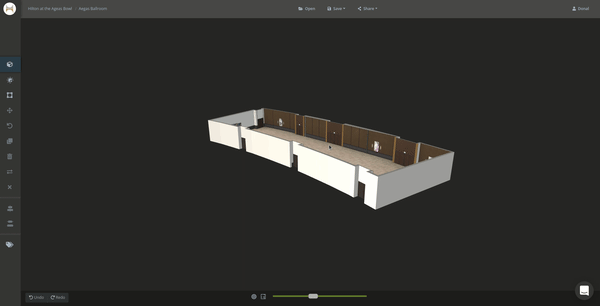 Zoom In and Out of a floorplan model using the scroll wheel on your mouse or using the slider in the bottom menu.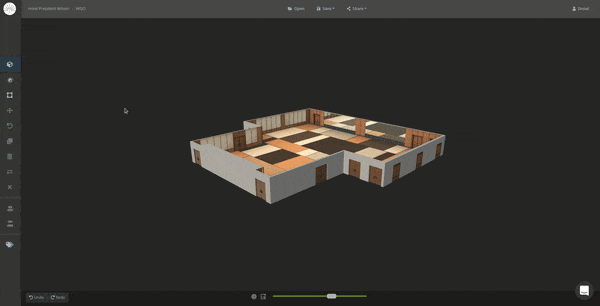 Holding the right mouse button and moving the mouse allows you to pan the camera view in any direction. This gives you the sense of moving through the space as if you are walking it. This can also be done by holding CTRL + Left Mouse Button. Using the CTRL key and the mouse allows you to navigate to any spot on the plan for an up-close view.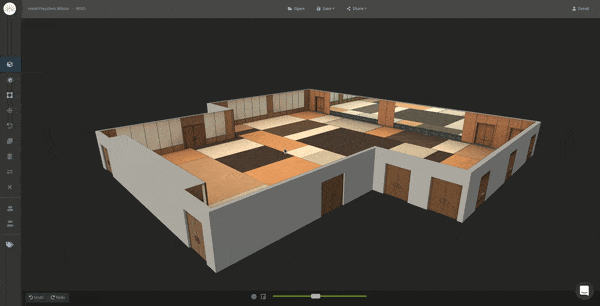 With the controls, you can quickly move to any point in the plan or position the model at a good angle to add objects.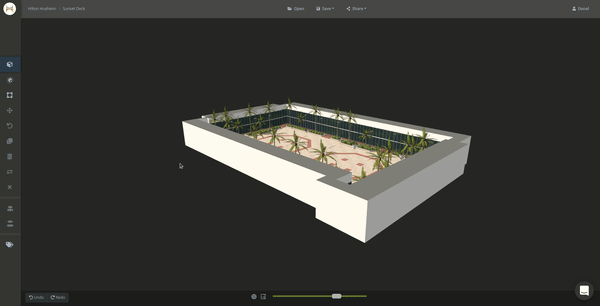 Before you create your first layout we would suggest playing around with the camera controls before so that you understand the difference between moving the model and changing the camera position.
Background Color
To change the background theme from Day to Night there is a Lightbulb icon in the Top Right Hand corner of the builder. This switch can be activated by clicking on the lightbulb icon to set your preference for a black or white background.
The daylight option allows spaces which have windows to let in more natural light into the spaces as you can see in this space.