Visrez has created 3D maps of all shapes and sizes from tropical island paradises to remote mountain retreats and supersized desert developments. No matter the scale of the project is the objective is always the same; to capture the beauty of the resort in a map which compels the user to visit. Aerial views shot with drones are no substitute for the aesthetic quality which can be achieved with a 3D map and the feedback we get is that users love the style and detail in a rendered map. The fact these maps are created off-site from reference assets makes it easier for the on-site staff to collaborate with our team during the production stage.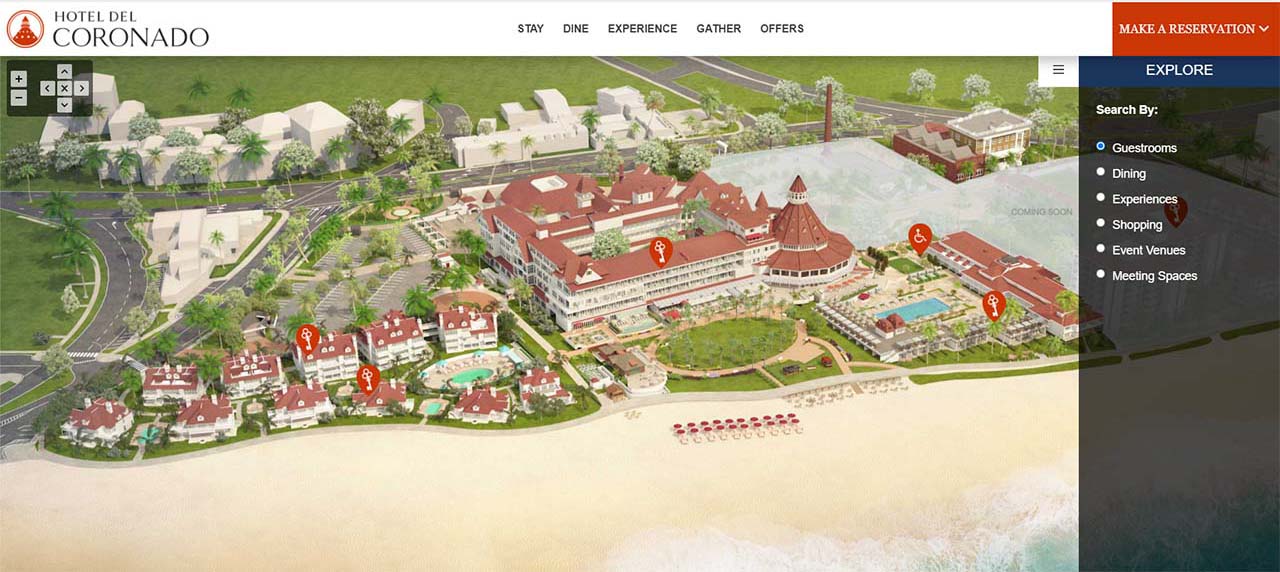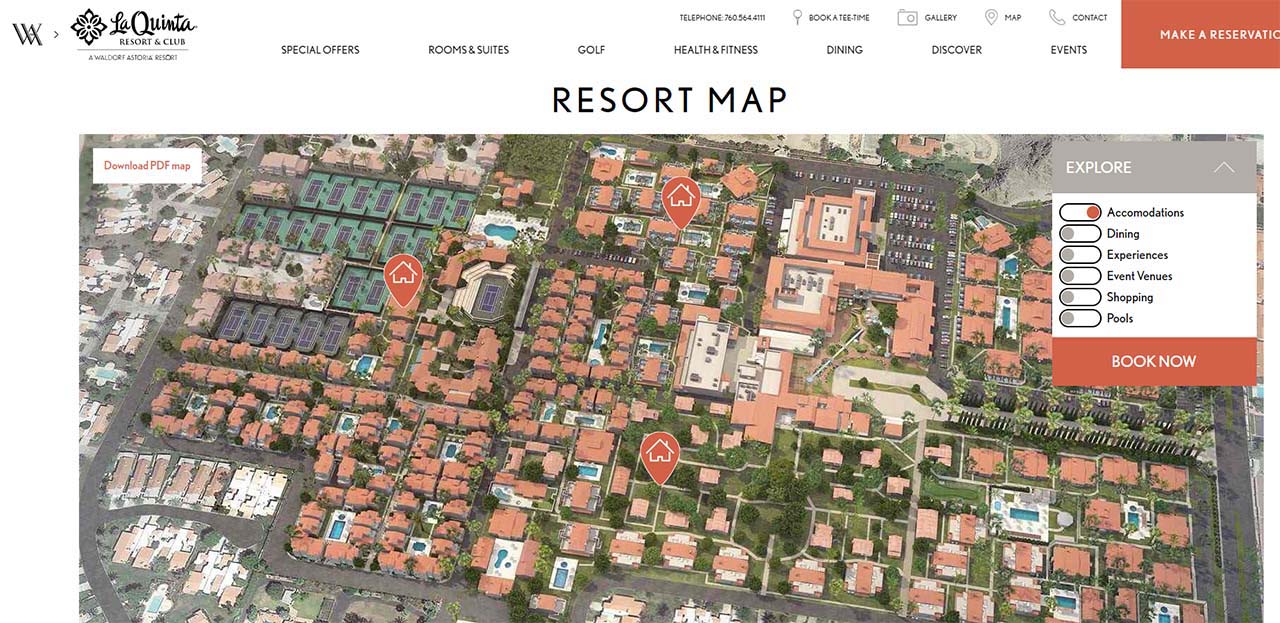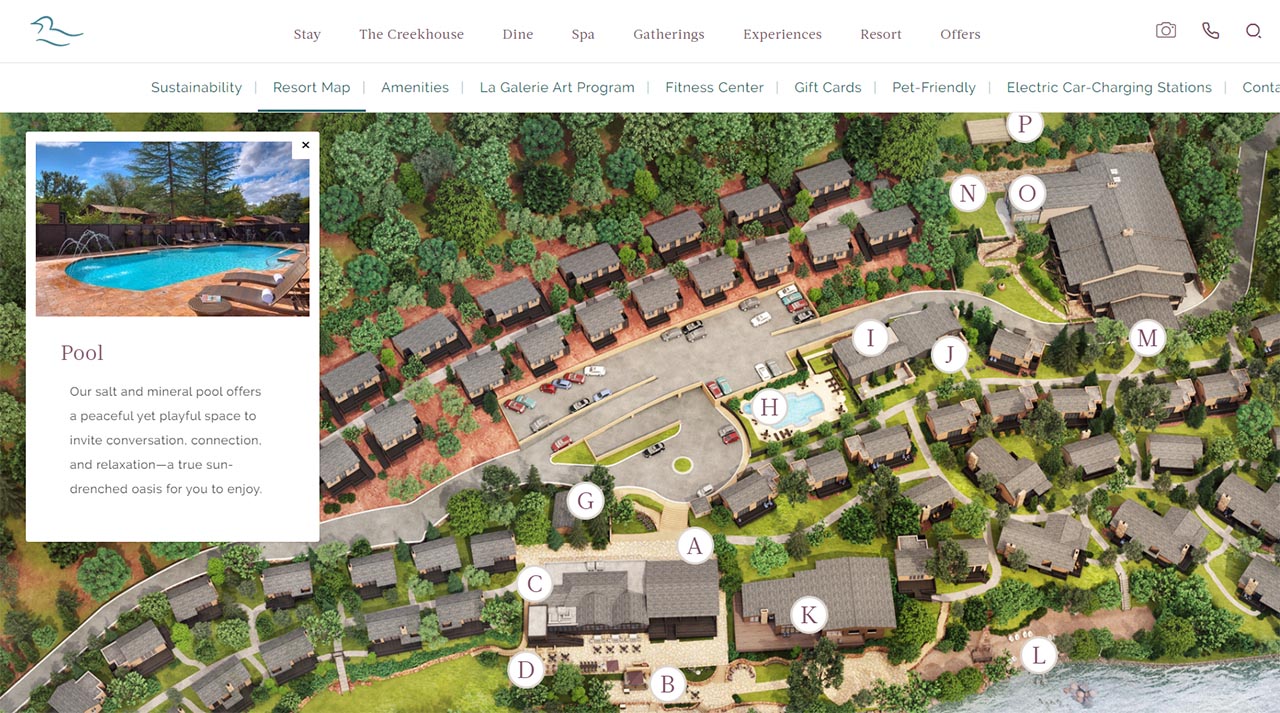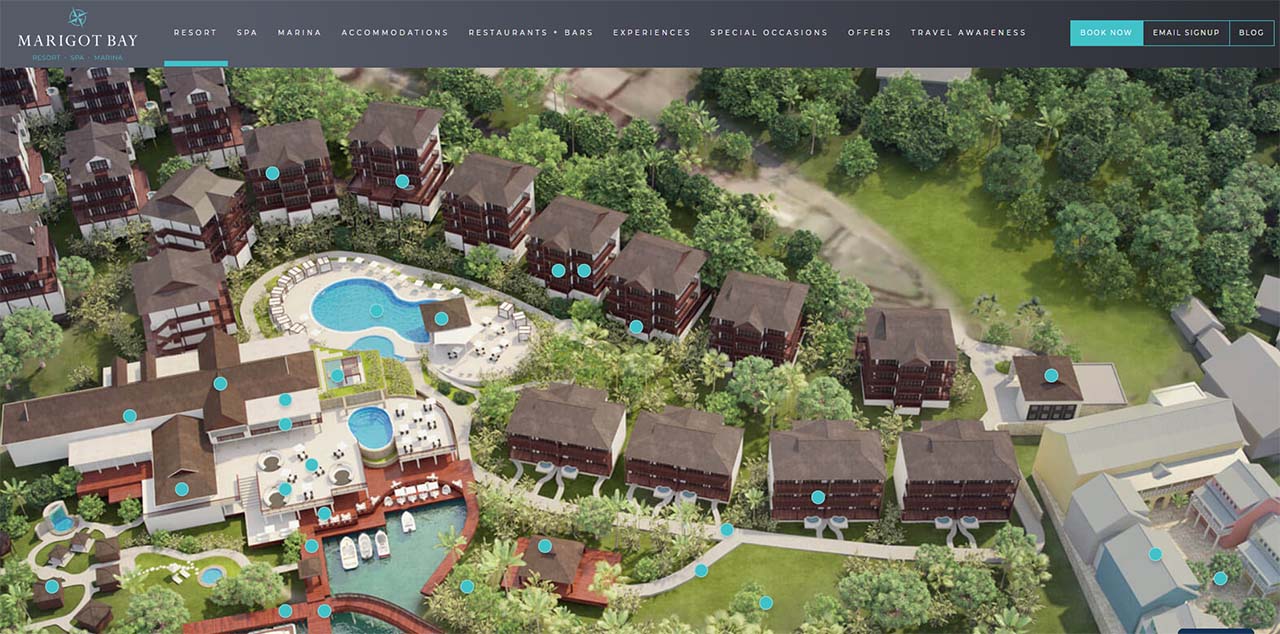 Small resorts are usually a single-building resorts, surrounded by pools, outdoor amenities or a few additional smaller buildings.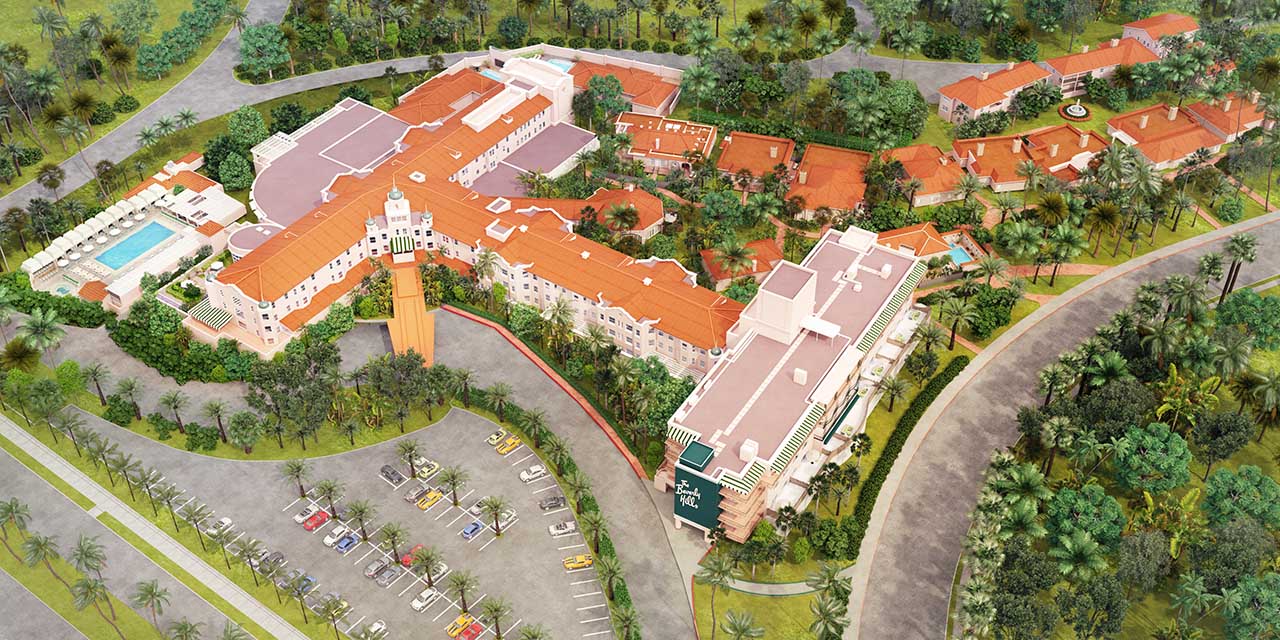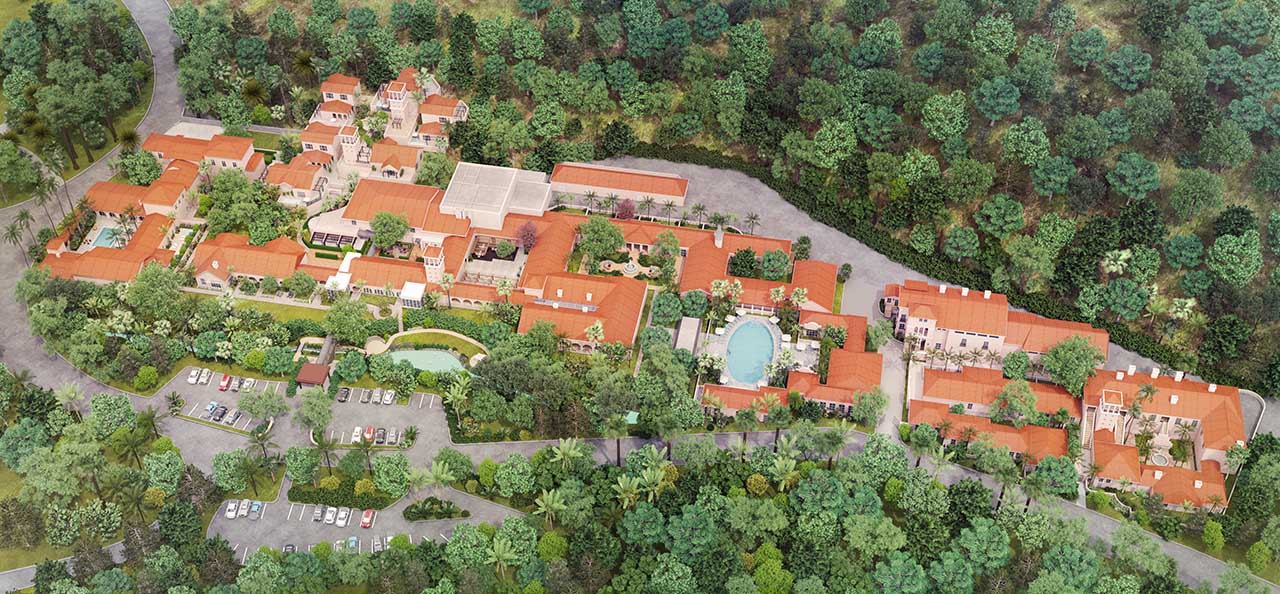 Medium resorts are composed of multiple buildings and facilities. We have created many types of resort in this scale range. For each hotel we are striving to capture its specific atmosphere and to express its unique character.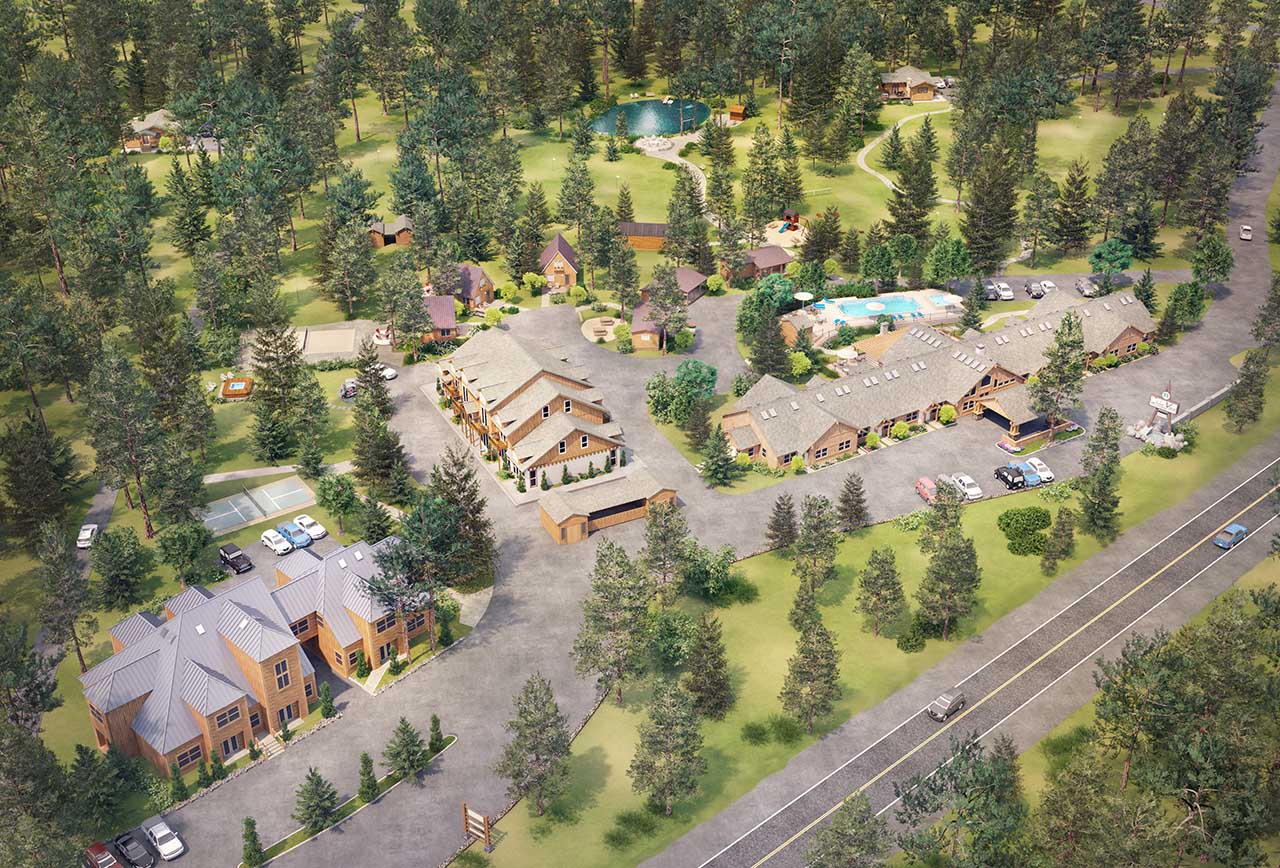 The 3D resort maps allows us to show huge areas that are hard to capture with aerial drone photography. It also allows the client to omit the surrounding structures and just focus on the resort.
Here is an example of a very large resort on a mountainside with the terrain sloping downwards towards the ocean. Due to the scale of the property the camera is very far back so the resort detail appears smaller. The individual areas are also created as separated assets which can be viewed on their own on the right. We can showcase buildings and resorts from a different points of view.
These examples show a tower within a larger resort with color coding on the room types to differentiate between their respective views.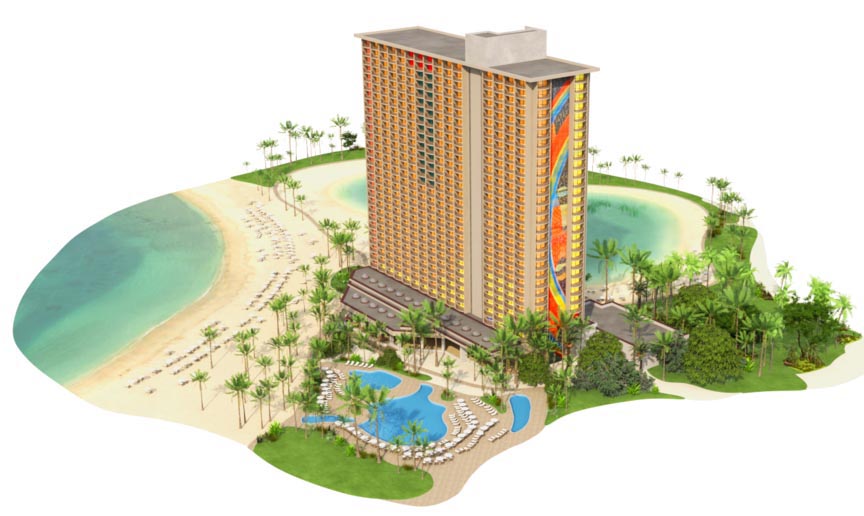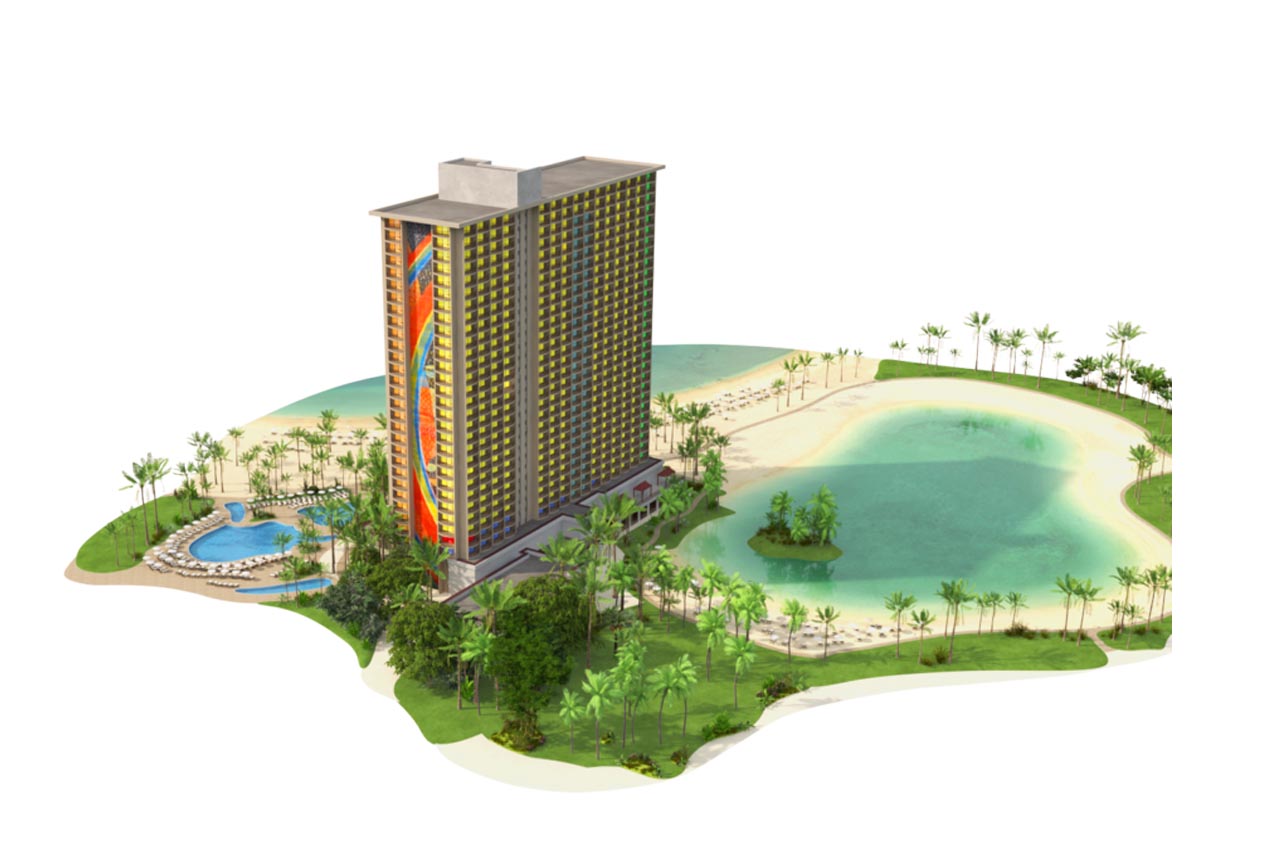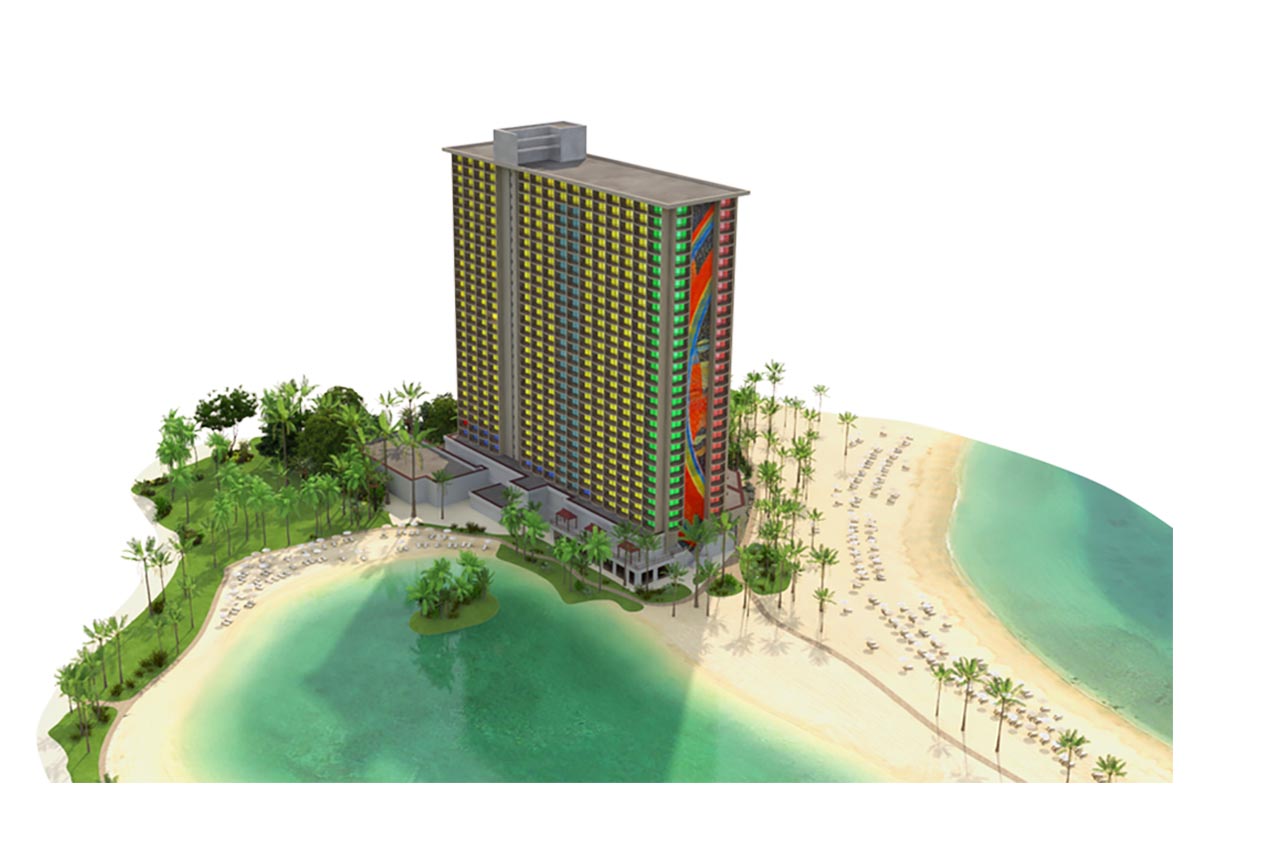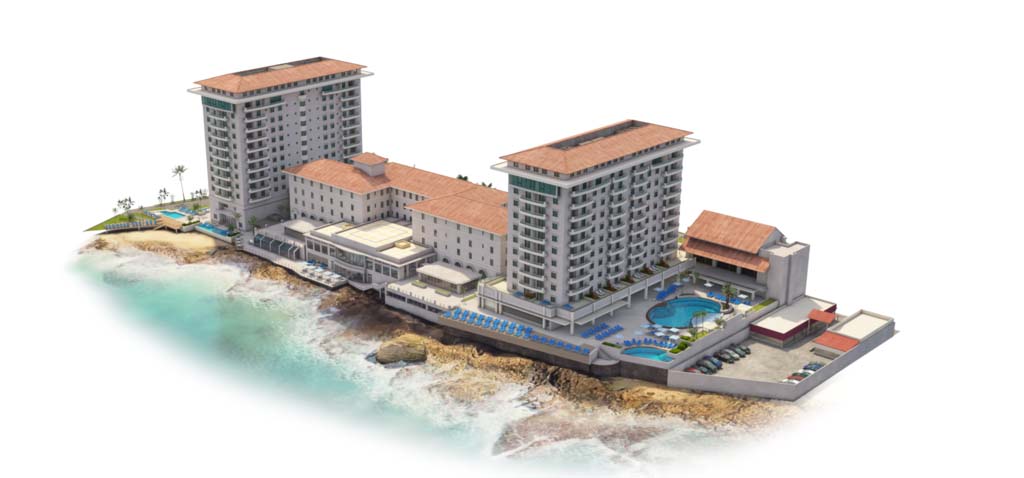 The concept for this map was to shown how the property sits in relation to other nearby attractions in this case being a racetrack.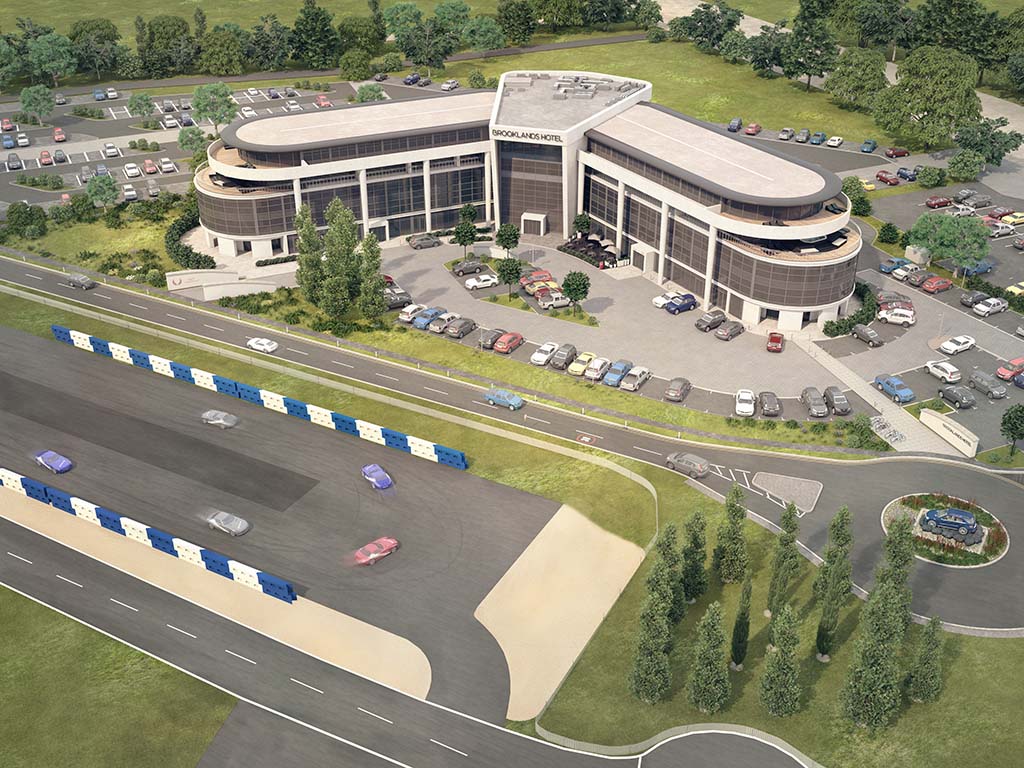 These samples illustrate buildings with the roofs open and a higher camera angle to show the entire resort option.