Floor Plan Builder has an intuitive designed which simplifies the process of creating event plans in a 3D editor.
Main Menu Functions: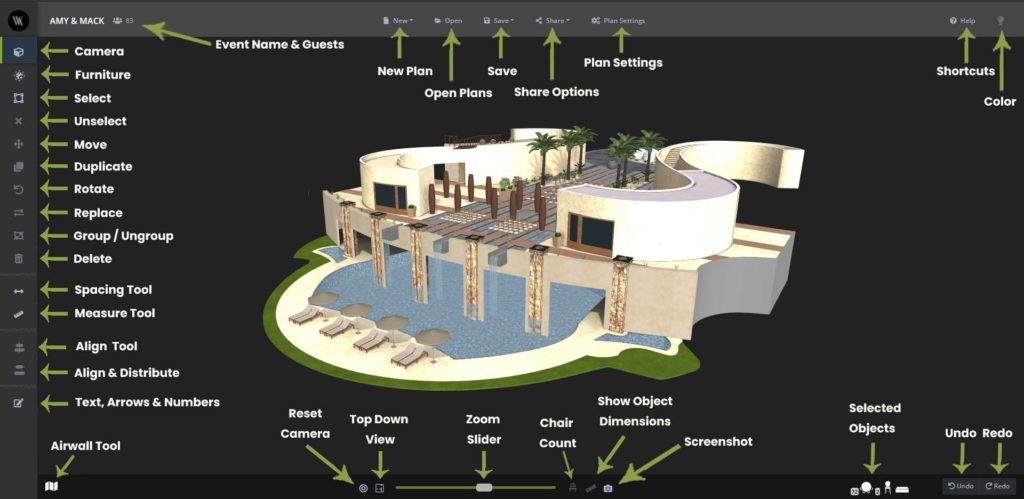 After the first set of controls we have the Spacing Tools Menu:


The next section contains the Alignment Tools



The Bottom Menu contains a number of key tools: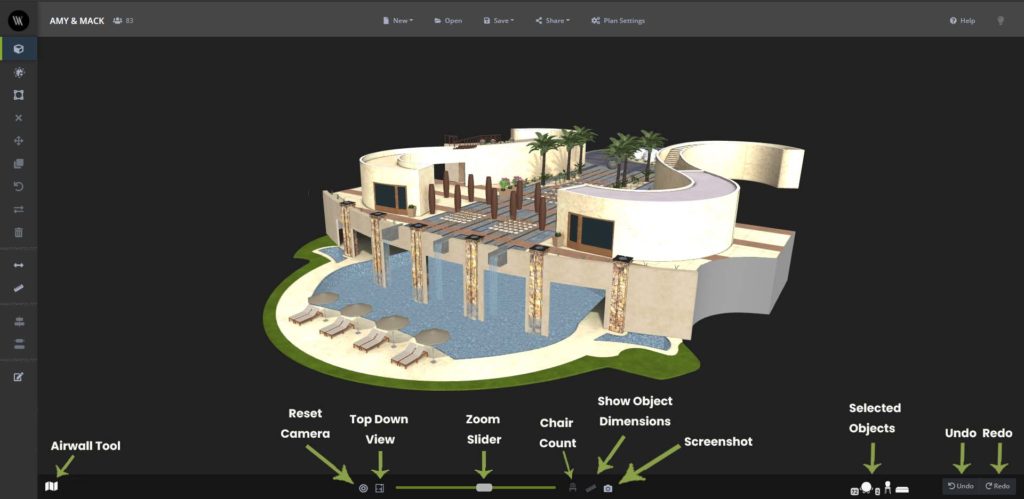 If you cannot see the lower menu you need to adjust the Zoom settings in Chrome to 80% or less.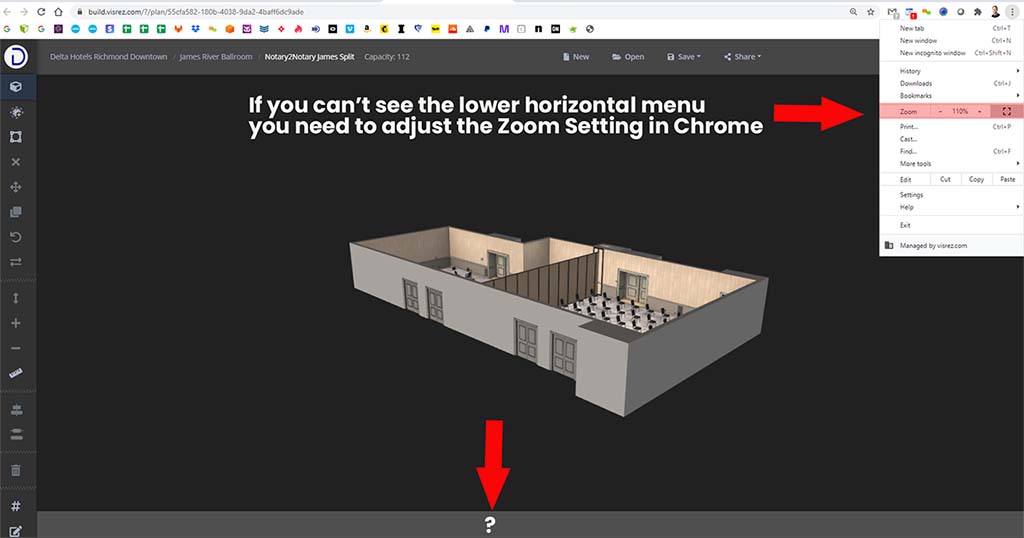 Once you have reduced the zoom the lower menu will appear.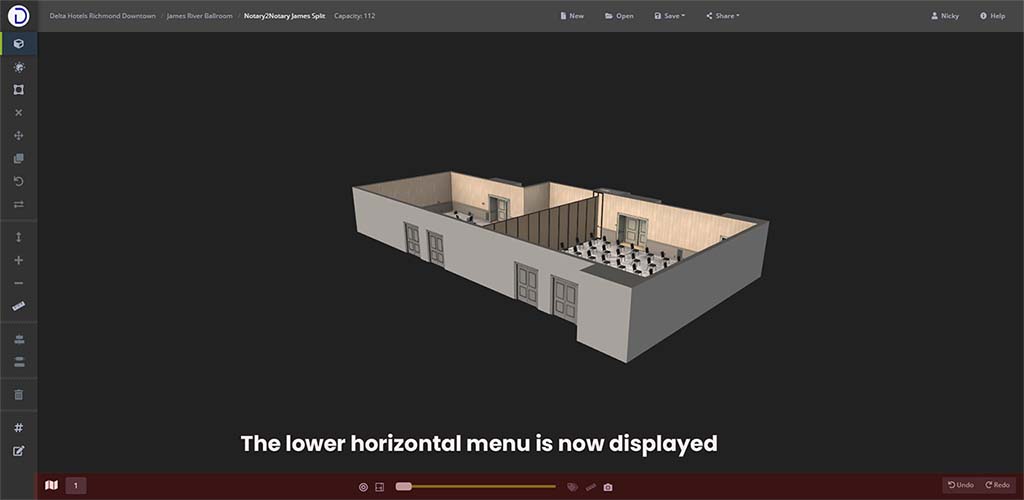 The upper menu displays the Event Description, Capacity, New Plan Wizard, Share and the Help Section, Theme Switch and Event Settings.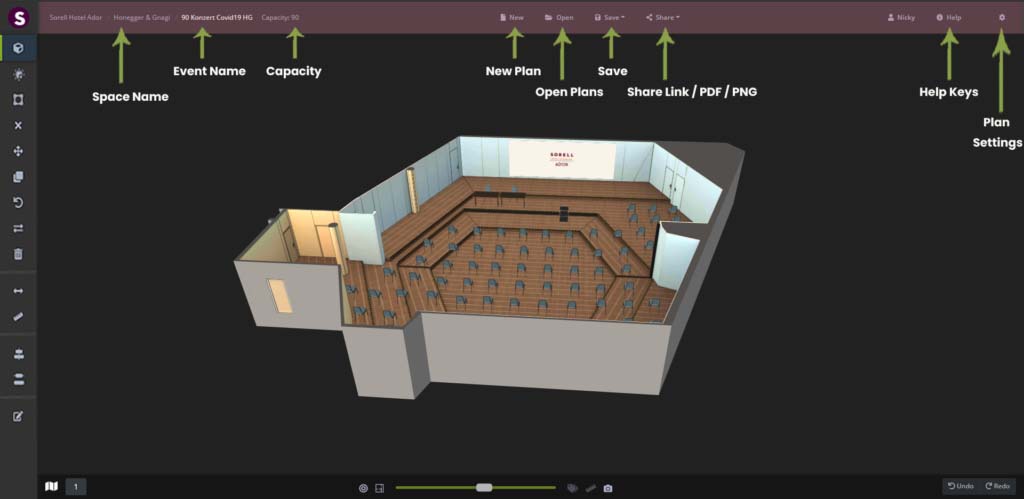 To perform any action in your plan whether it is to move, rotate, duplicate or delete you need to select the object (s) first using the select tool. Objects can be selected with the Select Tool (Shortcut = S) , or CTRL + A (Select All) or by double clicking on the object. To select multiple objects you can hold the CTRL Key & Double Click multiple objects.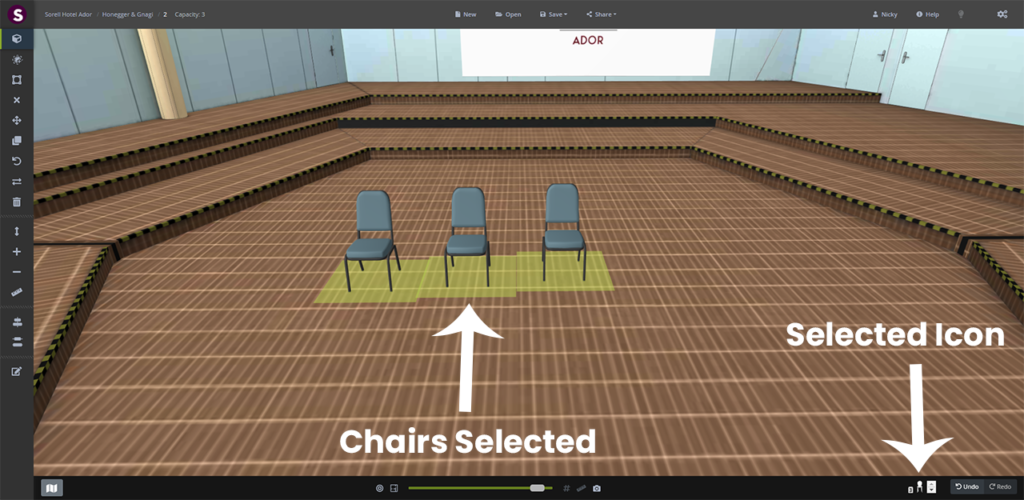 All selected objects are highlighted yellow and an icon summary is displayed in the lower right corner of your builder.

Floor Plan Builder is unlike other diagramming software in that you create diagrams in 3D rather than in 2D. This takes a little bit of practice but once you understand the controls you can create professional diagrams in 3D quickly and will enjoy the process of creating them as much as your clients appreciate them.
A list of shortcut keys is in the Help section in the top right corner of your builder.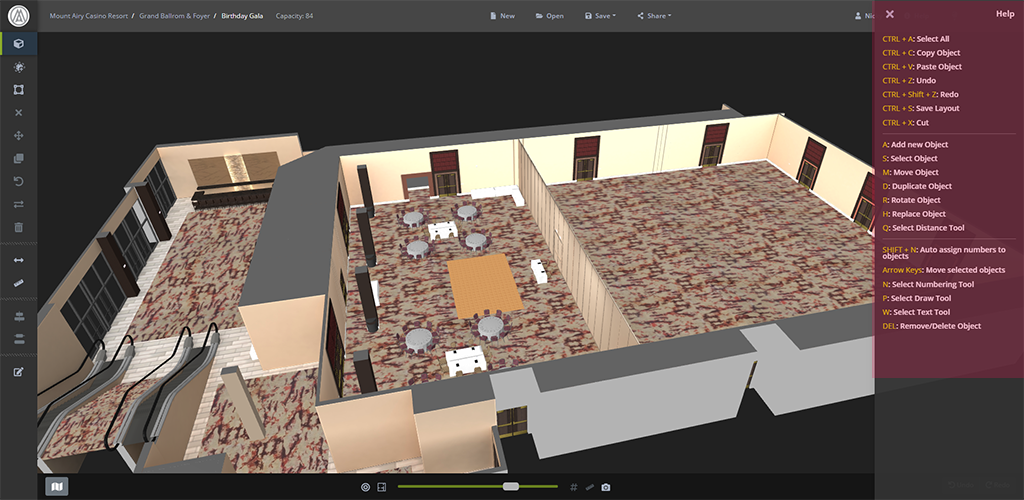 To activate or deactivate Airwalls use the Airwall Control which is located in the bottom left corner of the lower menu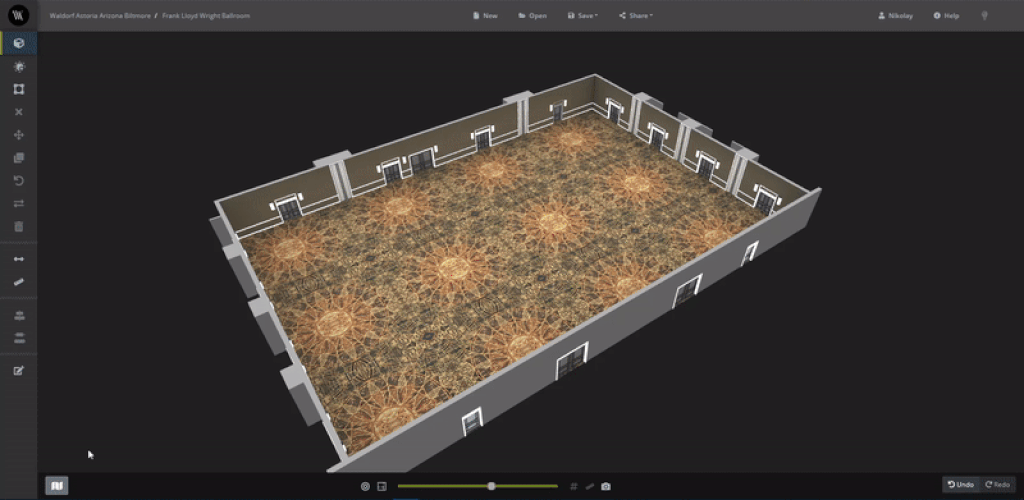 Please note as we release new versions some menu items may move or change position.