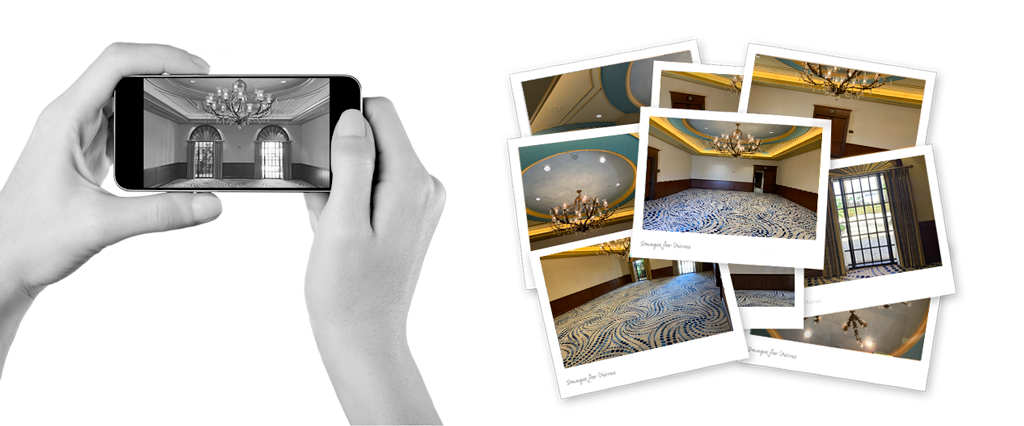 Visrez products are created from reference photos taken by staff with a phone.

Professional standard photographs are not necessary.

Event spaces do not need to be set-up or cleared.
Make sure to upload the original shots rather than reducing them.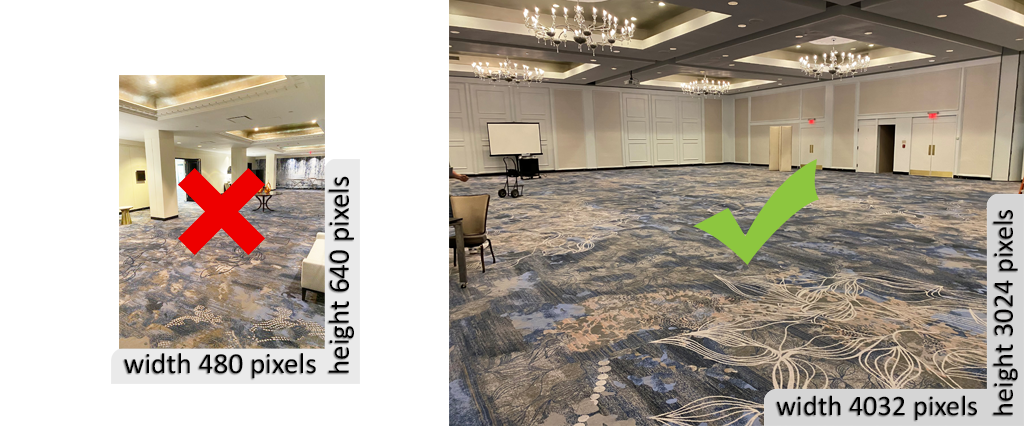 We recommend to take photos from every corner or if it is an outdoor space please take from the boundaries.
You can also include professional shots or Virtual Tours or Videos if those assets are available.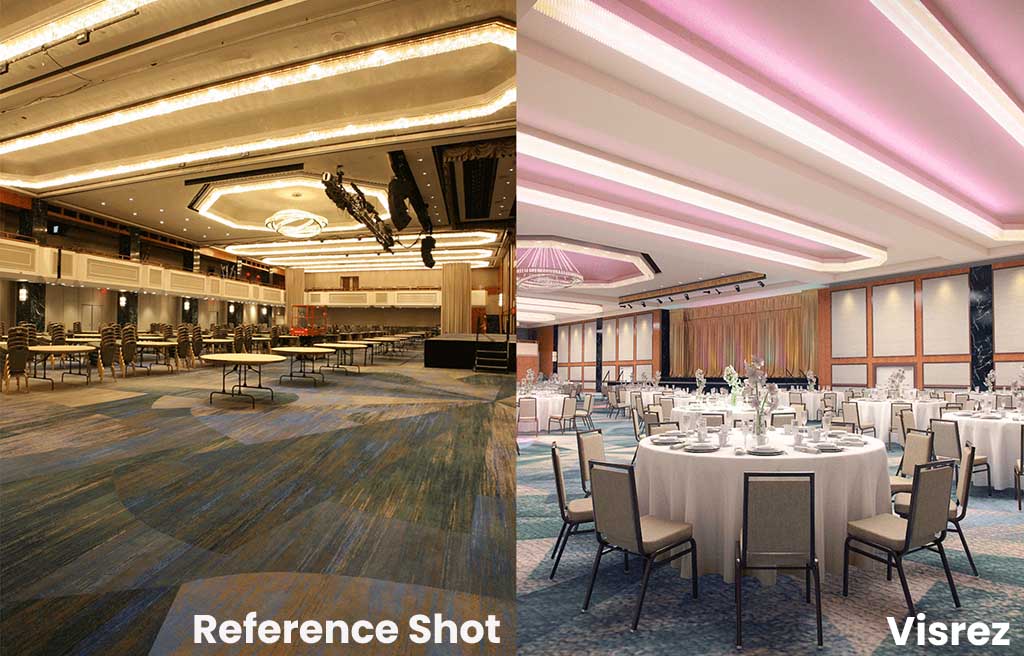 Video Guides
How to take event space reference shots
Carpet Reference Shots
Wall Reference Shots
Outdoor View Reference Shots
Alongside reference photos we require a blueprint or diagram so that our team can produce a correctly scaled model of the event space. It is really important that the model is built to scale so that your builder diagrams are accurate and capacities match.