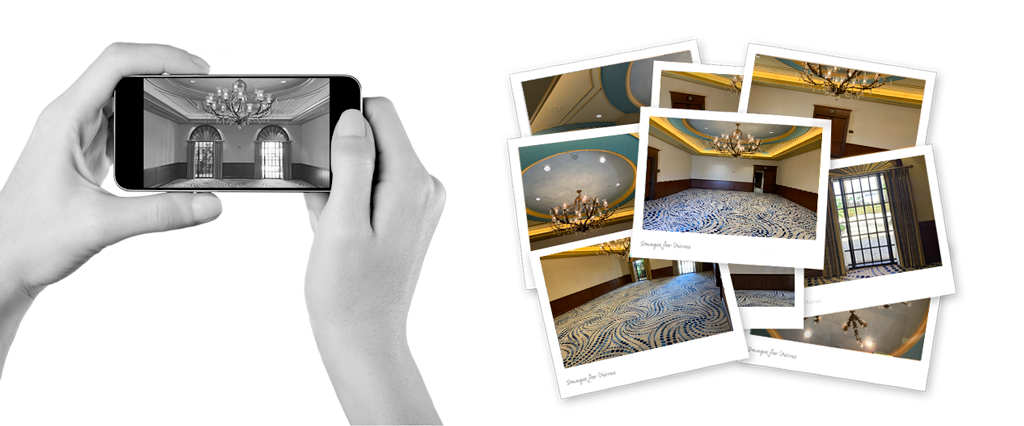 Visrez products are created from reference photos taken by staff with a phone or camera.

Professional standard photographs are not necessary.

Spaces do not need to be set-up or cleared.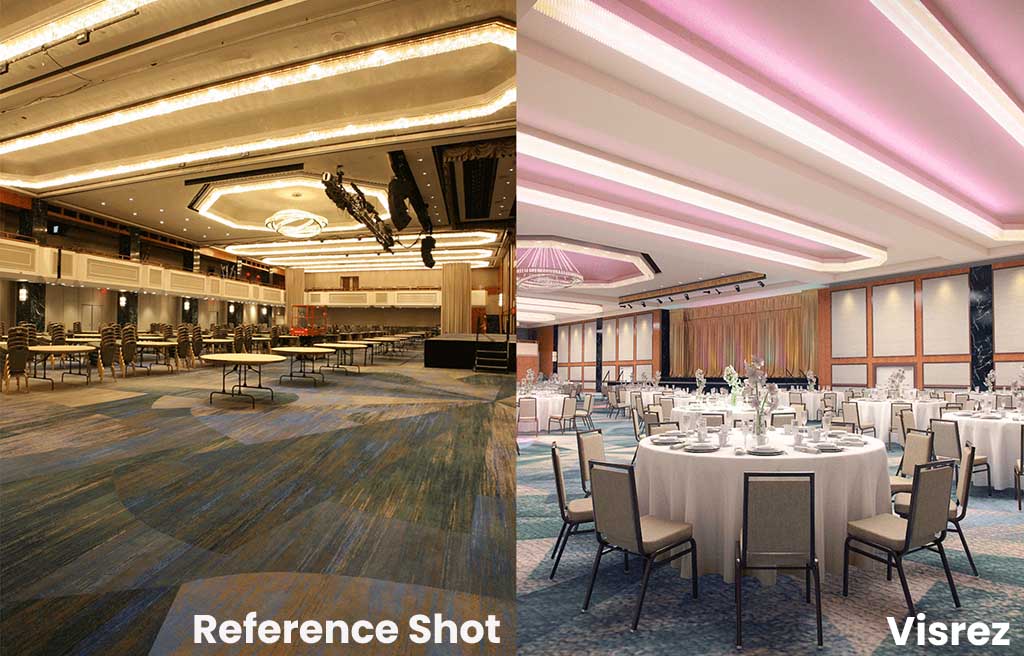 Please make sure to upload the original raw photos rather than reducing them for faster uploading.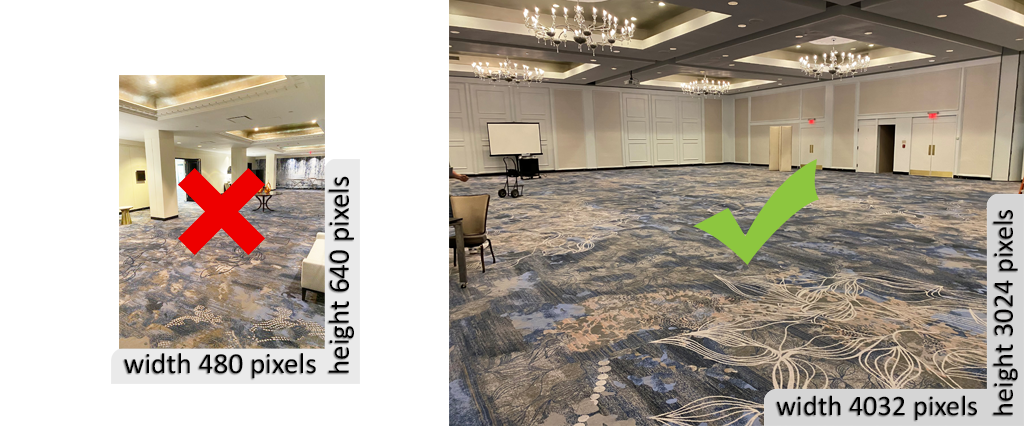 There is no limit to the number of reference shots and the more you upload the better. We recommend you to take photos from every angle. You can include any professional shots but on their own, these are never sufficient so we will always request reference photos. Virtual Tours or Videos are very helpful so please share links to those assets if available.
In case your space has windows, and you want to include the panorama in the Visuals and VRs, please check the video below:
Alongside reference photos we require a blueprint or diagram of the event space so that our team can produce a scaled model with doors, windows and airwalls in the correct position. You can also share any professional stock photographs as these can help us understand the furniture and lighting. The more visual assets we get the quicker and more accurately we can generate a 3D model.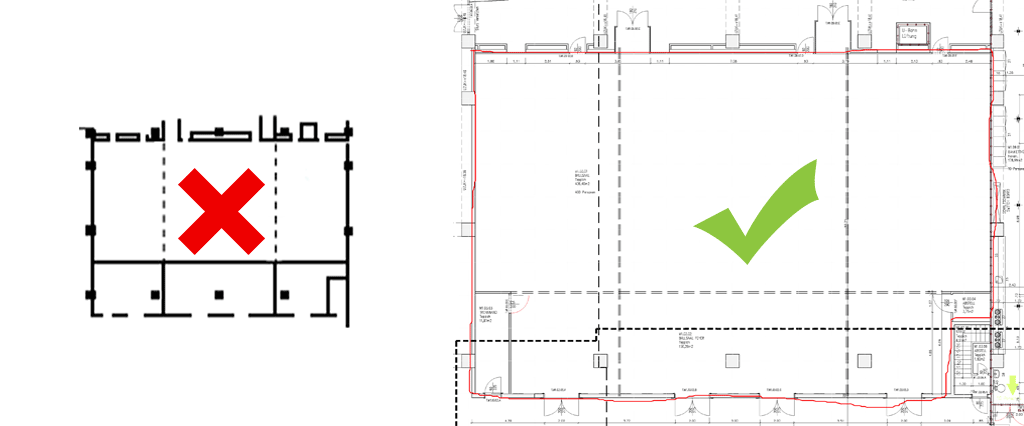 Partnering with Visrez
Visrez products do not require on-site visits, room set-ups or professional photoshoots as they are created from reference photos taken by clients. Partnering with Visrez means giving your team the sales tools to succeed and future-proofing your digital assets for the long term. This is why over one thousand hotels, resorts and convention centers Worldwide are on the Visrez platform.