Room renovations are covered under the annual license and support for each order. This means the 3D Floor Plan models can be updated to match new interiors at no additional cost. Renovations include soft furnishing and furniture changes within the space and once an renovation model has been requested you can upload new reference shots for the space to your account. Our team will review the assets and if they are sufficient to proceed then the model status will change to In-Production.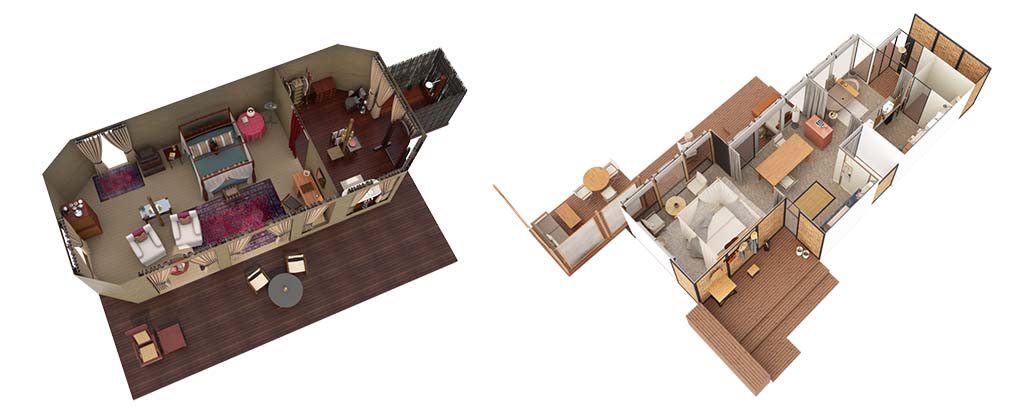 What if the footprint of the space has changed ?
If the spaces have fundamentally changed and a new model is required then this is not classified as a renovation and a new model will need to be ordered. This type of request is not covered under the support plan and the model will be charged at the standard rate for that room type. In summary renovations are for interior design elements only and do not cover scenarios where the structure under goes a significant update where we would need to update the model.
What's the turnaround on renovations ?
Once new assets have been uploaded renovations are turned around within the standard 5 working day period. Notification previews are issued in the same way as with new models. Revision requests can be submitted through the platform and will be processed in line with our standard procedure.
Partnering with Visrez
Visrez products do not require on-site visits, room set-ups or professional photoshoots as they are created from reference photos taken by clients. Partnering with Visrez means giving your team the sales tools to succeed and future-proofing your digital assets for the long term. This is why over one thousand hotels, resorts and convention centers Worldwide are on the Visrez platform.