The Visrez library contains over one thousand five hundred 3D objects which can be used in any Floor Plan Builder diagram. Our goal is to create the industry's largest free resource of 3D objects and props exclusively for Visrez clients. We launched the library with just over a hundred objects and it has grown tenfold so far but we plan to scale the library considerably in the future.
How It Works
Users can add library objects to their collections at any time and there is no limit to the number you can have in your collection. The library has been a big hit from day one because library objects are available to our clients and when new objects are requested they are not uploaded to specific client account but into the Visrez library so all clients have the option of adding that object to their collections.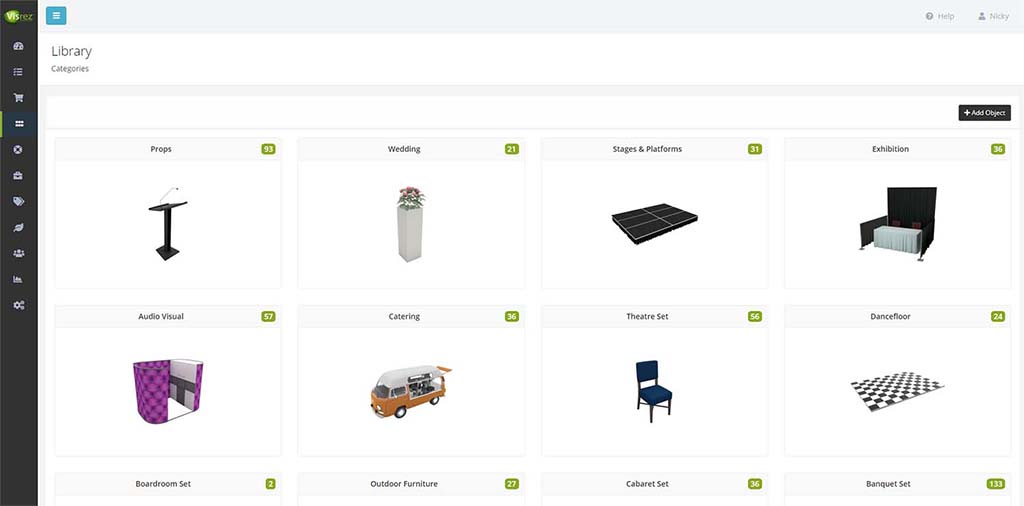 On each object thumbnail there is a + button to add that object to your collection. Where you see a Grey Options icon below a thumbnail this indicates that the object has many styles which can be either capacity or colour variations on that object. Dimensions are included in the object summary so you can tell whether it is a 5ft or 6ft round or the exact stage size before adding to your collection.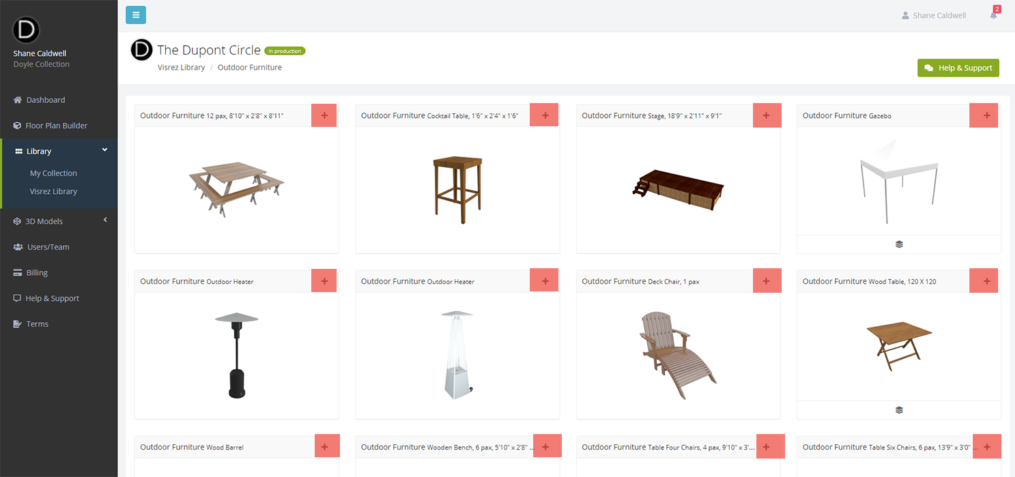 Here is an object with multiple capacity options: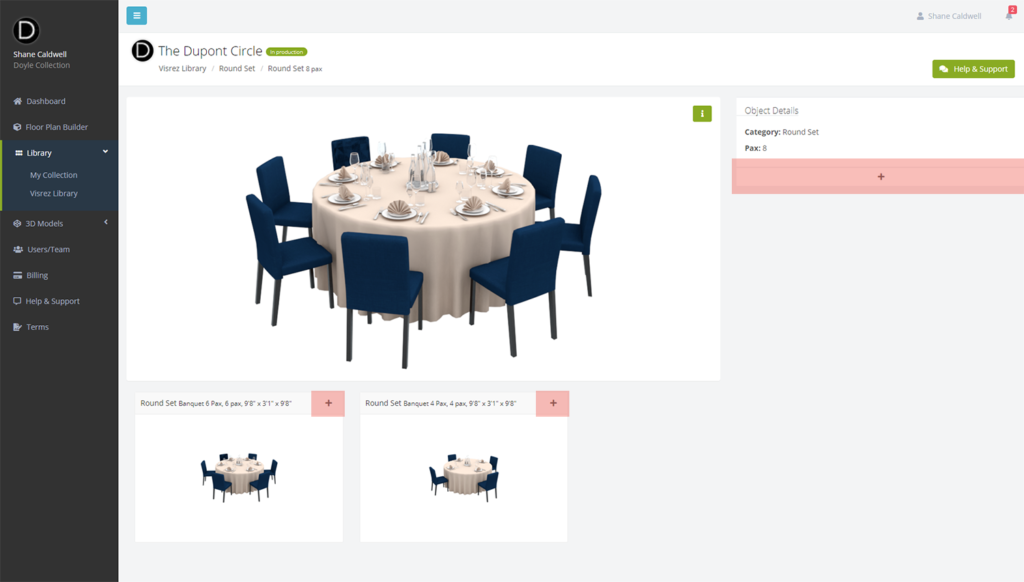 Here is an example of a Pipe & Drape in multiple colours: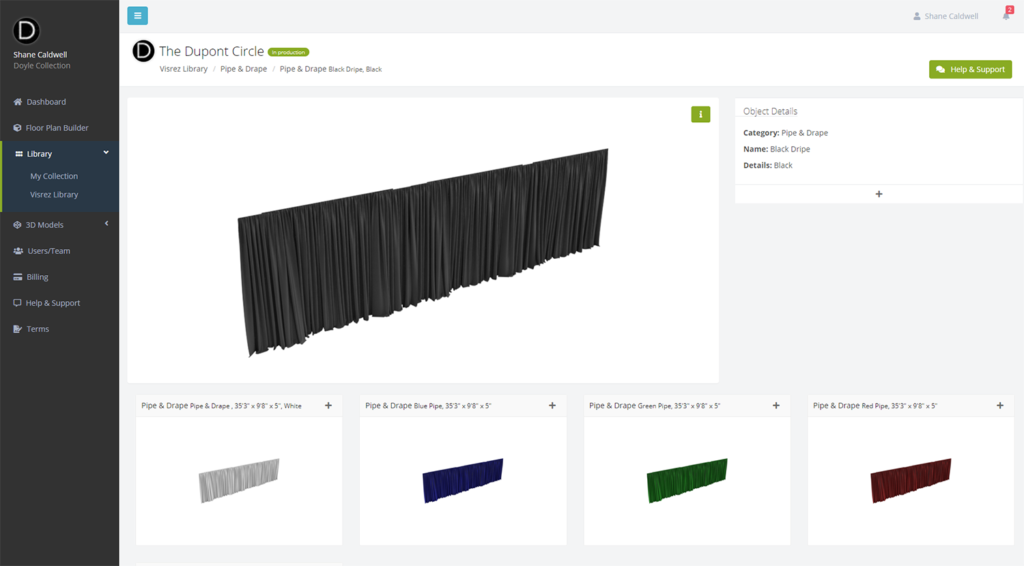 Here is an example of a Dancefloor in multiple colours: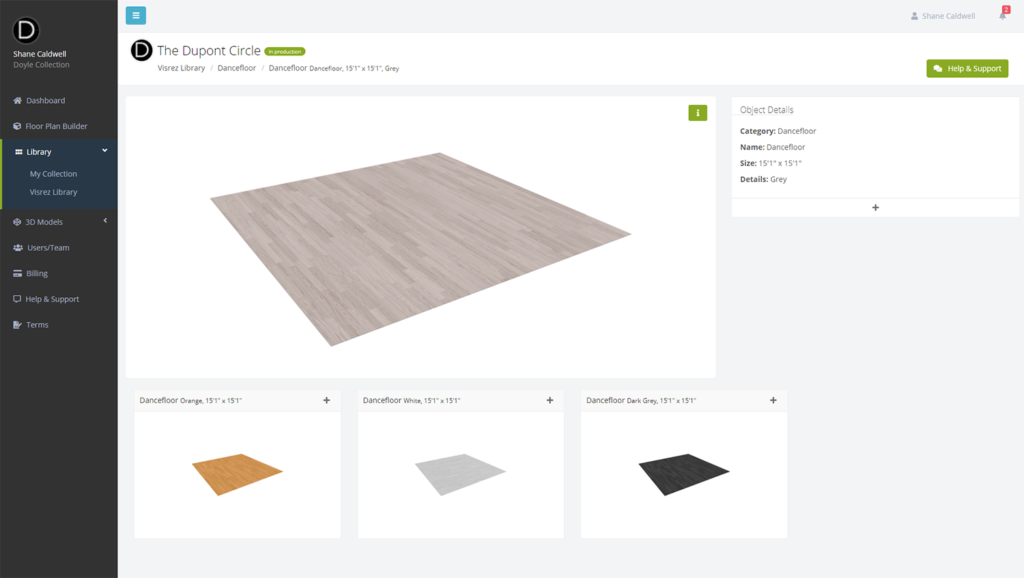 As objects are added from the Visrez library they appear in your collection with a number displayed beside each category. To remove objects from your collection just uncheck them on the preview screen and they will no longer appear in the My Collection section.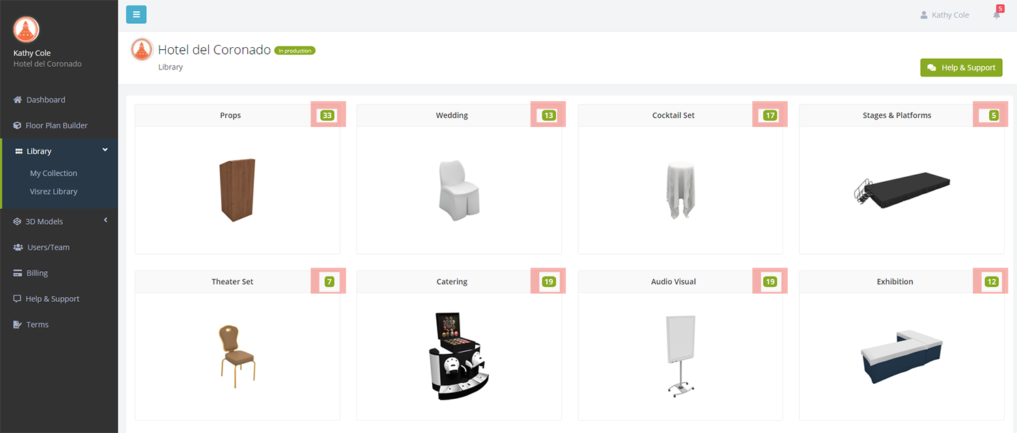 All objects are then available in the Floor Plan Builder objects menu: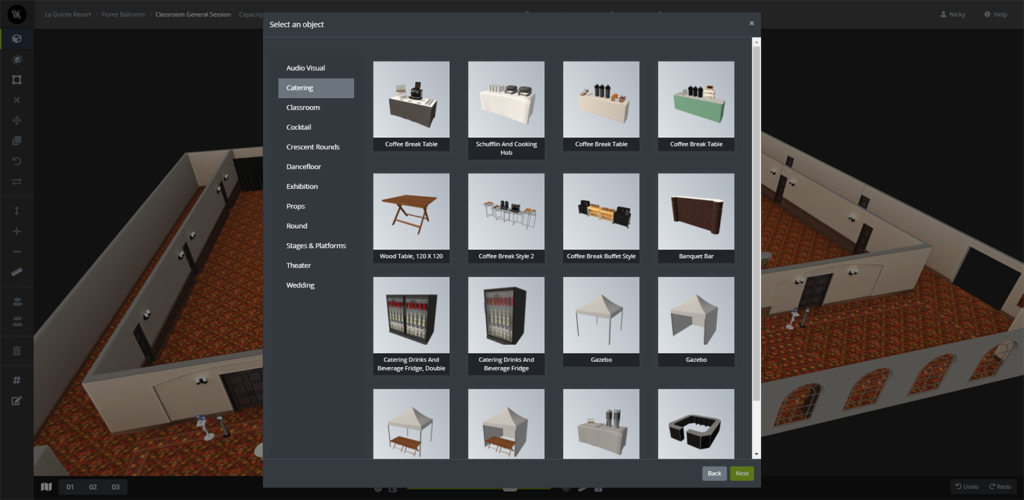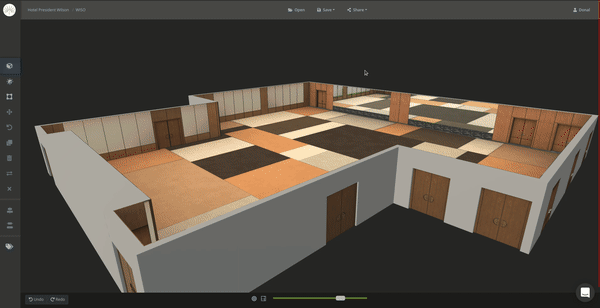 Clients who have switched to the Visrez builder from other diagramming software are blown away by the ability to create 3D event plans using exact replicas of their spaces and photorealistic furniture from the Visrez library. One of our customers commented that 'Floor Plan Builder is the best product he had seen in 25 years in the events business".
Note:
If you add a new object to your collection while you are working in the builder you will need to refresh before that object appears in the collection. This is because the library is cached so it needs to be reloaded to include recently added objects.