A Branded Icon can be added to the home screen of your phone or iPad to allow you to demonstrate the space when with a client. Imagine you standing in the empty ballroom with a client and you can show them exactly how their event will look on your phone. You just turn the phone and the space move using the gyroscope on the device. It is a super cool sales tool for conference and events.
Step 1. Open the VR on your phone.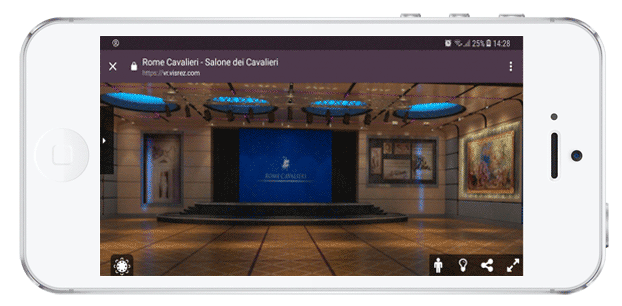 Step 2. Open the browser settings menu and select "Add to Home Screen"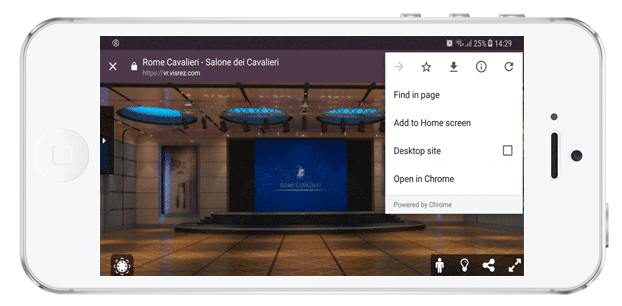 Step 3. Leave the default name and select Add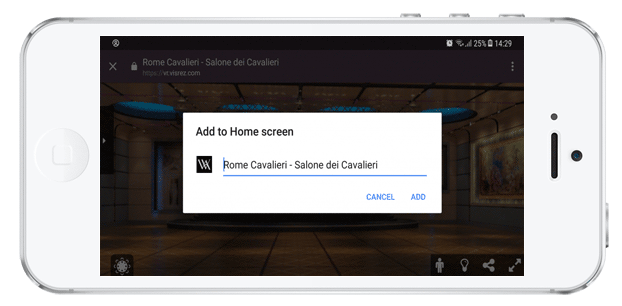 Step 4. Opening the WebVR app now displays it full screen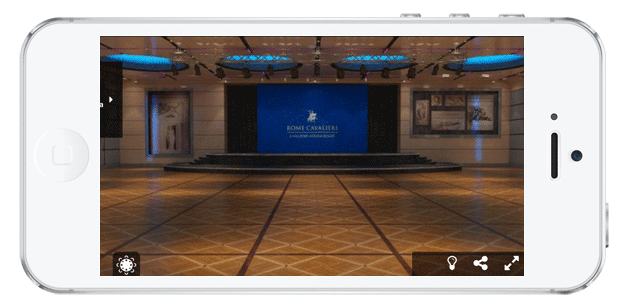 Partnering with Visrez
Visrez products do not require on-site visits, room set-ups or professional photoshoots as they are created from reference photos taken by clients. Partnering with Visrez means giving your team the sales tools to succeed and future-proofing your digital assets for the long term. This is why over one thousand hotels, resorts and convention centers Worldwide are on the Visrez platform.