First we produce the 3D Models without the ceiling so clients can focus on empty space to ensure it is accurate.

Next the Table & Seating objects are produced for each Set-Up Style selected.

Once the Objects have been approved we create layouts based on the capacities selected by the client.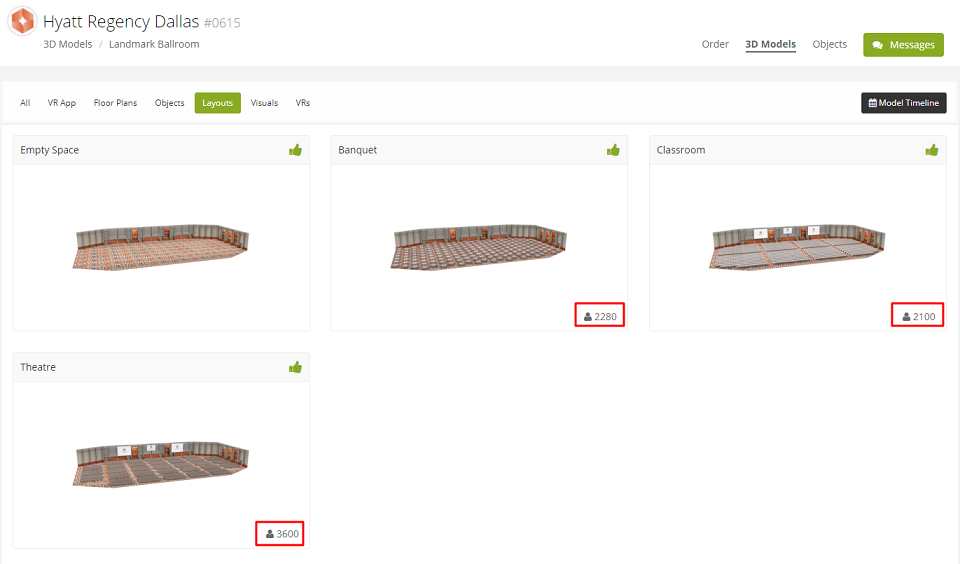 After the floor plans have been approved we create visuals from inside the space.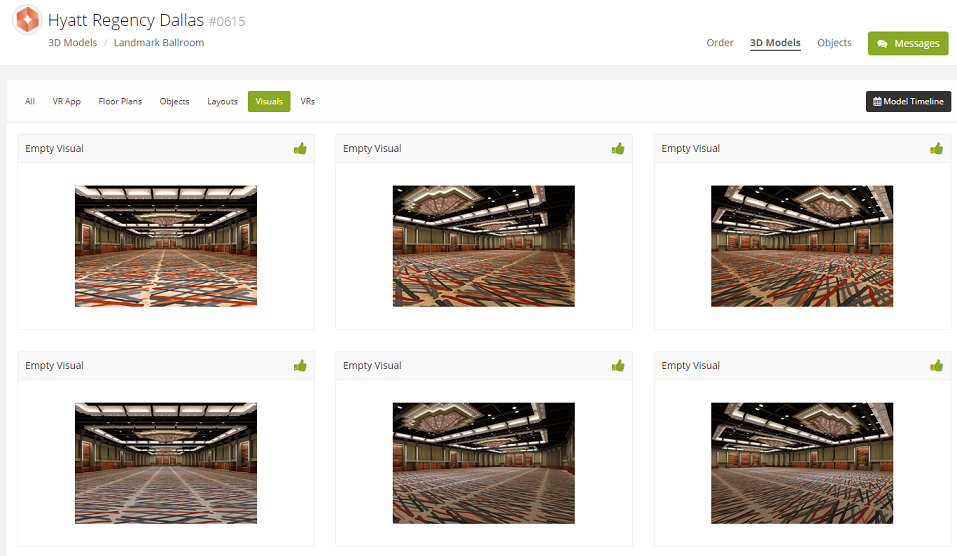 When all visuals have been approved we then incorporate all the elements into the VR build.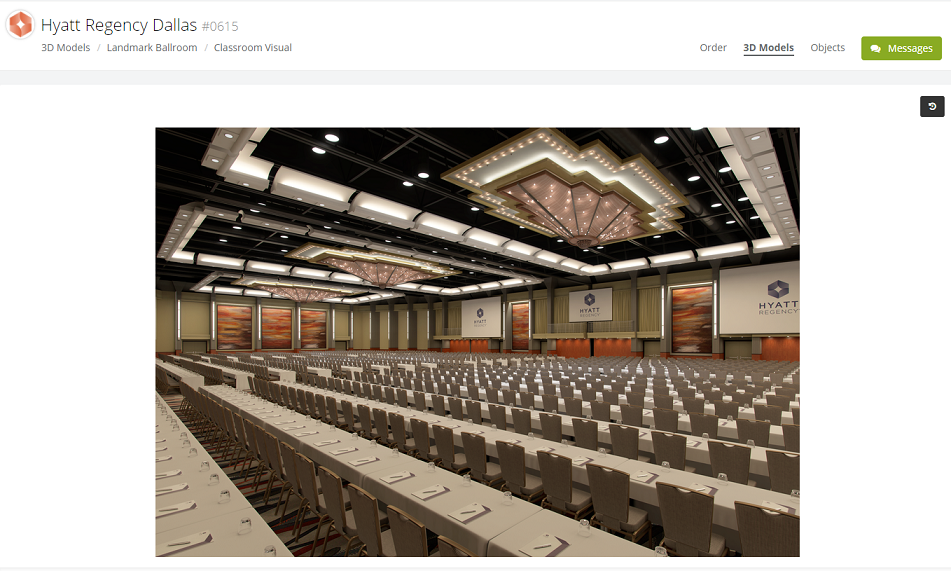 Visrez products do not require on-site visits, room set-ups or professional photoshoots as they are created from reference photos taken by clients. Partnering with Visrez means giving your team the sales tools to succeed and future-proofing your digital assets for the long term. This is why over one thousand hotels, resorts and convention centers Worldwide are on the Visrez platform.