Visrez products do not require on-site visits, room set-ups or professional photoshoots. They are created from reference photos taken by clients and uploaded to their accounts. The Visrez platform has been designed to simplify the process of creating photorealistic VR off-site by breaking it into a number of steps. It is important that we are provided with good quality reference assets and any revisions submitted are easy to understand.
First we produce a 3D Model with multiple views of the empty event space. This is uploaded with the ceiling to allow the client team to focus on the flooring, carpets, entry and exit points and windows. These models can be magnified using the zoom tool or downloaded and marked up with changes. Revisions should be marked using with Pin Tool and once revisions have been submitted these can take up to 7 days for our team to turnaround.

Once the space is correct you click on the Approve button to mark the plan as approved. Then you move onto selecting the furniture and objects for each set-up style which can be done in the Visrez library or using the select set ups button in your account.

Once the Objects have been approved we create layouts based on the capacities selected.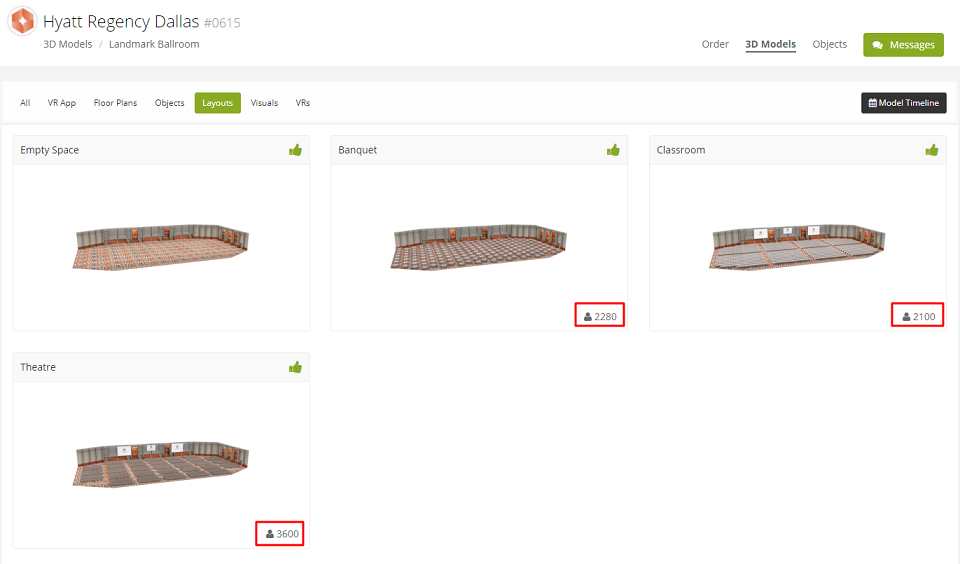 After the floor plans have been approved we create visuals from inside the space.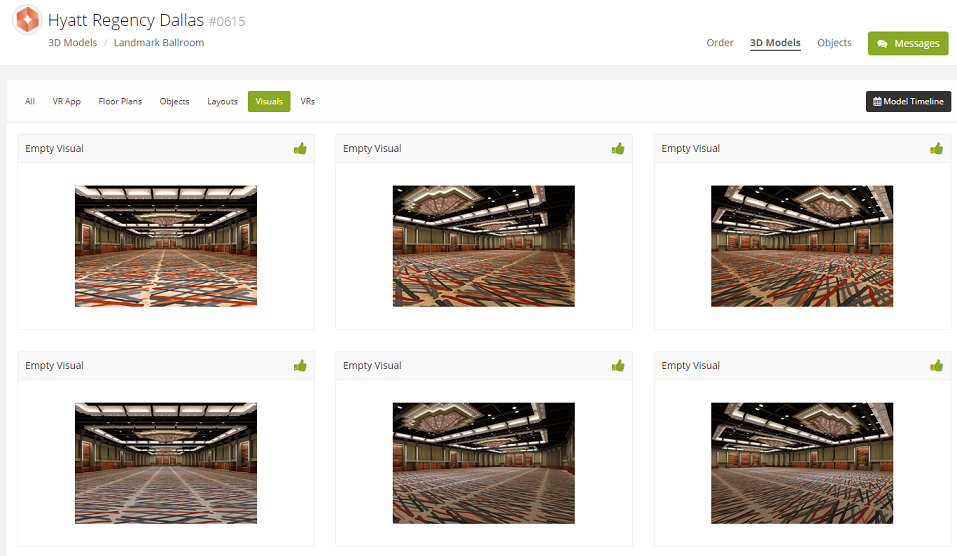 When all visuals have been approved we then incorporate all the elements into the VR app. Once the VR app has been built clients will receive an email notification which includes a link to the Space along with the code to add the VR to your website or mobile device.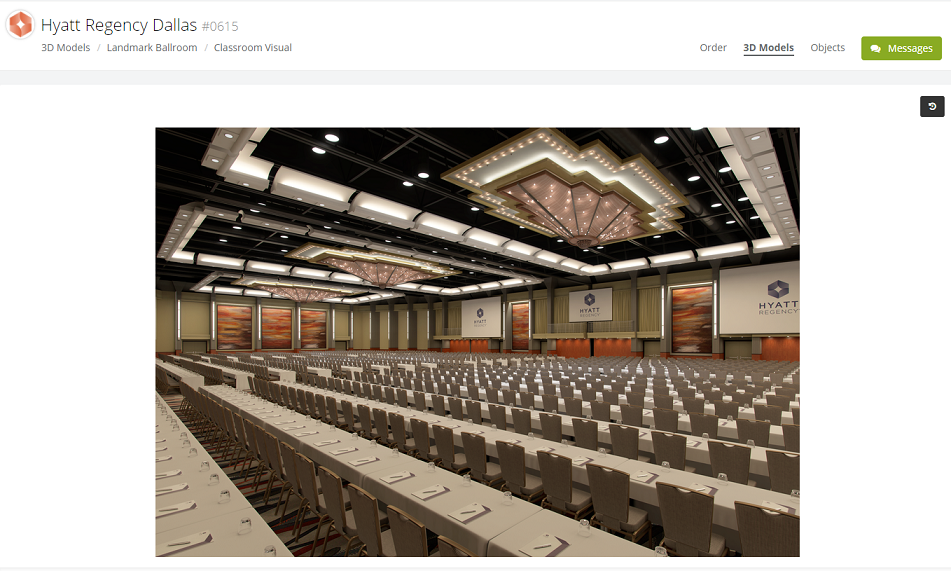 How long this process takes depends on how quickly clients approve each step. The Visrez platform allows up to 7 days for clients to submit or approve revisions once drafts are uploaded. If clients approve models quickly Visrez can have the process completed within three weeks. Highly detailed spaces with more complex interiors can require a slightly longer production time.