Victoria Georgieva the head of Visrez Resort Maps team outlines the reasons why clients select Visrez as their 3D property maps partner and how our products help to transform the way they communicate their properties.
A Showcase Presentation
The 3D Resort Maps give you the opportunity to choose the perfect angle to showcase the facilities in the best possible way. You decide what part of the hotel to show and how to represented the surrounding area. Unlike drone photography if there are any unsightly areas you don't want to present to the client, you can tone down these areas or remove them completely.
In the examples below you can see different ways the clients have chosen to focus on the hotel area, omitting any surroundings that could be distracting or unattractive. What you show on those maps is entirely up to you.
Futureproof Assets
Visrez 3D Maps can be updated at any time. Many of our clients have multiple versions of their maps which reflect the stages of expansion and renovations the resort has gone through. No other digital asset has the same flexibility as a 3D map making it a valuable investment for conference or leisure resorts of all sizes.
In the examples below you can see how outgoing expansions have been added to pre-existing maps.
In the next example you can see how the client has chosen to "remove" a building that is no longer part of the resort facilities – showcasing that it is still there, yet no longer available.
Pre-Opening & Construction Projects
A key asset for the sales team is the ability to showcase what the resort or property will look like before it opens. Having a stunning 3D render helps them generate interest and sell the resort long before it opens for business. Visrez has generated a large number of resort maps for pre-opening projects which to help the sales teams to generate interest while the properties are still in construction or under renovation.
These can be worked on over time as the areas get confirmed by the on-site teams. As you can see in the below example of a major renovation project at a historical resort. Our team can bring the plans to life long before the construction had been completed.
Modern Look & Feel
A lot of our clients say how much they love the aesthetic quality of Visrez maps when compared to flat drawings or black and white sketches. Visrez maps really bring resorts to life in a magical way because of the detail and definition we achieve in our products.
No Loss of Quality
As Visrez maps are rendered from actual 3D Models you can have close up of one area but also a huge view of entire resort without loosing any image quality. Visrez generates super high qulity files which allow users to zoom in on any building without any pixelation.
Multiple Views
Visrez renders various views of the hotel making sure each map offers another unique view of the facilities.
Created entirely off site
Our model of work is very flexible and can easily be adapted to the clients needs. Using simple plans and reference shots taken by a smart phone, Visrez has managed to render incredibly detailed maps. No sight visits are required.
Create your own Interactive Version
Coming soon to Visrez is an update which will allow clients to add their own markers to generate interactive maps which can be embedded in your site using one line of code.
Below is an example how others have used our maps to create their own markers.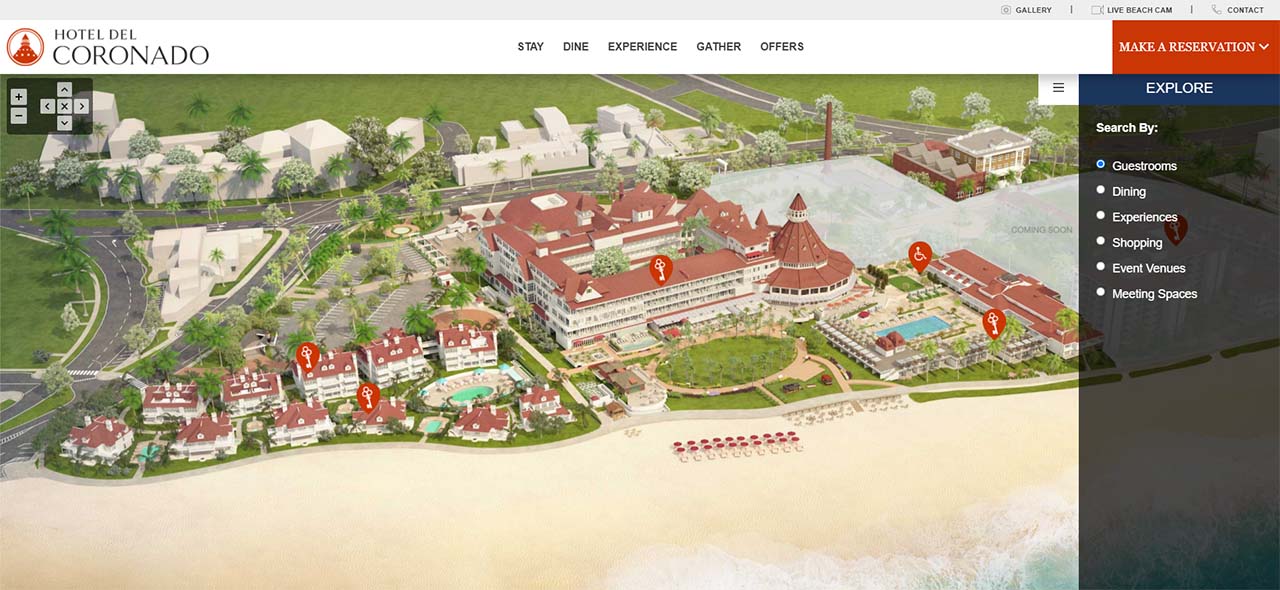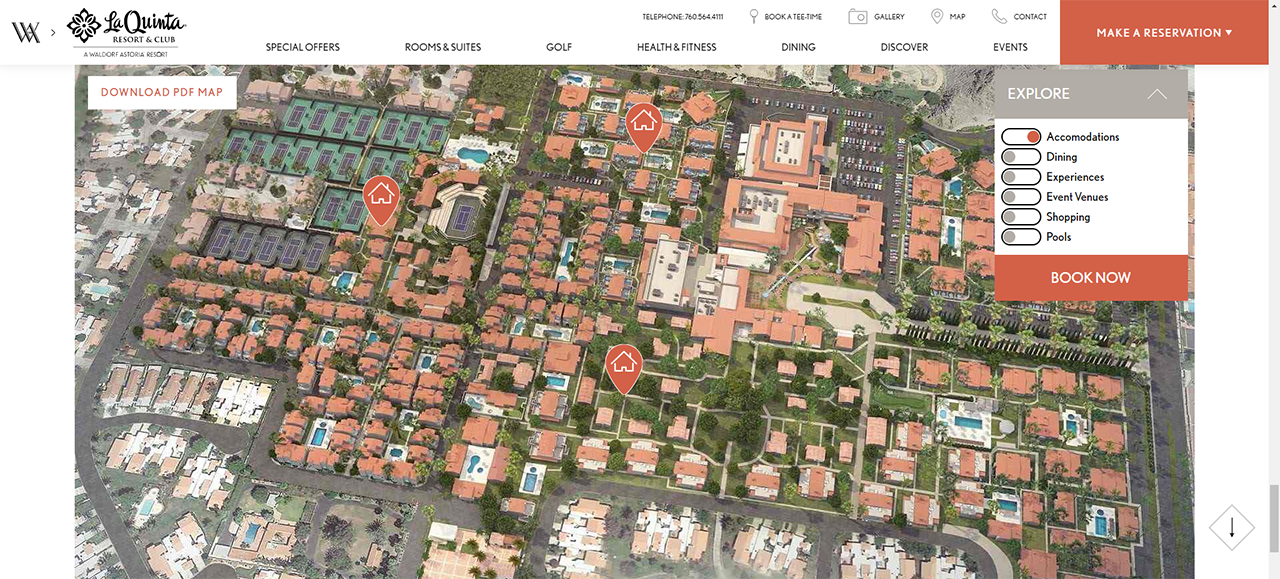 Alternative to Google Maps
As a free resource Google Maps has revolutionized the way travel is researched online. From a business perspective, however, using google maps means that your competition or other unrelated businesses appear within your site which isn't what you want when prospective customers are on your site. Moreover, Google maps don't always allow a clear view of the area, especially for more remote resorts, and the images can often be dark, blurry and unattractive.
Below you can find a few examples where we compare Visrez 3D Maps to their Google Maps alternative.
Multiple Resolutions & Formats
Visrez maps can be outputted in multiple formats for online and print applications. Our platform can generate 10k resolution format which means the maps can be used across all platforms. If needed, we can also add legends and other annotations to your map.
Sell Outdoor Events with Visrez Floor Plan Builder
Once a 3D Resort or Property map has been produced our team can activate the individual outdoor or indoor event spaces as separate models in Visrez Floor Plan Builder. This allows client teams to create & share their own custom 3D Event Plans using a exact replica of the outdoor space and furniture inventory. Our 3D diagramming software is the only application of its kind where users can create their own plans using a 3D editor and select from a library of over 6,000 pieces of event furniture.
Dedicated and Passionate Team
We are happy to answer all your questions and help you get the map you need. We offer multiply rounds of revisions and communicate openly with each client in order to understand their needs and requirements. Visrez is widely recognized as the industry leader in 3D Visualization for the travel, hospitality and leisure markets with over 10,000 spaces activated in our platform globally.