General Resort Information
Before our team can get started we need to understand the boundaries of the resort and become familiar with all buildings and amenities. A resort scheme or layout diagram is very helpful in this case. If no such file exists, then a marked up screenshot from google maps will do. In the example below from the Ritz-Carlton, Bali on the left we have the basic scheme diagram provided by the client and the completed 3D map on the right.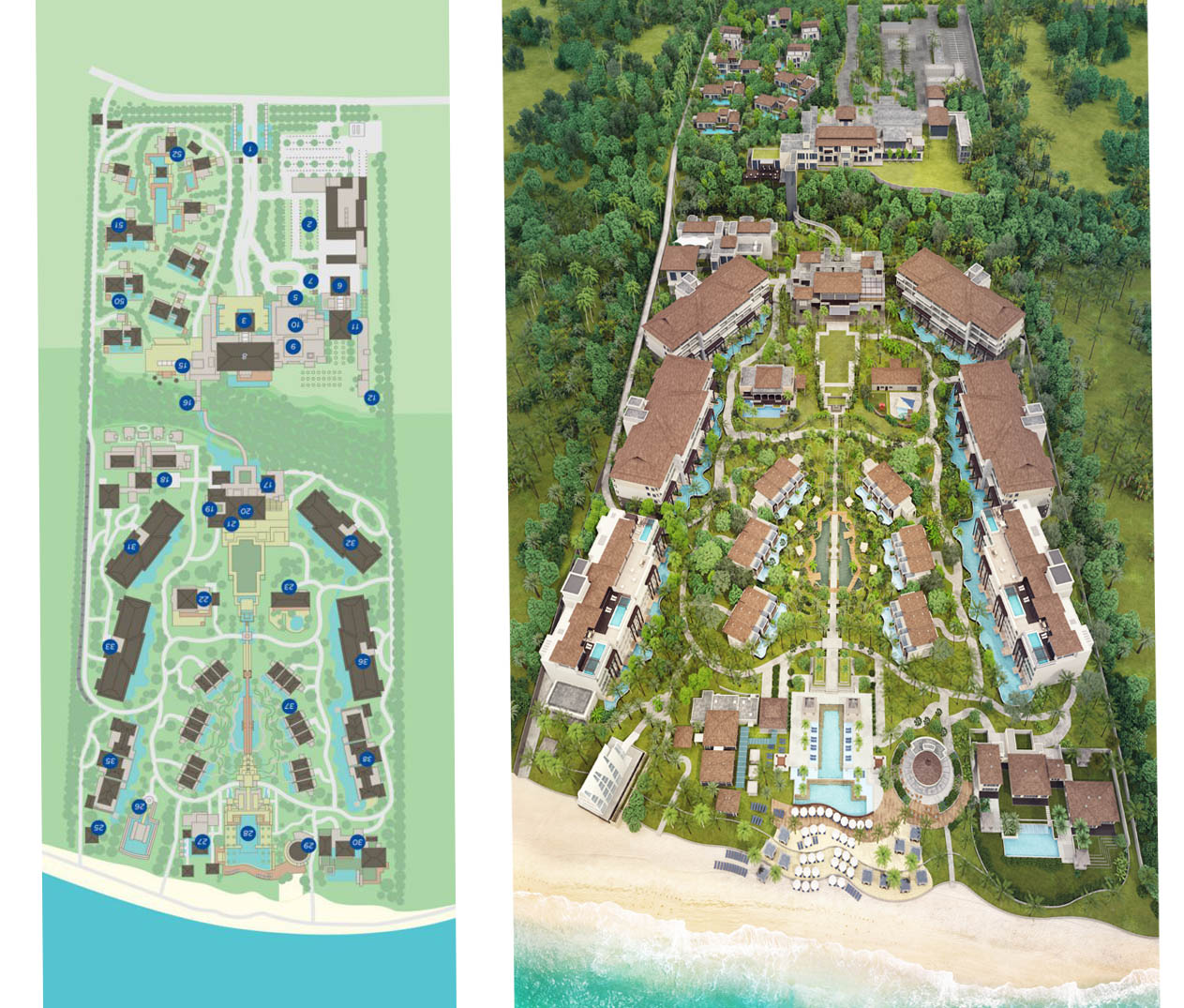 Technical Drawings
Any available blueprints, pdf or cad file of the resort or the resort buildings are very useful to correctly create the 3D models. Trees or other buildings often obstruct us from seeing important façade elements and thus slow down our process. Drawings ( floor plans, section or elevations) give us clear information and help us complete the resort much faster. In the below example of the Condado Vanderbilt Hotel in Puerto Rico you can see how our team created a photorealistic model using the supplied elevations.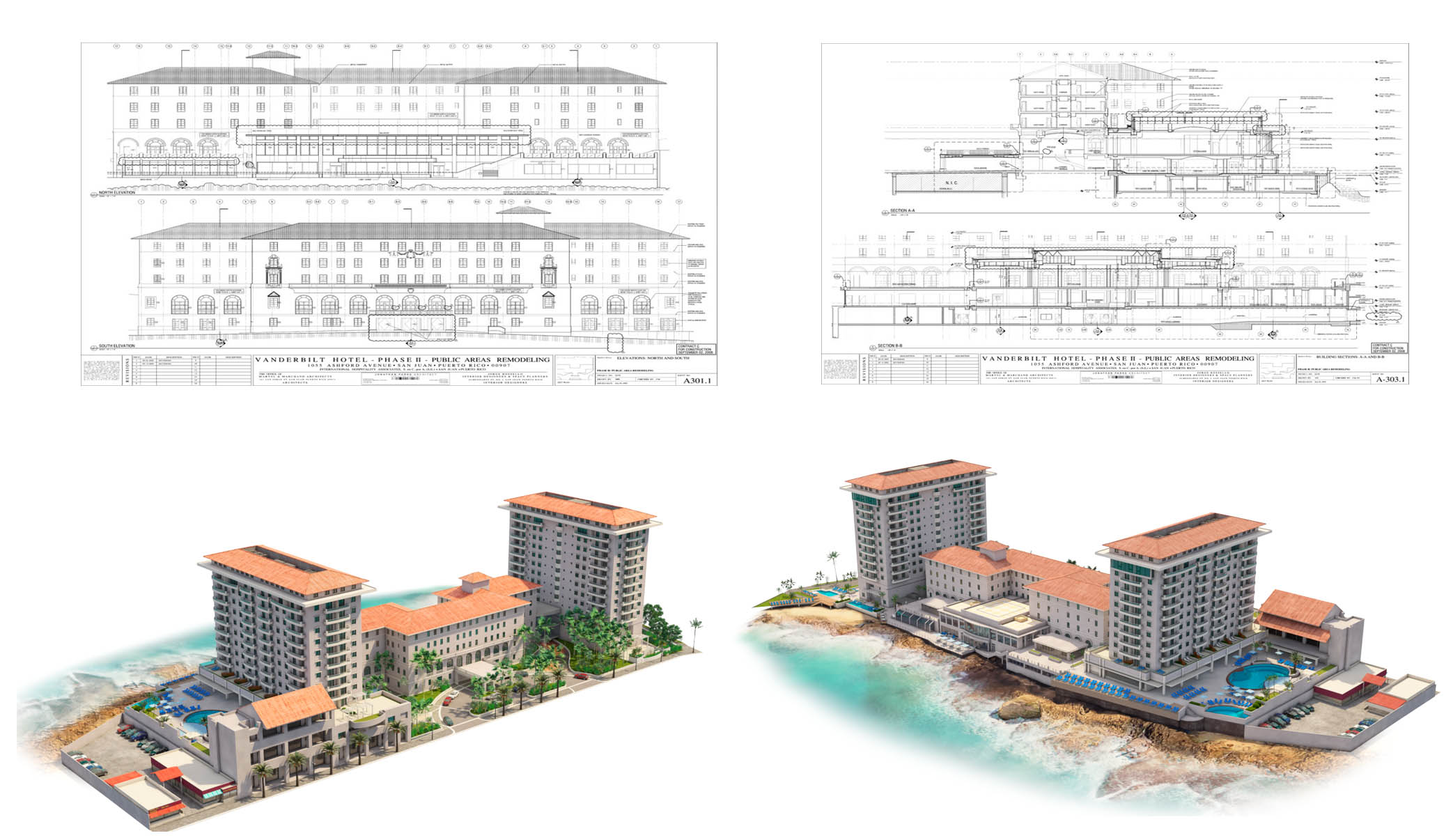 Reference Photos
We need 3 types of photos so we can build a detailed 3D resort map.
Establishing photos – photos that give general information about the location of buildings, pools and other elements. They help us understand buildings as a whole and indicate where the detailed photos are taken from.
Details/Close-up Photos – close-up photos give information about colors, materials and specific building elements, such as entrance points, facade decorations etc. Besides close-ups of the facades, we need photos of the outdoor furniture, fountains, gazebos etc. Note that it's important that there is an establishing photo that shows where those close-up elements are positioned in respect to each other.
Circulation and access points – in case there are variation of terrain, terraces or various garden levels, we need to understand how big are those variations are and how one goes from one level to the next. Therefore we need photos of the eventual ramps, stairs, elevators etc.
If available, you can also send us aerial photos, drone photos or videos.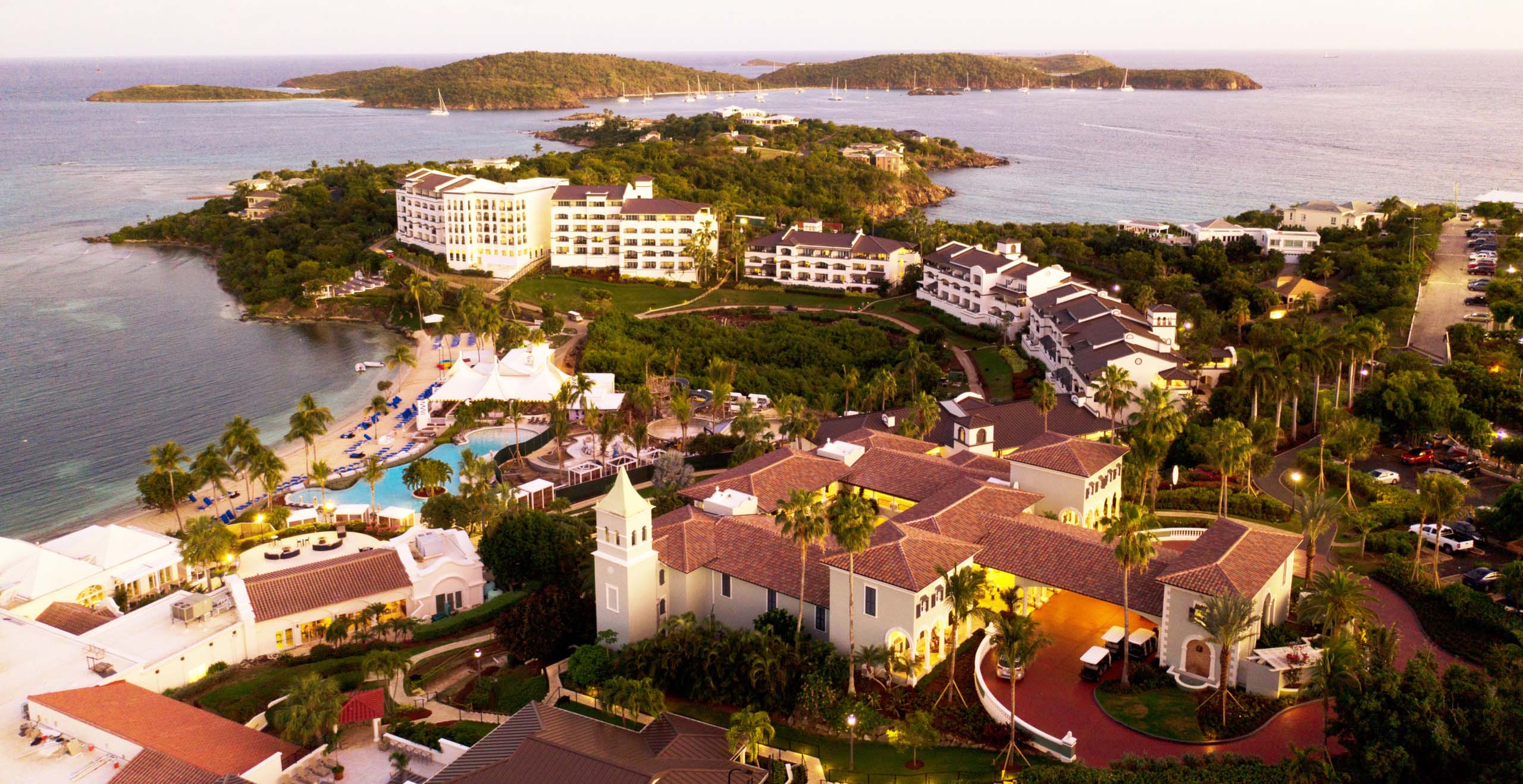 More examples of assets we use and the results we can achieve